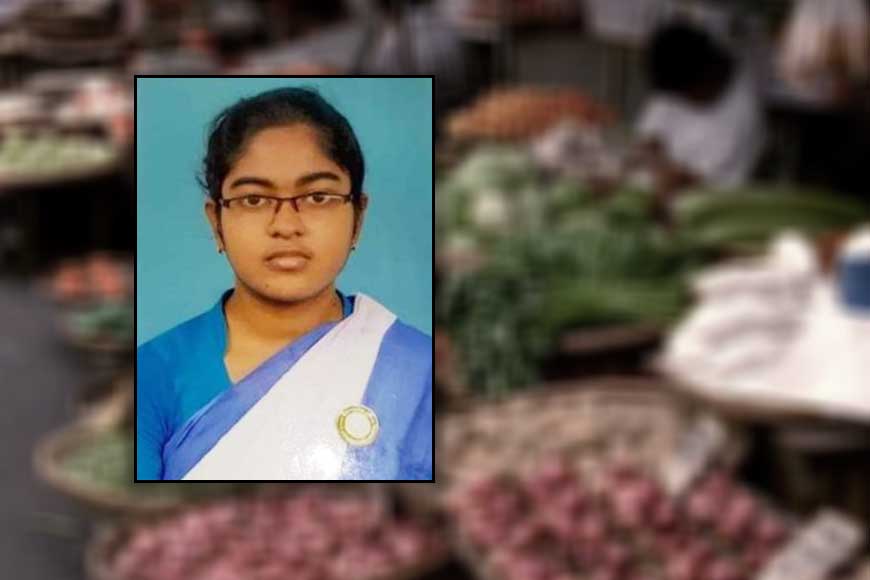 'The future belongs to those who believe in the beauty of their dreams.' Barnali Ghosh's family had always been struggling with poverty. But that could not stop her from reaching her dreams. She has secured the third position in Higher Secondary 2019. Her total marks is 494 out of 500. Her father, Khogen Ghosh, always made sure that poverty did not turn into an obstacle in the path of his daughter's dreams. Khogen Ghosh, who sells potatoes and onions had always taught his daughter not to give up on her dreams and aspirations under any circumstances.
Barnali emerged as a brave warrior who refused to be defeated in the hands of poverty. After the Higher Secondary results got published on Monday, The West Bengal Higher Secondary Education Department has announced that Barnali has secured the second position among girls. Khogen Ghosh runs a humble shop of onions and potatoes at the Railbazar area, Nabagram, Konnogor. Barnali's mother works at the Anganwadi centre. Barnali has been studying in Nabagram Hiralal Balika Vidyalaya since she was in class 5. She always loved studying and was a brilliant student since childhood. She never missed her classes and always stood out among the rest because of her impeccable results. Her parents could not help her out much with studies but always stood by her throughout.
After school, she often took help from teachers whenever needed. Such was the magnitude of her sincerity and perseverance. Barnali's school, Nabagram Hiralal Balika Vidyalay also acted as a constant support system for her as the teachers could realize her potential. Today, Barnali has made her school, locality and her family immensely proud. Barnali Ghosh is the greatest inspiration for students who succumb to poverty and are bound to live a life full of unfulfilled dreams. Her success story restores our faith in our dreams and offer courage to many to pursue their dreams fearlessly.