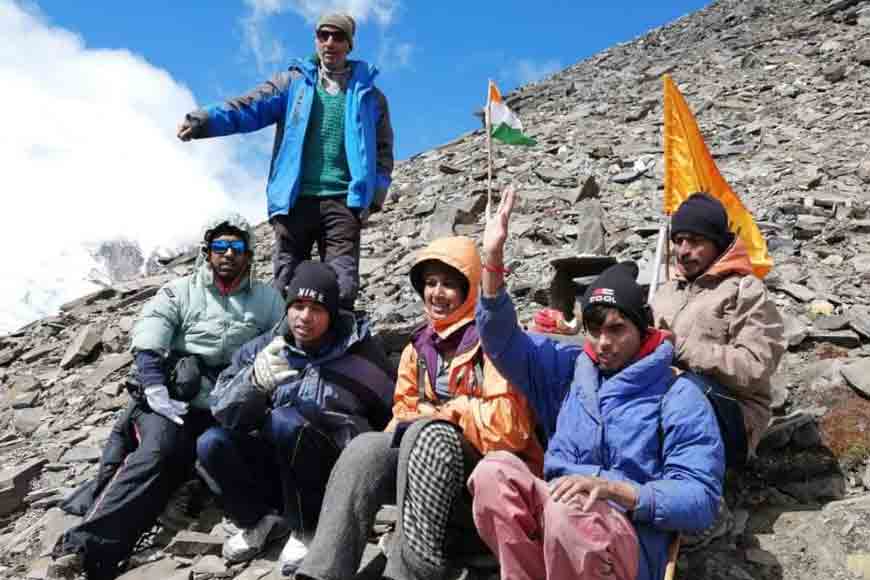 The Trekking Activities of 'Voice of World' reached newer heights when "Team Saksham" (A team of Underprivileged and Differently-abled students of 'Voice of World') scaled the Rudragaira Peak at an altitude of 19090 ft. The most interesting part of this effort was that the Team had one Completely Visually Challenged Climber (Subhendu Maji - 19 year old), Two Partially Visually Challenged brothers (Basudeb Bhalla - 21 years & Sukdeb Bhalla - 18 years), One Orthopaedically Challenged member (Ujjwal Ghosh - 26 years) and the other two escorts were Debosmita Roy & Tarak Sardar.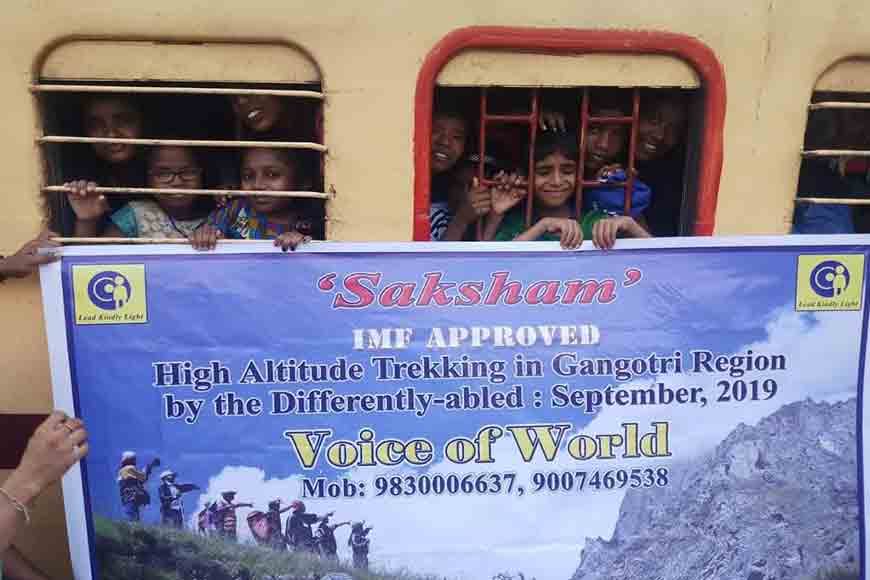 The Trekking route/ climb was quite arduous and steep with loose boulders all along the route. The first day halting was done at Nala Camp. On the second day the Base Camp was set-up at an approx. Altitude of 15500 ft. The Team climbed to an altitude of approx. 17000 ft to set-up the Advanced Base Camp on the third day. 21st September was the D-Day when the young six members proceeded for the summit early in the morning.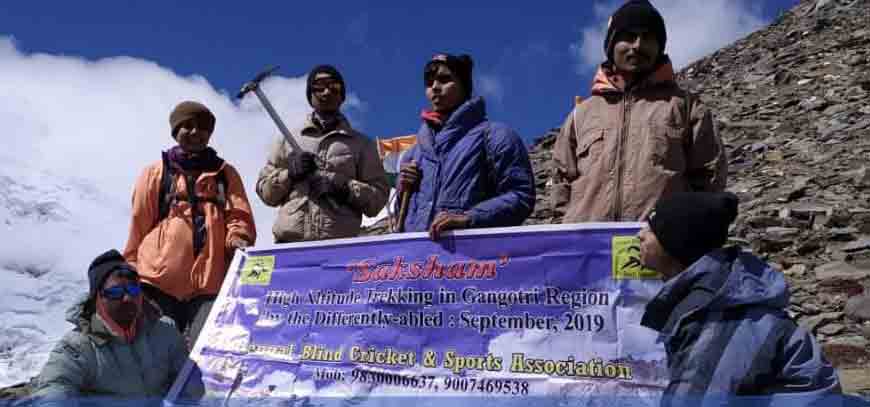 In the Himalayas, each peak is worshipped as a Goddess and thus it is against the local religious sentiments to stand on top the peak. Thus the Summit Activities are normally carried out a bit below the peak. The same thing happened in this case also where the Summit Activities like hoisting the National and 'Voice of World' flag and offering of prayers at an already available cairn was carried out a bit below the peak top.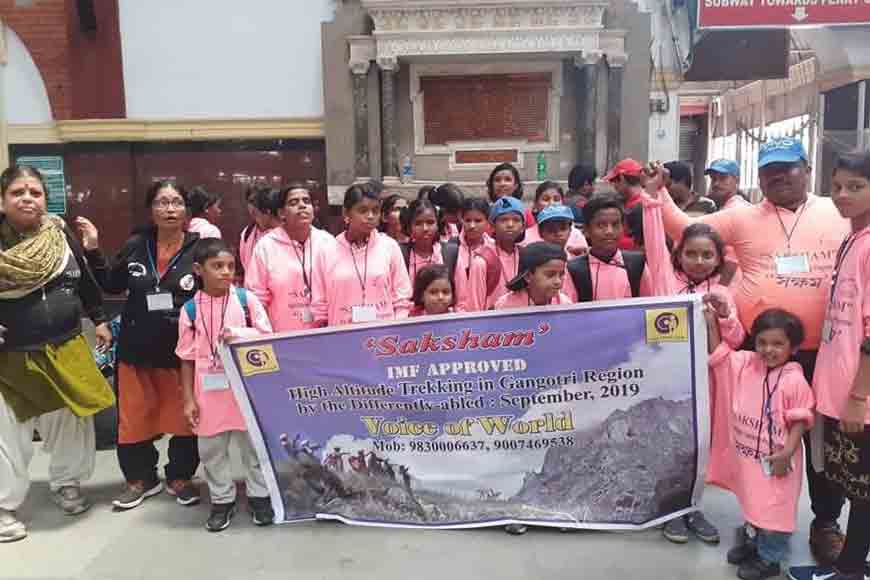 It was a breath-taking experience with the full Gangotri series of snow-capped peaks standing tall almost at a handshaking distance from that altitude. It really was a lifetime dream - come - true experience for the summiteers. The view from the summit was worth the pain and hardship of the steep ascent. With this, 'Voice of World' joins the big league of organizations who can be proud of their Mountaineering/ Trekking exploits and perhaps Subhendu is the first completely Visually Challenged Person from West Bengal to scale an altitude of 19000 ft.
If you wish to sponsor a child at Voice of the World, call or write to:
Saibal Guha
Voice of World
Mob: 9830006637
Email: voiceofworld@gmail.com