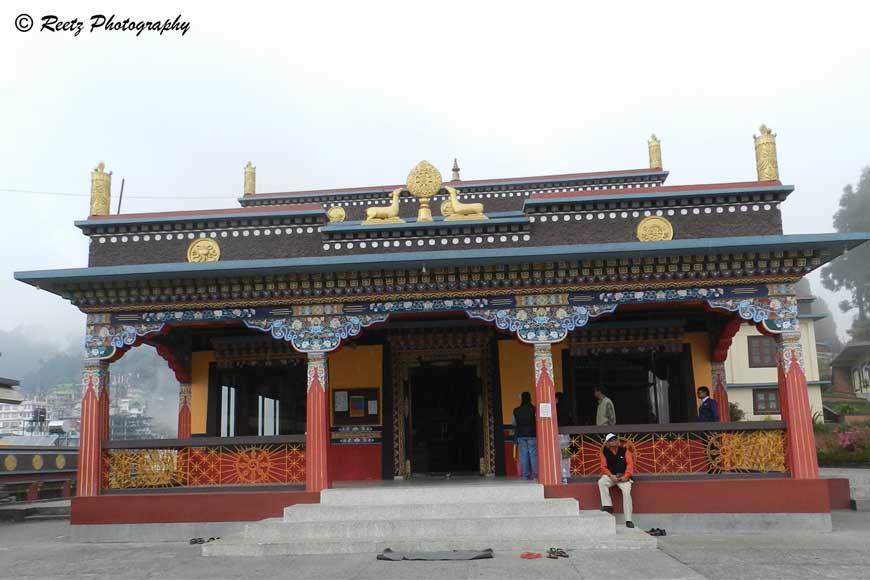 Kagyu Thek Chen Ling is an ancient Buddhist Monastery, located in the Eastern belt of Greater Himalayas, around 40 kilometres from Kalimpong. It serves as the gateway to Neora Valley National Park, the oldest bio-reserve of India. Though height is only 7,200 feet, yet the climate here has a frosty touch round the year. From 9th Mile of Kalimpong, we took the road towards Lava. The foliage also changed with the change in meteorological conditions and altitude.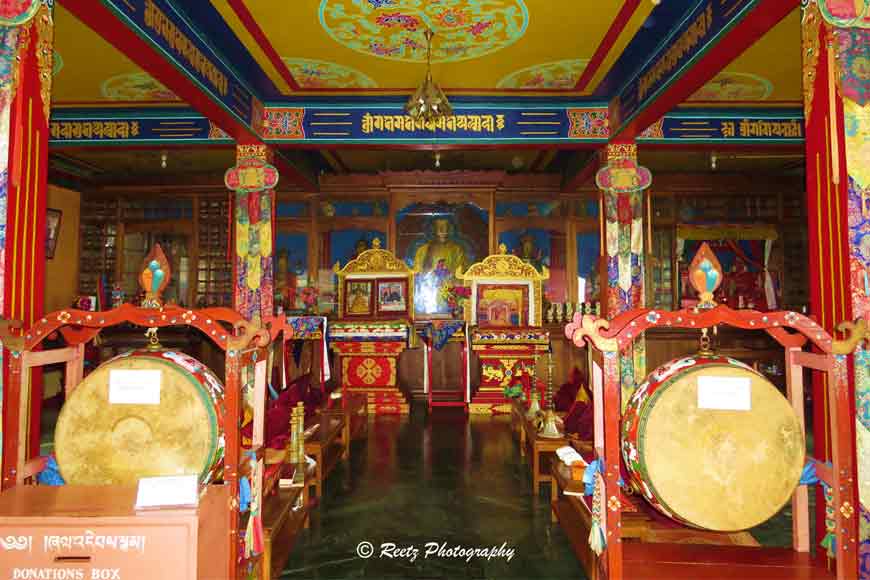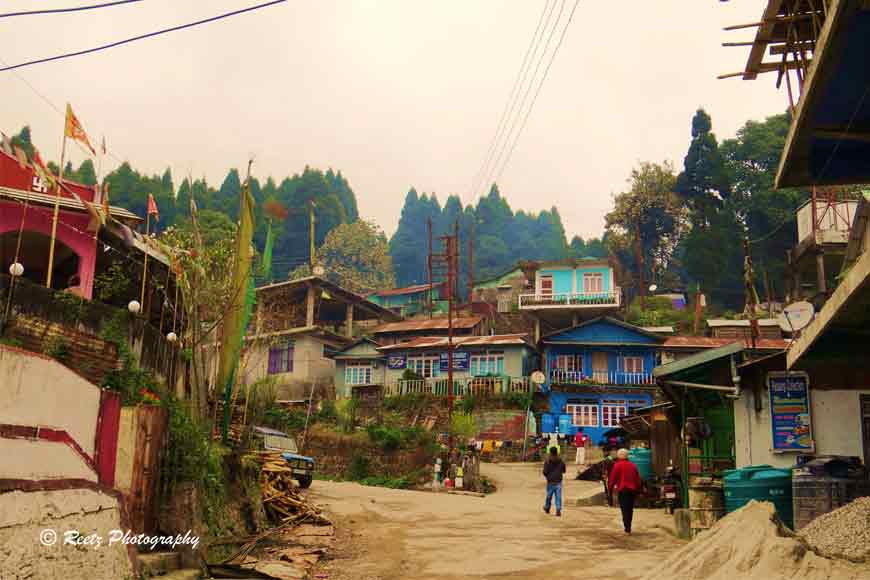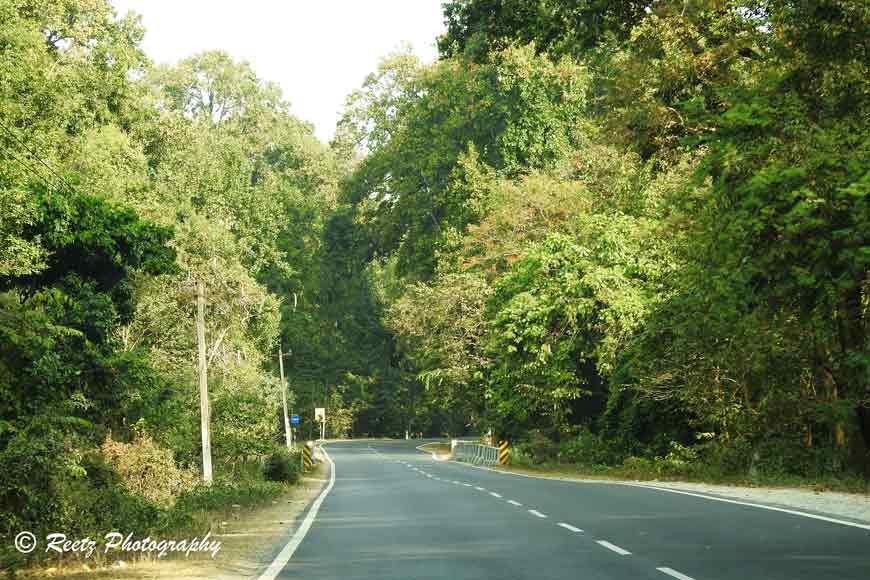 The wonderful forested stretch throws up surprises of Rhododendron, Cardamom, Himalayan Thysanolaena grass (phool jhadu), Sal, Oak, Himalayan bamboo, variety of wild Orchids and Ferns, Pine, Cedars, Fir, Birch and even endangered animal species. No wonder this region is often referred as Dhupi (colloquial word meaning 'dense leafy forest'). By the time we reached the monastery, the sun had already started descending. The central Clock Tower needle indicated half past three. Kagyu Thek Chen Ling Monastery was hardly fifty steps away, on the fringes of Neora Valley National Park. The road was very steep for a casual walk, falling sharply down towards the monastery side. The weather being cloudy, we thoroughly enjoyed the misty trail.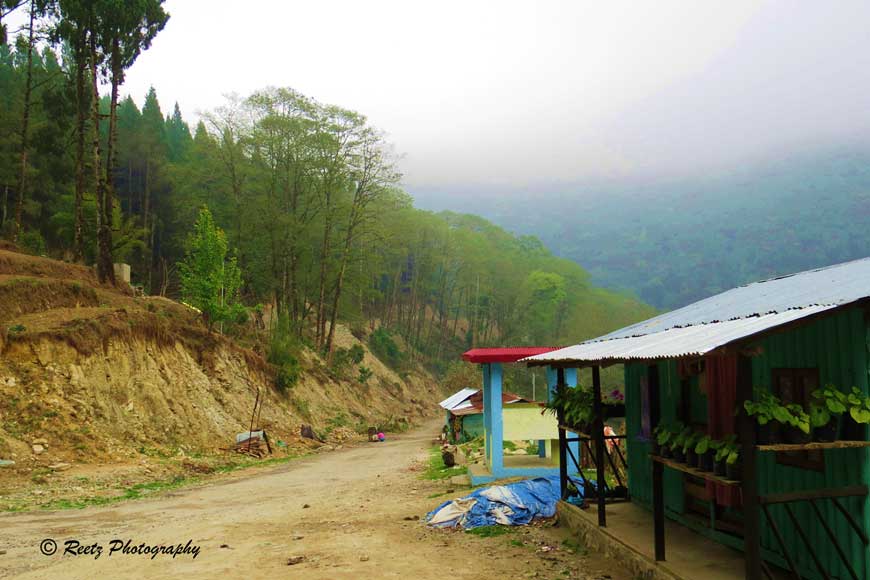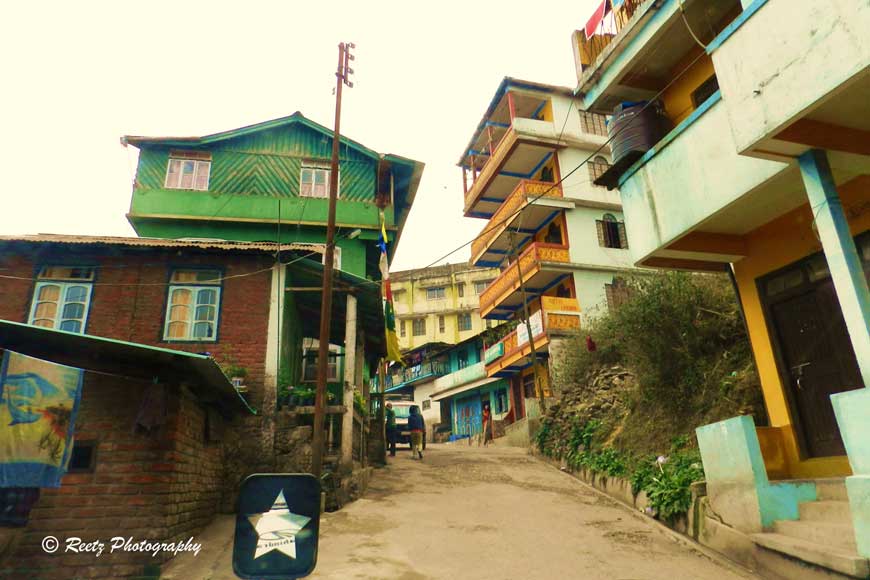 The main entrance of Kagyu Thek Chen Ling Monastery is brightly painted in blue and decorated with traditional Buddhist frescoes, welcoming all to this haven of peace. It is located on top of a small hill within the gates. We had to constantly ascend for twenty minutes to reach the top. But once there, it was pure bliss. A bright red building richly decorated with golden porticoes and curved facades on all sides stood like a jewel amidst the surrounding mountains. The colourful wall paintings evident even through the clouds soothed our eyes.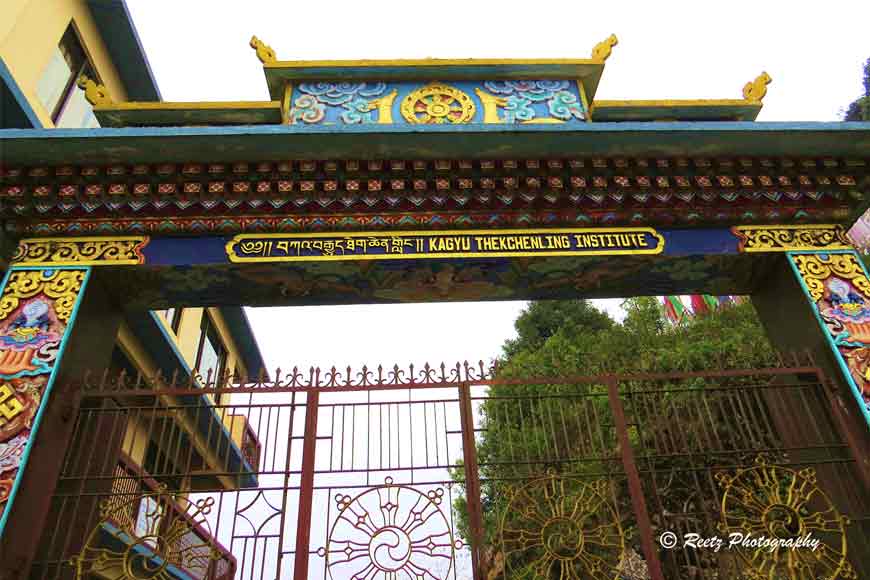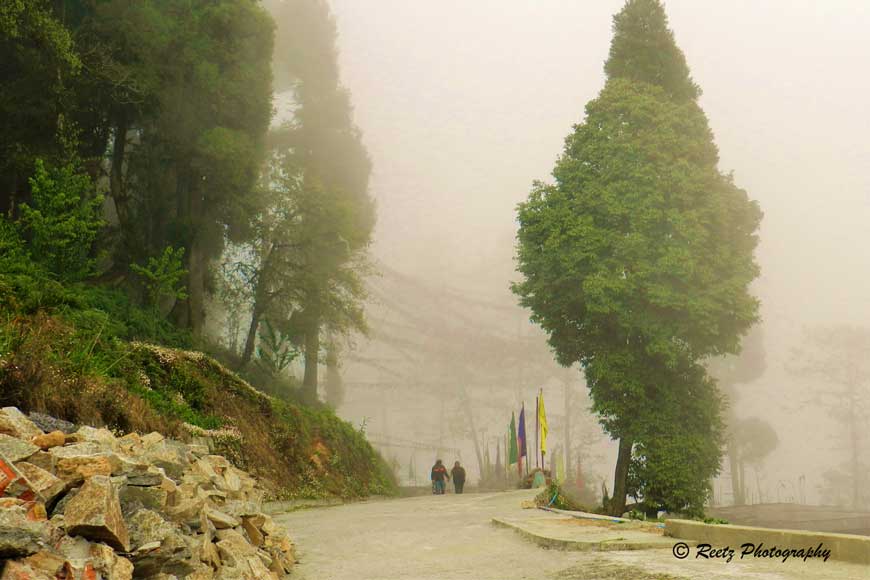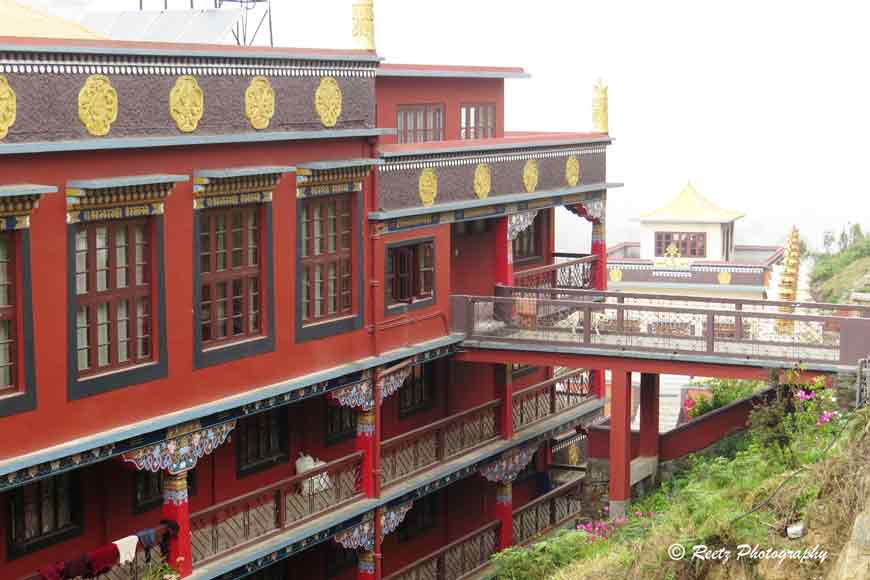 There is a residential institute inside the monastery campus which looked very impressive. Like a place where those of our childhood dreams may come true. The evening prayer preparations had already started by then. Children, baby monks and resident students all dressed in maroon flowing robes were busy gathering at the prayer hall. The lamp inside was burning with its solemn divinity. Enjoying the bliss of the tranquillity around, we started walking back, but still yearned to spend more time at this holy paradise.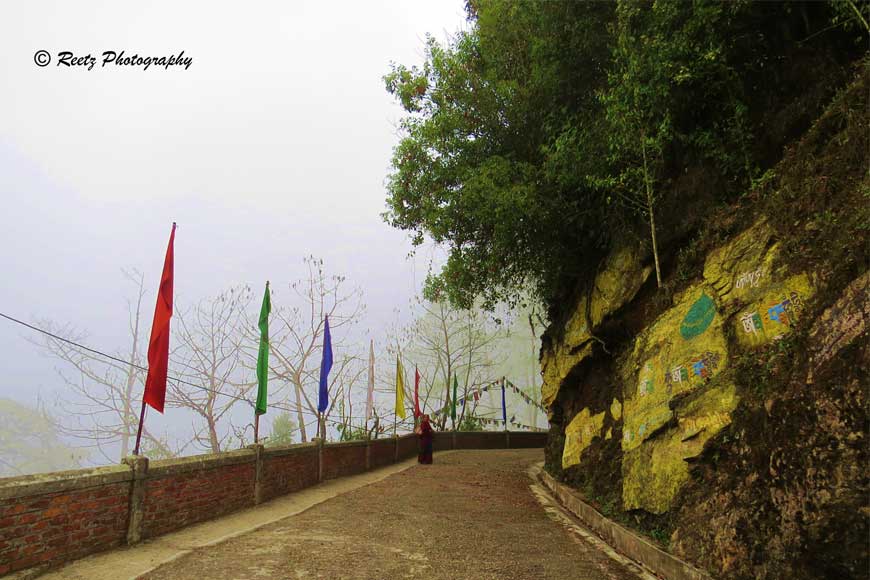 How to Reach:
Located at a distance of 100 km from New Jalpaiguri, it took us almost 5 and half hours by road to reach Lava including short breaks on way. Usually it's a 4 hours' drive but due to some road closures near Gorubathan, we had to take a longer route via Mangpoo.
What more to see:
Lava Bazaar, Samybiong Tea Estate, Neora valley Interpretation Centre, Clock Tower.
Where to stay:
WBFDC tourist lodge, two heritage bungalows and ample budget hotels.