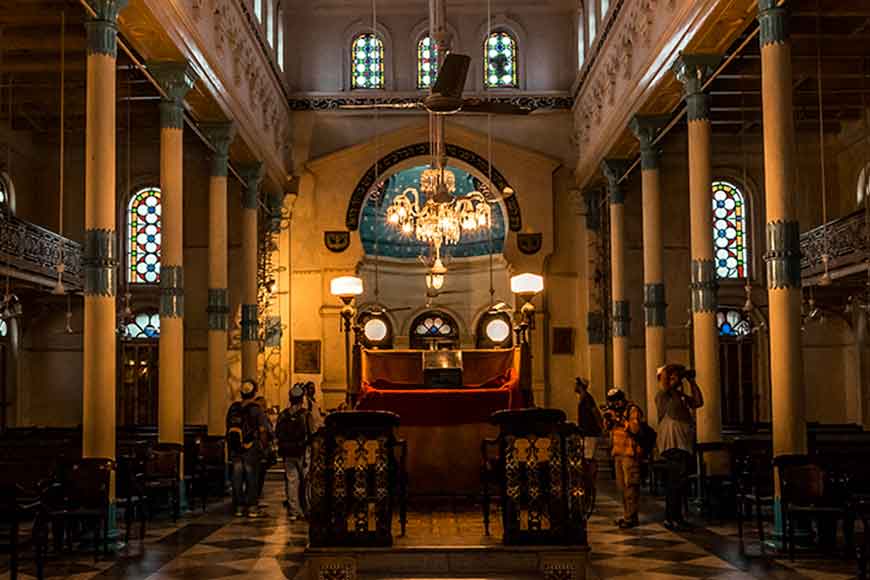 Beth-El Synagogue
We have now arrived at the fifth episode of our customised walk around Kolkata, though there's a long way more to go. For those who have been following the walk, we ended last week at the Saifi Mosque on Brabourne Road, and our walk featured a couple of churches, a synagogue, and a mosque, creating a sort of congress of world religions. This week, we'll be adding an old Chinese temple to the mix, plus an esoteric combination of institutions that have made Calcutta (and Kolkata) what it is.
Point A - Beth-El Synagogue
From Brabourne Road, turn left onto Pollock Street and walk up to its crossing with Manook Lane, where stands the Beth-El Synagogue, whose official address is 26, Pollock Street. 'Beth-El' is Hebrew for 'house of God', and construction of the synagogue was completed in 1856 to serve the congregation of Baghdadi Jews who had been migrating to Calcutta since the early 19th century. Originally funded by local Baghdadi Jews David Joseph Ezra and Ezekiel Judah, the building was renovated and enlarged in 1885 to accommodate a growing congregation, the funds coming from Elias Shalom Gubbay this time.
Given how rapidly the population of Jews has declined in Kolkata, it seems almost impossible to imagine that both Beth-El and Maghen David synagogues were once thriving centres of the city's Jewish culture and heritage. This was thanks to the Jews who migrated to India mostly from Iraq, but also from Iran and parts of the Ottoman (Turkish) empire in search of a better life.
Today, Beth-El is no longer a fully functional synagogue and is under the care of the Archaeological Survey of India. It is open to visitors during the weekend with prior permission from trustees or administrators.
Point B - Calcutta Stock Exchange
As far as antiquity goes, the Calcutta Stock Exchange is not a particularly old building, having come up in 1930 on Lyons Range, which had been built by Thomas Lyon in 1780 along the north face of Writers Building, which was constructed by Lyon too, incidentally. However, the importance of the Stock Exchange lies not in its age, but its position as an indicator of the economic importance of Calcutta during the British era. Even today, it offers an insight into the tumultuous functioning of the stock market, and its elegant facade brightens up the chaotic surroundings of India Exchange Place.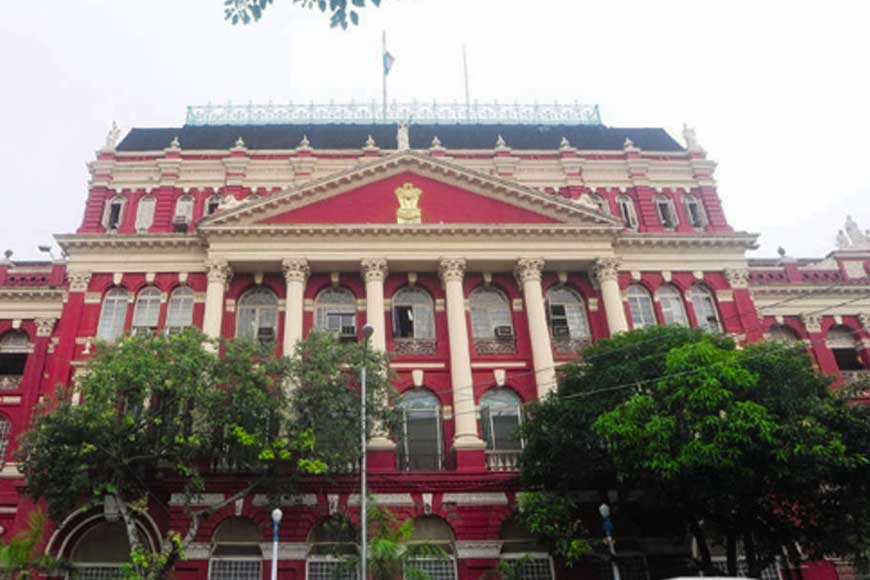 Point C - Lalbazar
Crossing the stock exchange, turn into Bowbazar Street (Bipin Behari Ganguly Street) and walk past St Andrew's Kirk into the Lalbazar area.
Very rarely are a neighbourhood and an institution so in sync with each other that we often forget that each exists independently. To anyone in Kolkata, Lalbazar means the headquarters of Kolkata Police, quite irrespective of the fact that it is an entire neighbourhood which houses a lot more than the police headquarters. In fact, in the early to mid-18th century, this area was popular for its taverns and drinking houses, and was called 'Loll Bazar' by the British, probably derived from 'loll shraub' or 'laal sharab', as the locals called red wine.
In 1866, the Calcutta Police Act came into being, though the city got its first police force as early as 1720, while in 1778, a 700-strong force of footmen or 'paiks' spread across 31 'thanas' (police stations) was constituted. Apart from the huge, red-brick, beautifully constructed police headquarters, the area is also famous for its watch sellers and roadside eateries serving some of the most incredibly tasty food to be found anywhere in Kolkata.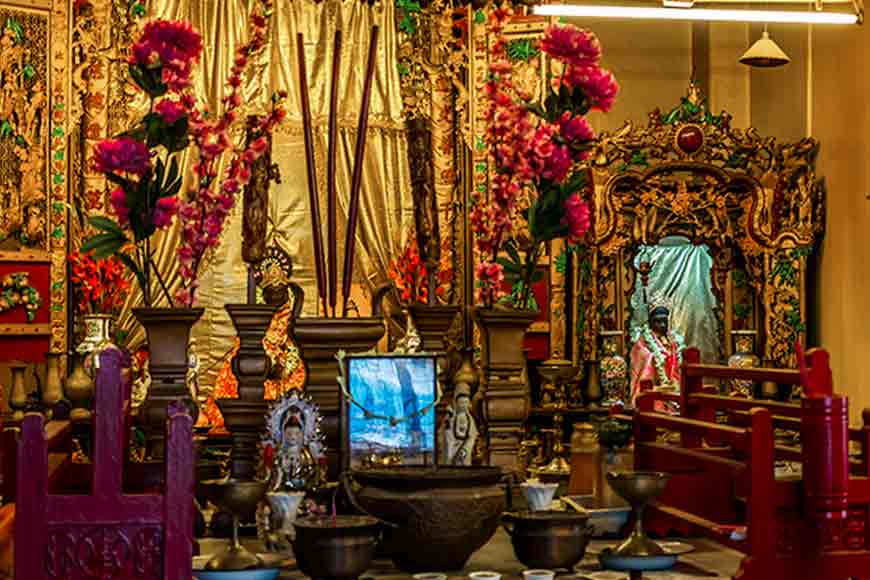 Point D - Sea Ip Chinese Church
In many ways, this is one of the most fascinating buildings in Kolkata. Though called a church, it is actually a Buddhist temple in the heart of what used to be the stronghold of the city's Chinese community. Turning left from where the police headquarters ends, walk along the tram tracks on Rabindra Sarani and turn right onto India Exchange Place Extension. Walk past Chhatawala (umbrella makers) Gully and take the lane parallel to it, which is where you will find Sea Ip.

Typically Chinese in its architecture, the temple has a beautiful gate and houses a chapel on the first floor, where visitors are not allowed. However, since the temple is open every day, you can walk around the ground floor and take in the surroundings. This area also houses the famed Nanking restaurant and adjoining Bentinck Street was once known as the home of Kolkata's renowned Chinese shoemakers. The community has since depleted considerably, either through migration or relocation to the Tangra area, but you can still taste the famous early morning Chinese breakfast at neighbouring Tiretta Bazar, and buy typically Chinese cooking ingredients.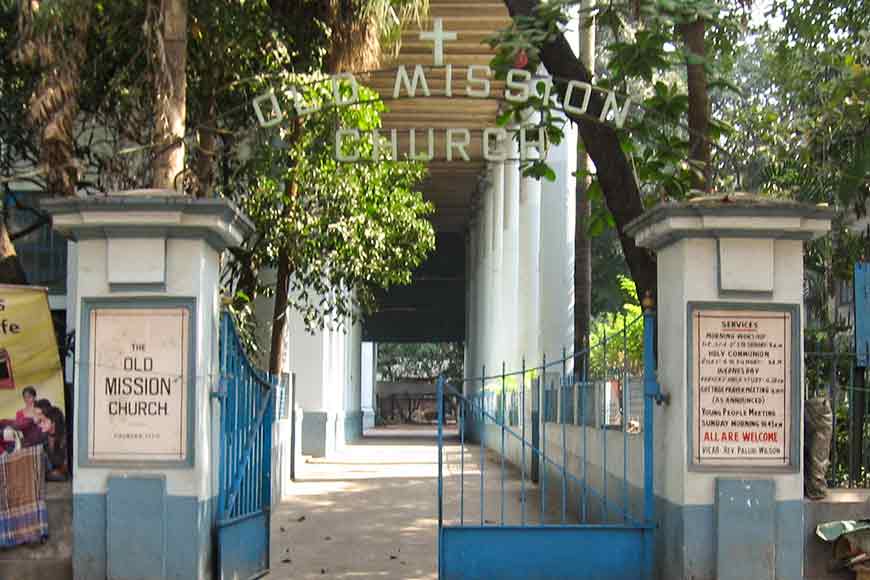 Point E - Old or Mission Church
From the crossing of Chhatawala Gully and Sun Yat Sen Street, turn right onto Bowbazar Street, walk past Lalbazar and turn left into Mission Row or R.N. Mookerjee Road. This street took its name from the Old Mission Church, founded by Swedish Lutheran missionary Johann Zachariah Kiernander in 1770, making it the oldest Protestant Church in Calcutta, and the second oldest (after the Armenian Church) in the city. Kiernander paid for the church out of his own pocket, having bought land in 1767. When it was completed in 1770, Kiernander called it the Beth Tephilah (Hebrew for House of Prayer). However, locals called it 'Lal Girja' because of its original brick-red finish. Some accounts of old Calcutta even say that Lal Dighi got its name from the reflection of the Lal Girja.
The church still holds Sunday morning services, and is beautifully maintained. Worth a visit any time.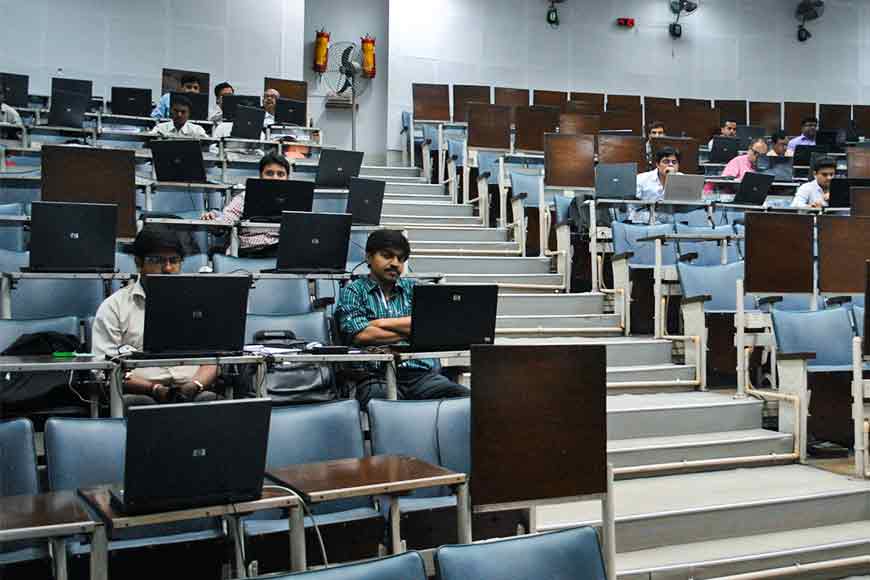 Point F - Tea Auction Centre
How many of us knew that the world's second tea auction house (after London) stands just three buildings from the Old Mission Church? Dating back to 1886, Kolkata's Tea Auction Centre still occupies a preeminent position in the country's tea trade. Auctions are held on certain mornings and continue into the afternoon, as numerous world renowned varieties of tea from Assam and Darjeeling are put up for sale through public bidding. Any of the tea broking houses may be applied to for permission to attend an auction.
At the end of this slightly longer walk, we are now headed back to Esplanade, from which we will strike out in a new direction next week.