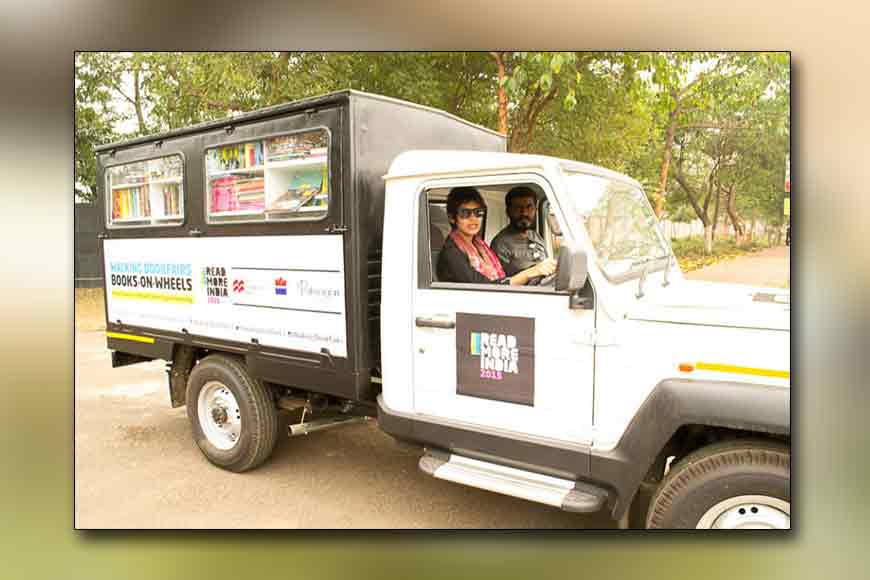 Kolkata International Book Fair is over. But the bookworms of Kolkata are still on the prowl for those word encased volumes that are like drugs for them. The hunger for books is simply endless, everlasting, perpetual and boundless. Kolkata has always made it a point to introduce various innovative ideas to keep the book-lovers of the city content and happy.
Ever imagined a truck full of books waiting to be unfolded by you? Walking Book Fairs have finally arrived to this city where a book is the other name of love. Founders, Akshay Routray and Satabdi Mishra are bibliophiles based in Orissa, and they have come up with this idea of this moving book library or books on wheels with the agenda of reaching out to people with a variety of books and making them accessible to all.
But what struck them with this distinctive idea? Akshay and Satabdi had met at a bookstore. They shared a common love --- the love for books. Once they got to discussing their love for books, they realized there was a lack of bookstores, and libraries in many parts of India, especially in villages and many remote areas where reading books was necessary for creating awareness. But they hardly had money to open a library or a bookstore. They bought books with the little money they had and put them in backpacks and walked around and displayed the books on pavements at various corners of far flung localities where people have hardly any access to books.
The journey started in 2014. The response was overwhelming, and they bought a Maruti Omni Van and began travelling far and wide with the hope of creating a better world with the help of books. Satabdi is the 'pilot' of the moving store.
The duo has covered various cities across India on wheels. They even organize open mic contests where poetry enthusiasts can come up to share their poetry in public. The walking bookfair came to the city on February 13 with the open mic at Oxford Subscription Company. People from the Institute of Cerebral Palsy were participants of this moving bookstore. Kolkata looks forward to more such Walking Book Fairs, that will rekindle this city's eternal love for books.