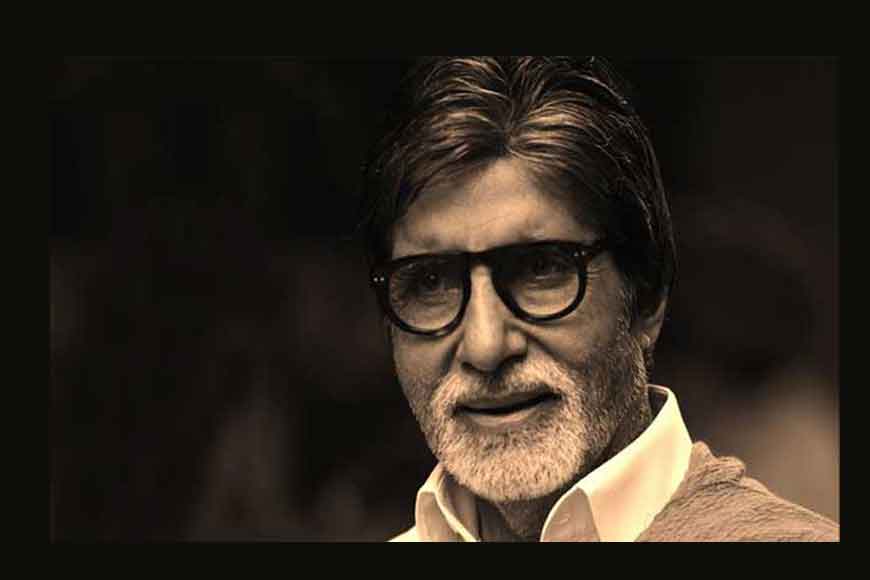 That deep baritone as he sang Ekla Cholo Re for the movie Kahaani, had attracted many a wow from the audience for the megastar of Bollywood. People asked who taught Amitabh Bachchan to sing and got to know his Bengali skills were honed up by none other than his Bengali wife Jaya Bachchan. But delving into the past throws open a plethora of other Bollywood numbers that Amitabh Bachchan sang in his Bollywood career. GB takes a look at them:
Bbuddah hoga terra baap
Amitabh sang this song solo for his movie Bbuddah Hoga Tera Baap. Not just lending his voice, he even helped with the background music of the song.
Ekla chalo re
Then came the well-known Rabindrasangeet, Ekla Cholo Re, that Tagore had composed as an inspiration for the Indian freedom movement. Set to tune for the movie Kahaani, the song perfectly suited the storyline of this Vidya Balan starred blockbuster. Not just lending his voice, uttering Bangla words in the best possible rendition and in a mellifluous baritone, made this song stand out in the history of Bollywood movies.
Aladin Genie rap
Just imagine Big B singing a rap! Well, he did that too with Anushka Manchandani, for Riteish Deshmukh's movie Aladin. The song was sung to introduce the character of genie in the film and Amitabh gave the perfect touch to it by rapping like a hipster. There were hardly some great rap numbers in Hindi when Big B sung this song. Well, he also turned out to be the first Bollywood actor to perform a rap for his own film!
Mere paa
This song was from his superhit film Paa. The quirky steps of this song became so popular that many other actors tried performing it on stage. The song had an instrumental version as well, which was the background score for the film. The song is unique as it was the first time Amitabh and Abhishek were dancing together, and their roles as father and son had been reversed.
Party with the Bhootnath
Amitabh Bachchan had even sung to Yo Yo Honey Singh's number in Bhootnath Returns, and made everyone rock to his tunes. The music, cinematography, lyrics and the foot tapping choreography, all came well in a circle with this track. This was the first time a veteran actor such as him, decided to sing alongside a rap star like Honey Singh.
So, this birthday if you remember Bachchan as the Bollywood hero, also remember him as a great singer.