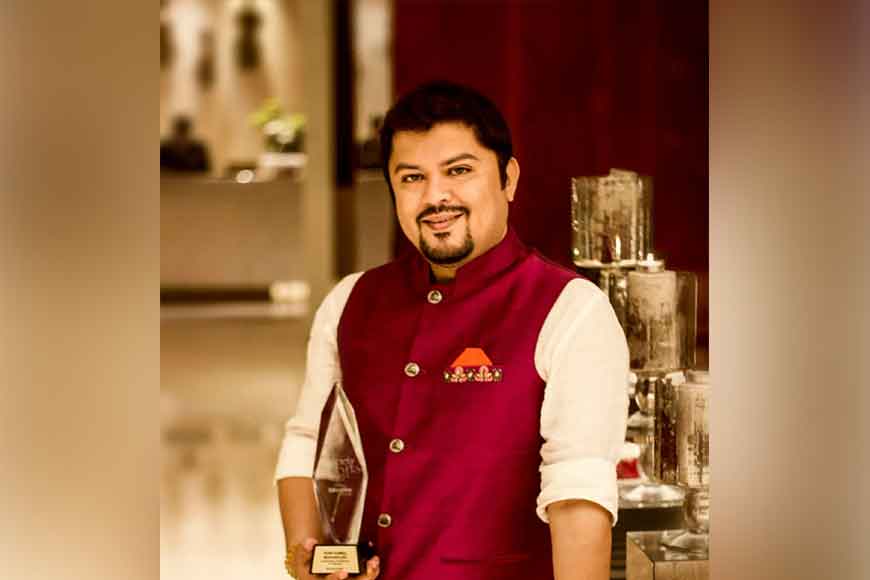 Rituporno Ghosh still lives in the hearts and souls of Bengalis and cinema-lovers. Director Ram Kamal Mukherjee who lives in Mumbai and has made a name for himself in Bollywood as a cerebral short film and documentary maker, pays a tribute to the legendary director and his beloved 'Ritu Da' with his new film 'Season's Greetings.' He was in Kolkata recently for the shooting of his film. He shares his entire experience with Get Bengal in an exclusive interview.
• What is your movie 'Season's Greetings' all about?
My short film 'Season's Greetings' is primarily a tribute to Rituporno Ghosh and it is a kind of tribute that you have not witnessed before ever on screen. I am not doing a remake, not retelling his story or making a biopic on him. It is a kind of film where we will find his flavour of cinema in the context. There is a lot of indirect reference of Rituporno Ghosh throughout the film. For a hard-core Rituporno Ghosh fan or for those who have followed his works, it will be easy to understand these references. There are deep connotations. There are many cine lovers across India, who do not know much about him or his works, because of the language barrier. Since my film is in Hindi, it will be easier for them to have a better understanding of this great director, one of the best perhaps in the post Satyajit Ray era. If you watch the film in totality, you will get to know as to why I made the film and called it a tribute.
• What made you cast Celina Jaitley and Lillette Dubey in the film?
I was promoting my film Cakewalk in Dubai where Lillette Dubey was also present. I gave her a brief narration of the script of 'Season's Greetings.' The entire cast happened to be in Dubai then. I had been rejected from all the big actresses of the industry for none wished to play the mother's role, in the cast of a matured woman. The role was difficult as it had multiple shades and layers. Lillette being a theatre actor, whose primary concern is performance and character, comprehended the challenge in the role and accepted it. I met Celina on the same trip. My primary cast was Paoli Dam and Lillette Dubey. But her timings did not match and I wanted to shoot in winter. Because it is a Hindi film, I wanted someone who had a national face value too. I have interacted with Celina before, on grounds of my personal vocation as an editor of a magazine. She was going through a lot in her personal life and was far away from the world of glamour. So, I took a chance. Celina adds feather to the whole project because she had been closely associated with LGBTQ movement, which is a very important part in this film. My film encompasses a lot of contemporary issues including Section 377, the #Me Too Movement and a lot more. Ritu da also had an unconventional way of casting in his films. He had cast Aishwarya Rai in Chokher Bali, Soha Ali Khan in Andarmal, Manisha Koirala in Khela and Kiran Kher in Bariwali. If I am giving a tribute to him, I am supposed to follow his footprints.
• What made you pay a tribute to Rituporno Ghosh? Do you consider him as an inspiration?
Ofcourse, he is an inspiration. But when it comes to this film, it was not a conscious choice or a specific decision. The idea and the story has been penned by Ranjiv Majumdar. While we were developing the screenplay, in the middle of the process I felt the need to give a tribute to Ritu Da. I have done a lot of interviews with him when I was a journalist. My first article in Stardust was on Ritu Da. I was the first one to write about Ritu Da in a national magazine. While he was making Noukadubi, my wife and me had the privilege of working with him in closed quarters. In fact, I was the one who named the Hindi version of the film as 'Kashmakash,' though he did not like the name initially and thought that it sounded like Gulzar's films. With Ritu Da, there have been lots of memories - good, bad and ugly. He has been an inspiration for me throughout.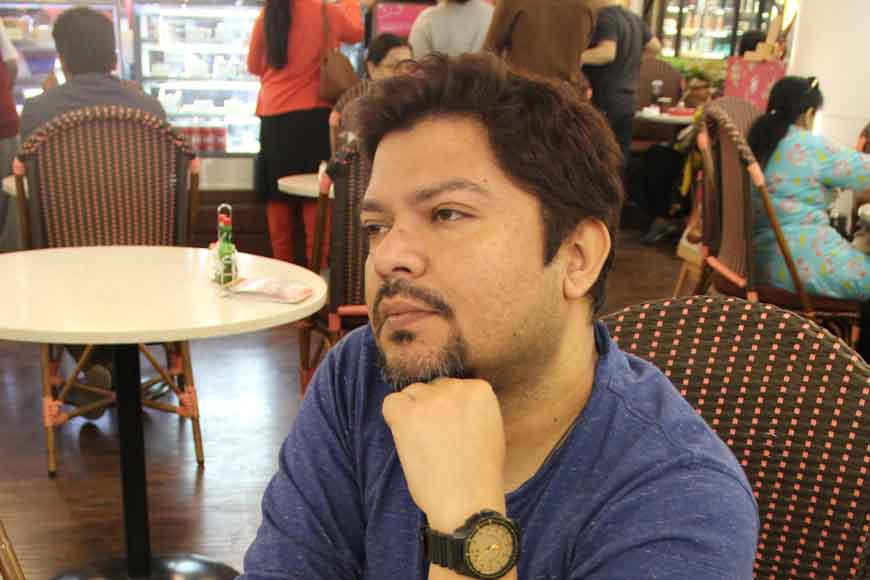 A candid moment
• Tell us a bit about the storyline of 'Season's Greetings'
The story revolves around a mother and daughter relationship where the daughter is coming with her boyfriend to meet the mother and talk about her life. On a dinner table, they both start talking about their stories and lots of things get unveiled like the blooming of a rose through the conversation.
• Why have you named it 'Season's Greetings?'
'Season's Greetings' is popular way to address anything that is new and is used for every kind of festivity. Season is also known as Ritu in Bengali. Therefore 'Season's Greetings' is my own way of welcoming Rituporno and it comes very beautifully in the film.
• You are originally from Kolkata. How does it feel to be back shooting here?
I am from here though it has been twenty years that I am not here. I keep coming back because my mother is here. I have not de-rooted myself. I have just relocated. Shooting here is always good but I am a little disappointed this time purely because the kind of situations I faced due to the Guild, the way shooting is done here etc. I could not understand why I have to pay double because it is a Hindi film. My first two films were shot here because I am comfortable with the city, the language, the nuances and the people well. But for my next films, I intend to explore other cities too.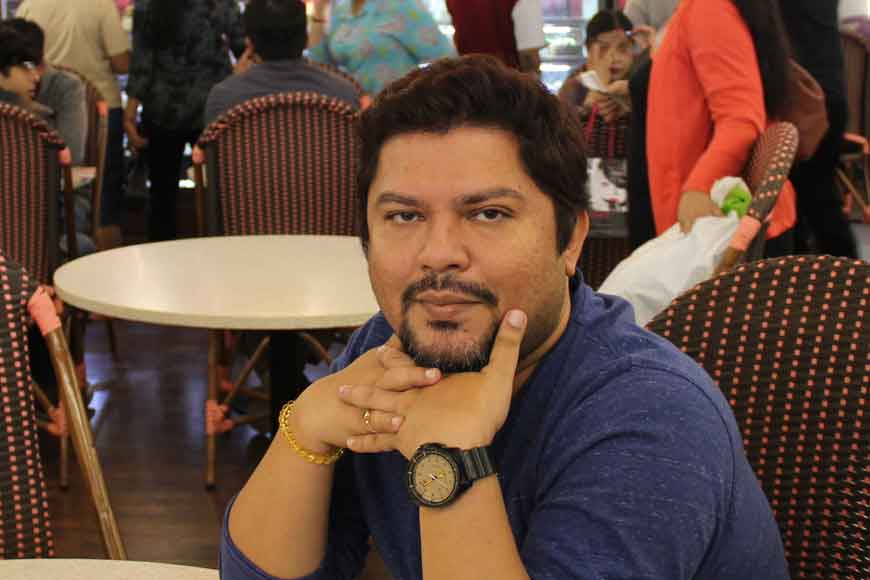 • When will 'Season's Greetings release?
We are just finishing the first cut of it and then there is a little bit of patch work here. Then, we are going to take it to the festival rounds. I am hopeful about film. Thereafter, I plan to release it in 2019.
• Tell us a little about your previous short film 'Cakewalk'
It talks about the life of a housewife which was played by Esha Deol. She reaches a crossroad when she has to choose between her personal and professional life. You have to watch the film to understand whether her life is a cakewalk or not. We shall soon announce the release of this film. Notable people who have watched the film thought that it was Esha's best performance. She is a fantastic actor who has not been explored and often hidden behind leather jackets, bikes and glamour.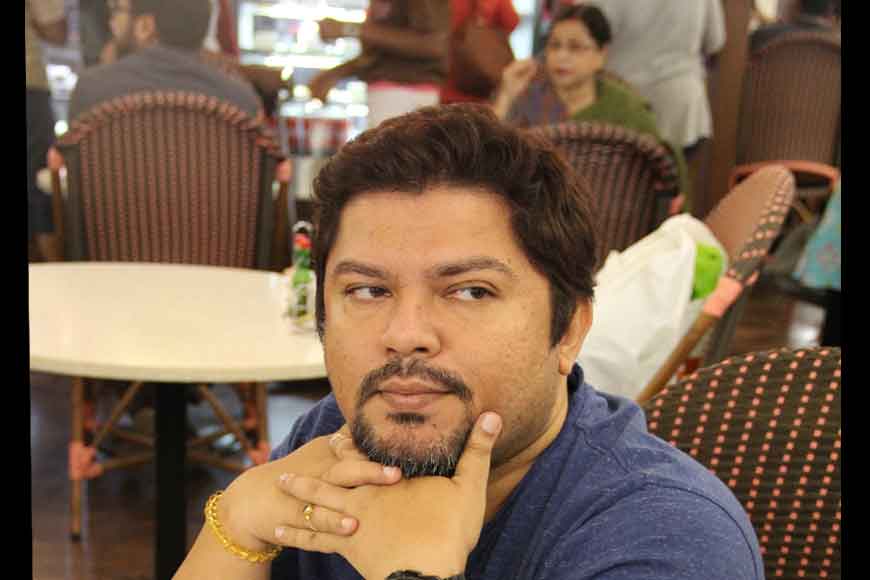 Ram Kamal Mukherjee at South City, Kolkata
• Any upcoming projects?
I am working on a mythological thriller for the last two years. I tried doing it in Bengali but did not succeed for multiple reasons. My next film will be based on a short story from my book Long Island Iced Tea. The other film in the pipeline is 'Ek Dua.'