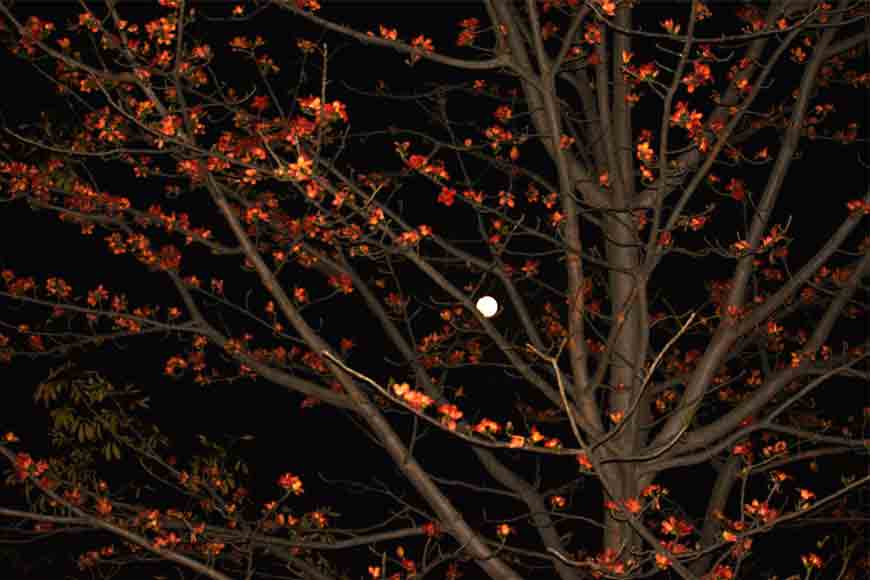 (Urvashi Basu is an award-winning interior designer and a passionate photographer)
As the spring arrived earlier this year in Bengal, I knew I had to make my dreams of watching the 'Fire of Spring' in the heartland of Bengal come true. Yes, I was referring to the innumerable Palash trees that are synonymous with Bengal's Spring. Luckily, I got a long weekend for Holi, so I headed to the ideal place to enjoy nature's colours of spring --- Purulia. Purulia happens to be one of the most unexplored districts of Bengal.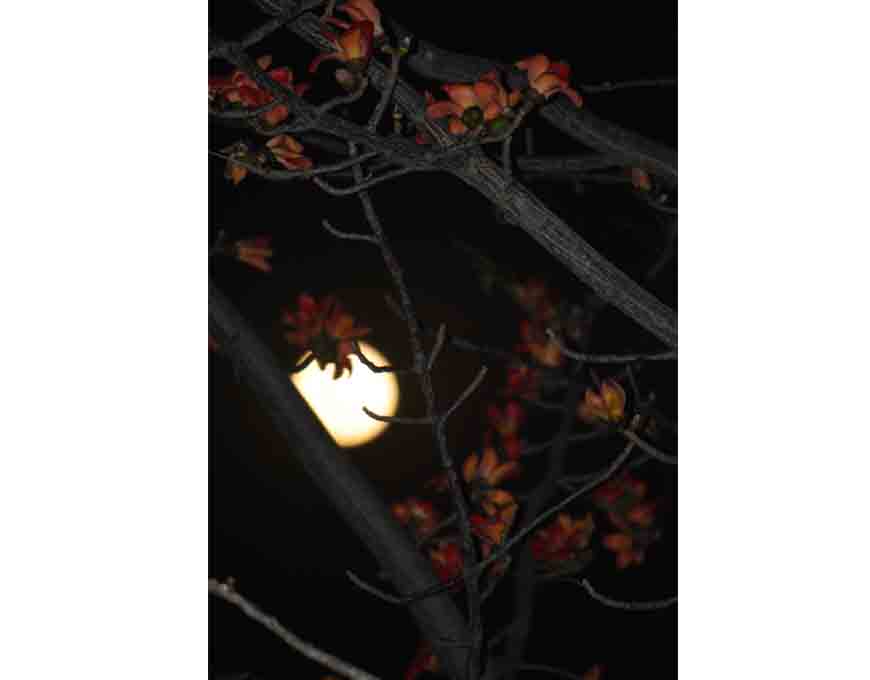 It took nearly five hours by road to reach Purulia town via Durgapur. The NH2 was perfect with less traffic, ideal for driving. After a quick lunch, we headed to Khairabera, the place with a beautiful lake amidst an irrigation dam, surrounded by slopes and woods of Baghmundi Hills. It is 67 km away from Purulia town and both sides of the road are covered with series of Palash trees in full bloom. The view was spectacular as I haven't seen so many Palash trees together, ever before.
One can also reach this place by train or by flight via Ranchi. There is an eco-adventure resort, situated between the hills and the lake. It has cottages and tents with first class facilities. I had a past experience of staying in a tent resort of Jodhpur in Rajasthan, but enjoying something similar in Bengal was quite exciting. So, we booked a tent which had all modern facilities including AC, modern bathroom, refrigerator, traditional bed and many more. We couldn't ask for more. The weather was perfect, little chilly after the sunset but very comfortable during the day. However, during peak summer the place would be very hot. The hospitality was excellent, with good choice of food, especially for the kids.
There were many kinds of entertainment arranged for tourists, such as the traditional Chhau dance by locals in an open lawn under the full moon. I was quite impressed with their costumes, their energy, body movements and concept. It was very colourful and entertaining, even girls and young boys were part of the performance. Another evening there was dance by the local Santhal tribe. That was also quite an experience. The resort has their own organic farming along with various activities like fishing, trekking, cycling, kayaking as well as barbecue facilities which are ideal for relaxing. Fortunately, I met the owner Purnima Dutta who wanted to develop the area more with regards to tourismand generate employment for locals.
There are few places of interest nearby too. Near Ayodhya Hills, there is Turga Dam and the Lake, and the pleasant waterfall formed by River Bamni. The area has a good natural scenic beauty to enjoy.The hills are mostly covered with Sal forests mixed with Palash, and Shimul. Kusum, Mahua, Neem trees are abundant and they are major source of timber, firewood and medicines for locals. In Spring, the woods bring colours beyond green. The different shades and tones of yellow, red, orange and even purple leaves, are so distinct that they steal the spring show. On the way up the hills, there are several tribal villages with coloured huts, shops, school, solar street lights etc. Local people were very friendly and shared their daily tales with us.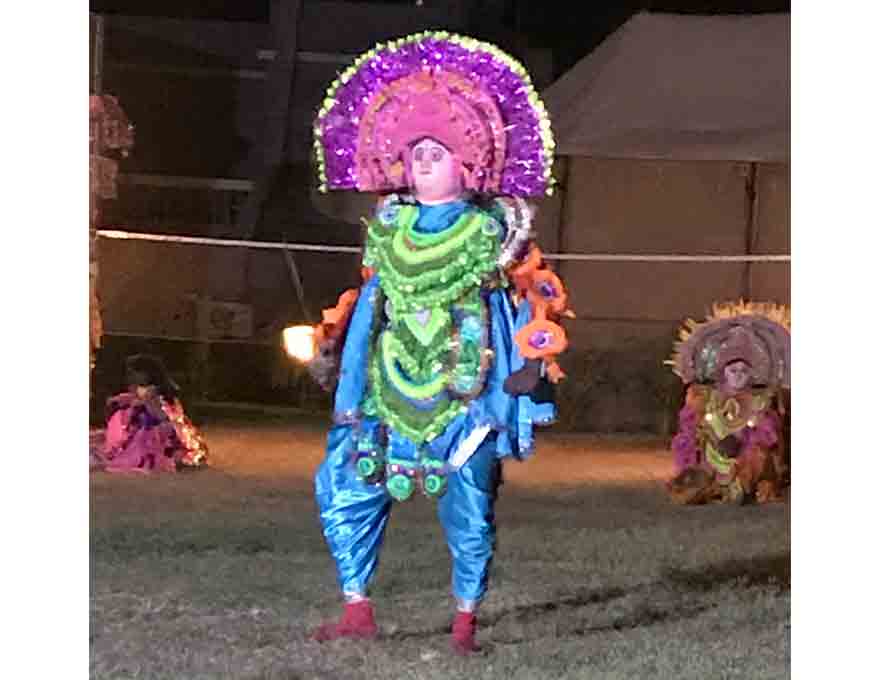 On our way back through Chorida village in Bagmundi, we came across several chhau mask making shops, where various artisans were making different colourful masks with clay, paper pulps, colours etc. A full sized decorated mask costs around Rs 3000-Rs 3500. These are not only used for Chhau dance but also for wall decoration. My holiday passed in a relaxed way in the lap of nature. I was glad to see how Bengal tourism has gradually developed even in remote areas, offering lovely weekend getaways to rejuvenate our spirits.