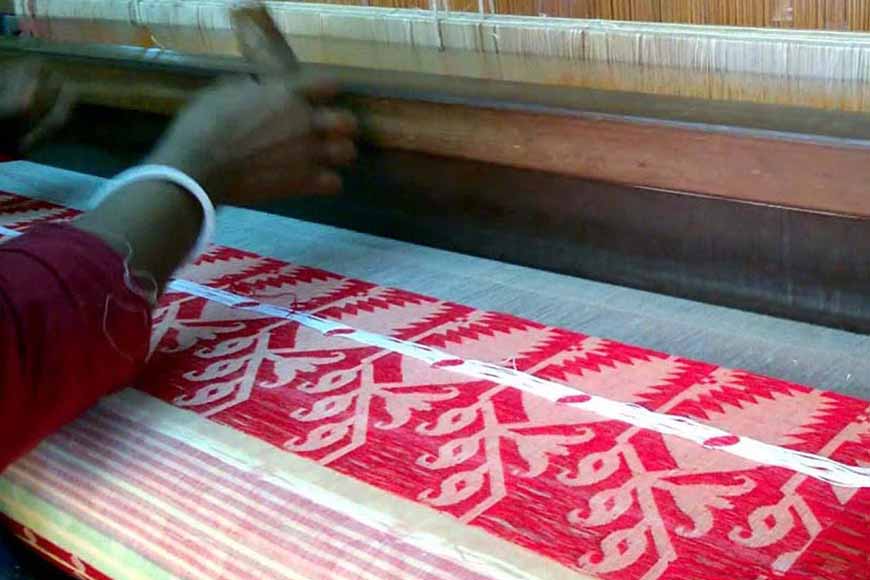 They wove the best cotton saris of India since decades, but their slow looms did not help them compete with modern mechanized looms that are capable of churning out products in a short time. So, weavers of Nadia's Santipur and Phulia were largely losing on their revenue to textile manufacturers of western states. Now, West Bengal government, under the guidance of the Hon'ble CM Mamata Banerjee, has stepped in offering logistical and infrastructural support to them loom owners so that they can set up power looms that will help them broaden their horizons.
Not just the traditional saris, these looms will also manufacture textiles for school uniforms. Many such power looms owners in Santipur have come forward to convert their set-ups into modernized power looms and start manufacturing suiting and shirting lengths from this month. The cloth manufactured at these power looms would be procured by the State Government undertaking "Tantuja" for making school uniforms by members of self-help groups. The state is supplying yarn, an official of the Textiles Department said.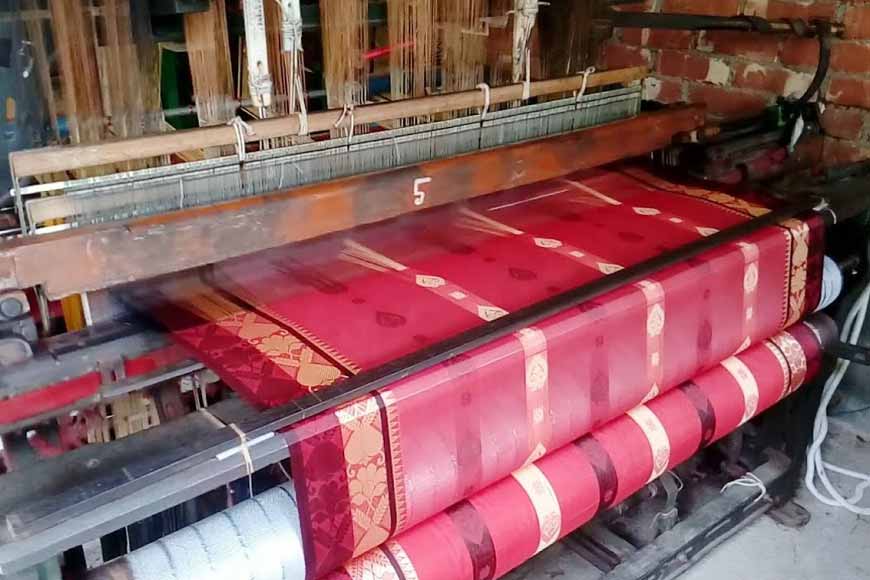 Not just Santipur and Phulia, similar modernised power looms have been set up in Nabadwip, Banipur, Ashoknagar and East Burdwan. The government expects these looms to collectively manufacture 50 lakh metres of cloth by January next year that will go into making school uniforms. The state government at present requires six crore metres of suiting and shirting lengths to supply two sets of uniforms to students across the state.

'As of now, the cloth is procured from outside Bengal. But if the state government's project succeeds, by 2024 Bengal will become self-reliant,' the official added. For the first time, Nadia weavers will supply suiting lengths of 50 lakh metres. At least 100 industrial hubs with modern power looms will be set up for manufacturing suiting and shirting lengths. The endeavour conceptualised by Hon'ble Chief Minister, Mamata Banerjee, aims to do away with dependence on Gujarat and Maharashtra from where suiting and shirting lengths are bought to make school uniforms in Bengal.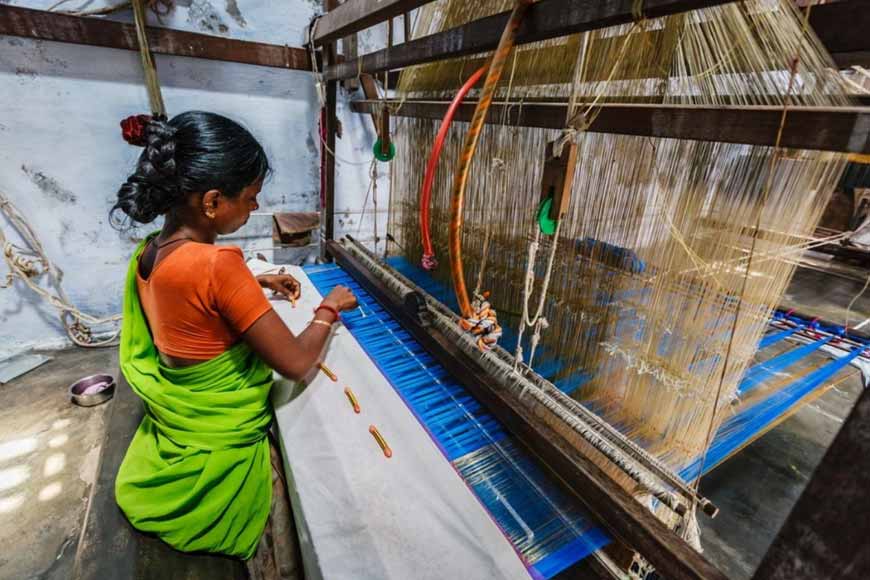 The state government has taken up Nadia as its pilot project. Officials said the aim is not just to curtail the cost of uniforms, but also explore job opportunities in Bengal. The primary target is to develop infrastructure in a bid to turn self-reliant. Not just school uniforms, the government plans to support entrepreneurs so that they can independently make uniforms for the police, firefighters, healthcare personnel and others. They are also planning to procure new machines that cost Rs 45 lakh through bank loans instead of the second-hand machines bought from Maharashtra that most of the loom owners use. Entrepreneur Debesh Biswas who has started two such power looms said: "The state government has also given me yarn. I installed two machines and hired technicians from Mumbai. I submitted a sample of suiting length manufactured at my unit to the textile officials. It was accepted and since then production has started."
Another entrepreneur added that the sari business had suffered during the pandemic and this new venture has given them hope of steady earnings.