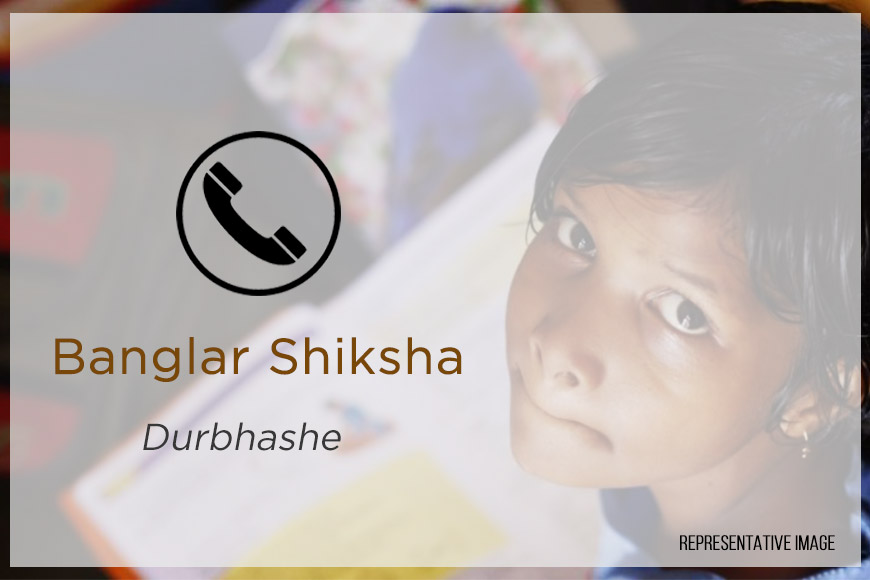 At a time when the Covid-19 pandemic has placed education systems around the world under tremendous pressure, and with all schools closed indefinitely, the West Bengal government's Department of Education has come forward with a scheme titled 'Banglar Shiksha Durbhashe', inspired by Hon'ble Chief Minister Mamata Banerjee.
Launched on August 4, the scheme, is intended to help students connect with teachers of all subjects to answer their queries over the phone, particularly those students who have limited or no access to smartphones, computers, or the Internet. Any student from any part of West Bengal can avail this facility during the ongoing pandemic. For the time being, the scheme is limited to students of classes 9 and 10 under the new session syllabus only, though the reach will be expanded in future.
Helpline Number: 800 123 2823
As of now, the helpline is open six days of the week (except Sundays), from 11.00 am-1.00 pm, and again from 2.00 pm-4.00 pm.
To begin with, a database has been compiled of nearly 1,100 government school teachers, who will answer questions over the phone. Once a student calls the helpline number – 800 123 2823 – she or he will be redirected to the relevant teacher, depending on the subject, the query, and which class the student is in.
According to government figures, on day one itself, a total of 3,678 calls were made to the helpline, with Bengali (first language) topping the list at 1,082 calls. History (551 calls) and Life Science (510 calls) were in second and third position respectively.
Tamal Ghosh (name changed), a class 10 student from Dankuni who has already called the helpline for almost every subject, is extremely happy with the initiative, though he says he was unable to avail the History option on August 5 and 6. "Perhaps there was a technical problem, so I will keep trying, but all the rest of my questions were answered," he says.
Alok Kumar Das, a Life Science teacher from Malda, says he received approximately 10 calls on day one, August 4. "I think this is a unique way of connecting students and teachers across the state, and I'm very happy to be participating in this project," he says. Yet another student from North 24 Parganas says she has received considerable help for her Bangla projects thanks to the helpline, though she does add that since every call must be completed within a certain timeframe, she would appreciate it if the time limit were to be extended slightly. "My family does not own a smartphone, so this scheme has been of great help. I would really like it to continue," she says.

Story Tag:
Education, Society, West Bengal Government