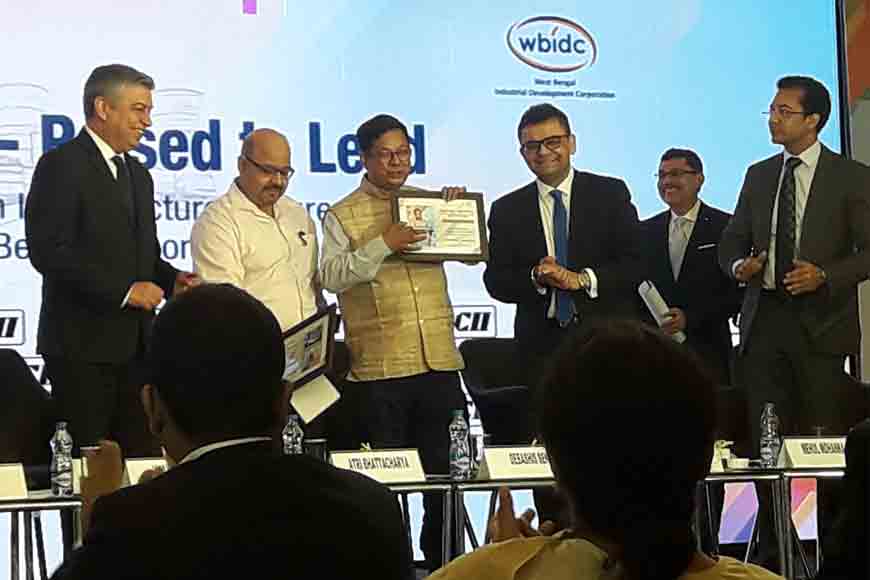 Kolkata is no longer a city that was tagged as a laid back city. Today, it has come up with the scope of endless opportunities. Improving infrastructure can make a greater difference in the urban scape and lead to a better future. Various sectors have been making special endeavours to strengthen the infrastructure of the city. Confederation of Indian Industry (CII) recently organized an insightful session: West Bengal – Poised to Lead, where diverse set of eminent speakers including policy makers and head of business organizations, covered various areas of infrastructure with an expertise in respective fields. The primary agenda was to emphasize on important issues, innovations, trends, opportunities in Bengal and create a constructive guiding map which would enable the state to emerge as an ever-developing state and contribute to the growth of the nation.
Speakers included Avijit Mukherjee, Chairman, CII West Bengal State Council & Partner, Price Waterhouse, Subhas Sethi, Chairman, SPML Infra Limited, Vijay Dewan, Managing Director, Apeejay Surendra Park Hotels and many more. Distinguished speakers like Atri Bhattacharya, Principal Secretary, Department of Home & Hill Affairs & Tourism, Government of West Bengal and Debashis Sen, Additional Chief Secretary, Information Technology & Electronics Department, Government of West Bengal & Chairman, WBHIDCO offered various perspectives on urban infrastructure and interesting ideas on macroeconomic growth of urban infrastructure.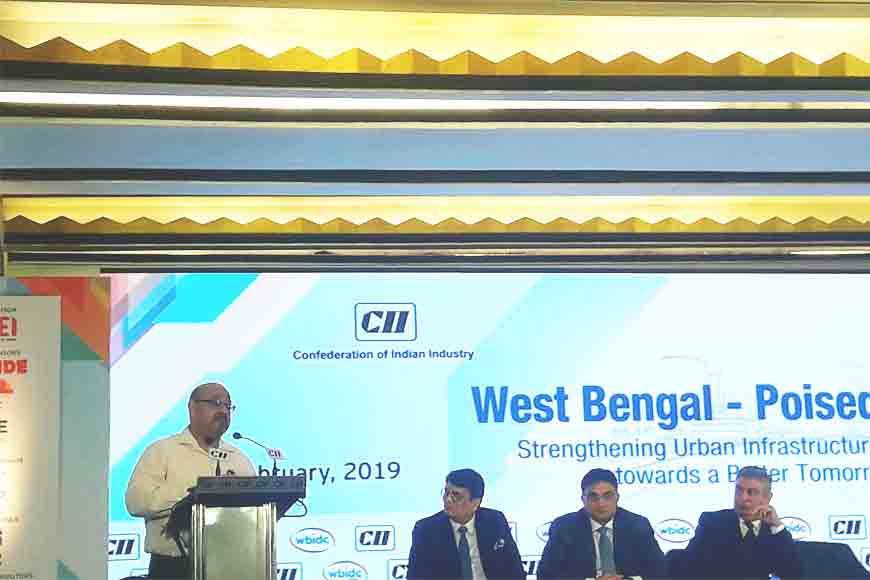 Mr Atri Bhattacharya, IAS, Principal Secretary, Department of Home & Hill Affairs, & Tourism, Government of West Bengal
While speaking on the tourism potential, Atri Bhattacharya added, "We are trying to offer a systematic approach to tourism. The basic challenge lies in the fact that there has not been a constructive mapping of tourism industry so far. We intend to do a strong survey of the tourism sector. Communication is critical when it comes to tourism for publicity and promotion." True, tourists often talk about walking and cycling space in the city because that is the best way to explore a place. Bhattacharya suggested that they can be introduced in the narrow alleys of North Kolkata where there isn't enough space to manoeuvre cars.
In past few years, Kolkata has been a lot cleaner. Tremendous efforts are being designed to reduce pollution by introducing E buses under the guidance of Chief Minister Mamata Banerjee. Even tea gardens of North Bengal might soon get a heritage status as can Durga Puja, as the cultural heritage of the city. Places like Nabadwip, Coochbehar, Bishnupur, Murshidabad, Gaur Pandua are also being unearthed with a new vision.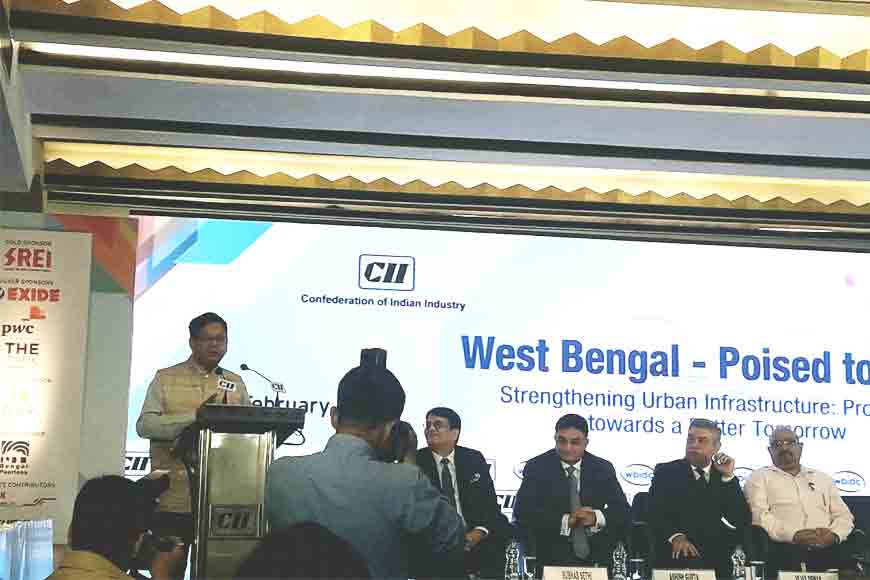 Mr Debashis Sen, IAS, Additional Chief Secretary, Information Technology & Electronics Department, Government of West Bengal & Chairman, WBHIDCO
Debashis Sen highlighted on the futuristic hanging restaurant at the Biswa Bangla Gate. "We intend to make Bengal a happy city, a smart city, solar city, green city and Bengal an eco-friendly state. Developments have taken place because urban architecture has been planned carefully. We have broken the barriers of residential, occupational and financial territories within the city," added Sen. Newtown is an example of this progress, be it the wax museum, eco-park, Bengal's Silicon Valley or office areas, everything has a futuristic take.
Other parts of Bengal are also following the green dream. Solar power is being used in Singur today in a unique way for cold storage. High-end technology is being used to enhance the business prospects of MSME clusters or units. Phulia is exporting textiles, but still people there have not been able to use technology for a better reach. "They have no idea of websites. Be it Bankura's horses, or Kansha of Murshidabad or Dokra of Bardhaman, or the fan manufacturing unit of Uluberia, we need to make technology accessible to all," said Sen.