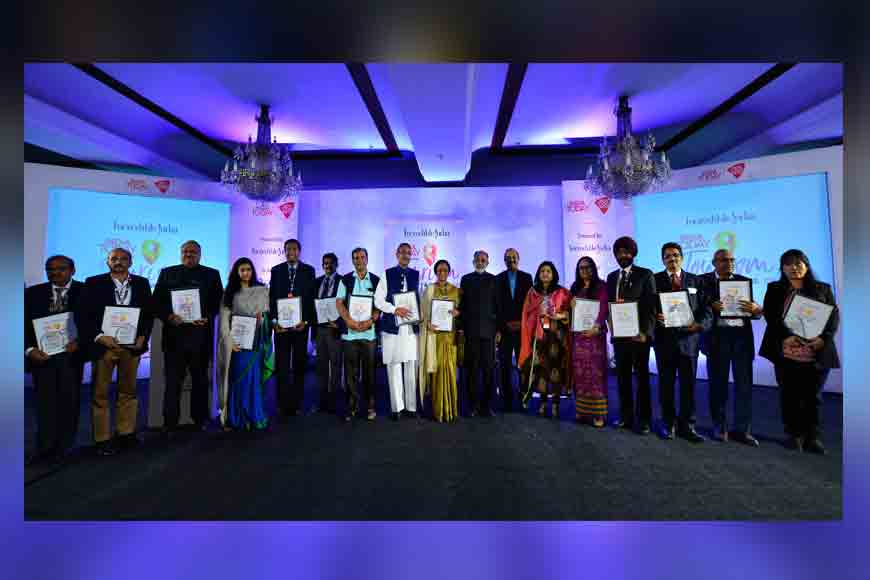 It was a proud moment for Bengal, specially for the State Tourism Department to have received the recognition for Sunderbans as the 'Most Iconic Landscape.' India Today Tourism Survey and Award ceremony held on 25th February, 2019 at Taj Mahal Hotel, New Delhi announced this major achievement award.
The Tidal Mangrove Forests of Sunderbans won the award in the category: 'Most Iconic Landscape.' Certainly, it's a new feather to West Bengal's Tourism map and will definitely attract more tourists in the days to come. Sunderbans is a wild fragile mangrove ecosystem in Southern Bengal and is also the largest delta of the world. The delta is also famous for its Royal Bengal Tigers, an unusual home for the tiger population. Nowhere in the world, tigers are known to inhabit saline terrain, like they do in Sunderbans.
This area is thus of utmost importance, not just because of its fragile ecosystem, but also for its unique flora and fauna. It has also received the UNESCO tag under its Man & Biosphere (MAB) Programme in November 2001.
There is a part of the Sunderbans lying in Bangladesh too. The part that lies in Southern Bengal, is known for the picturesque Hooghly-Matla union. Besides these two rivers, there are innumerable big and small rivers which criss-cross this area, including Bidya, Saptamukhani, Raimangal, Muriganga, Thakuran, Gomor and others. This unique landscape boasts of hundreds of creeks and channels, where the sea water gets diluted with the inflow of fresh water from the rivers, caused by daily tides. The landscape also has a whooping 84 recognised flora species out of which 34 are mangrove species. Mangroves with their breathing roots or pneumatophores popping out of the clayey silt, are by itself a rare wonder.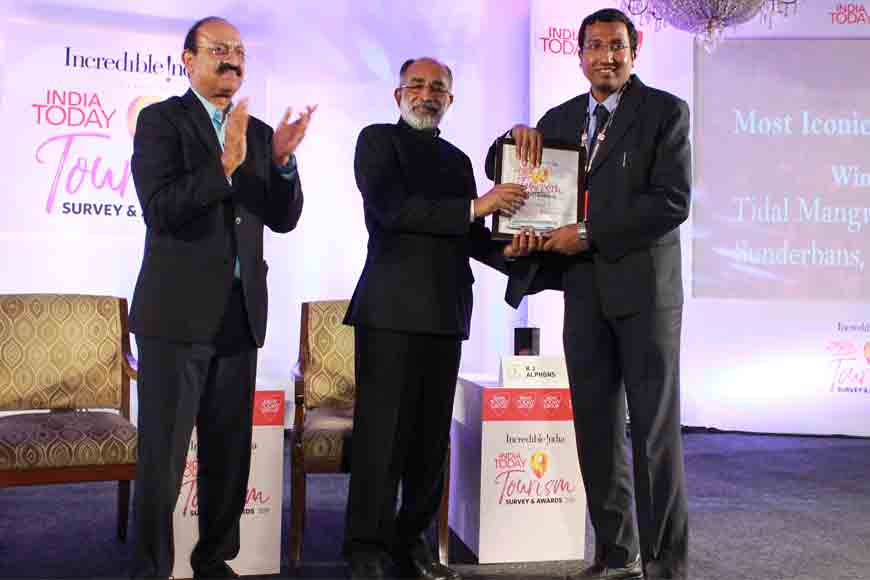 Other than tigers, The Sunderbans provides a unique ecosystem for numerous species of small fish, crabs, shrimps and other crustaceans that adapt to feed and shelter and reproduce among the tangled mass of pneumatophores. Fishing cats, macaques, wild boars, common grey mongoose, foxes, jungle cats, flying foxes, pangolins and spotted deer are also found in abundance. Sunderbans supports diverse biological resources including at least 250 species of commercially important fish, 270 species of birds, 42 species of mammals, 35 reptiles and 8 amphibian species.
No wonder such a rich and diverse landscape won the 'Most Iconic Landscape' award.