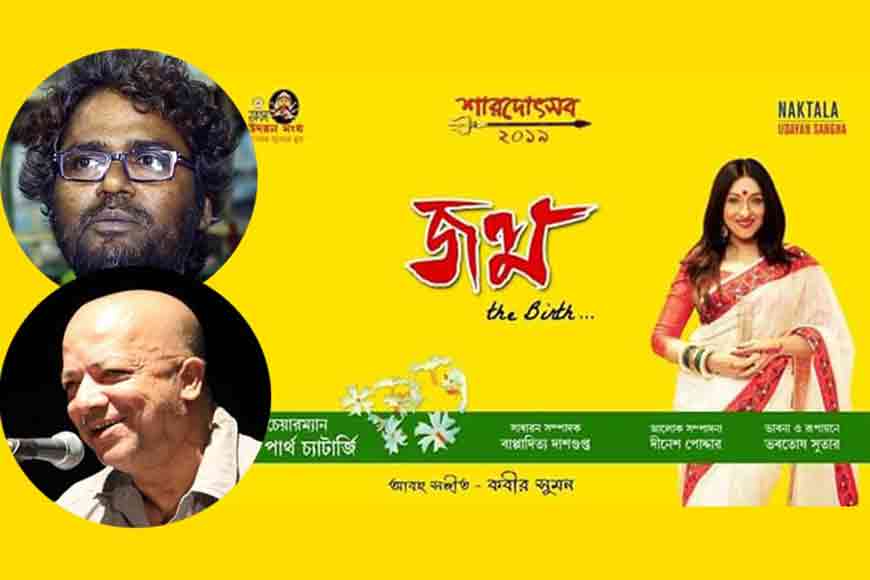 Naktala Udayan Sangha has the distinction of being one of the most popular and recognizable pandals of South Kolkata. It is a must-see hotspot during Durga Puja, and rightly so, for the organization never fails to awe and entertain visitors. The association employs the greatest artists of West Bengal to mould and create the extravaganza we get to see every year.
However, unlike the previous years, theme maker Sushant Pal has been replaced by Bhabatosh Sutar this year. Bhabatosh Sutar is a renowned artist par excellence -- he is a painter, sculptor and installation artist. He conceptualises themes and idols by himself and is trained in Western painting. This year's theme is 'Jonmo' -- Birth. Actress Rituparna Sengupta remains as the face of the puja.
Authorities organising the puja have been pretty tight-lipped about the meaning behind the theme. This year's artist behind the pandal is Bhabatosh Sutar, along with world renowned artist Dinesh Poddar. This year, too, the face of the puja is eminent actress Rituparna Sengupta. And with these great stars, team Naktala is prepared to throw up a wonder. Relevant to this is the fact that the music of Naktala Udayan will be conducted by Kabir Sumon. Naktala Udayan Sangha has also qualified for the second round of Berger Priyo Pujo, the favourite puja category, conducted by Berger Paints.