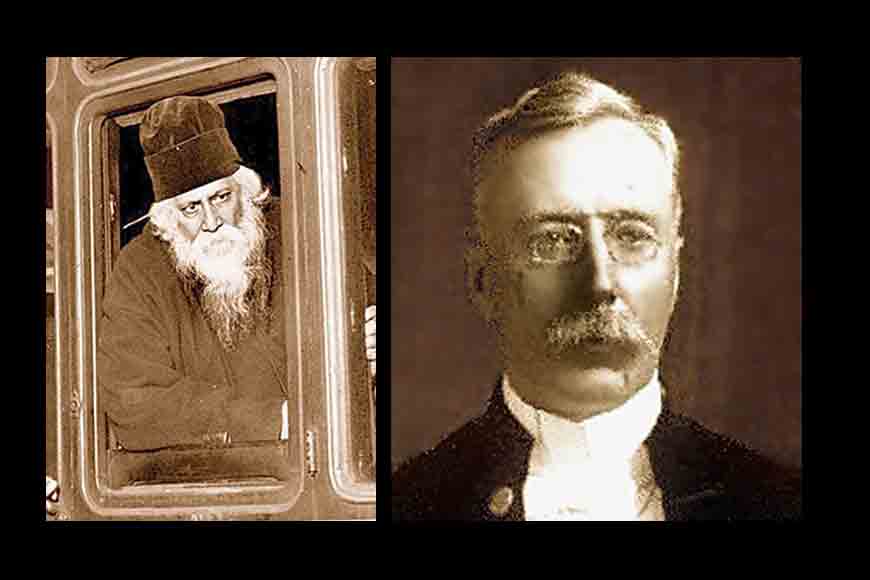 After the theft of Rabindranath Tagore's Nobel medal, that is yet to be traced, authorities are not taking any chance with any of the original artefacts that Tagore ever used or gifted or even received as a gift. One such artefact that lies locked up in a police cell is a bronze statue of Tagore made by famous sculptor Rodenstein, that Tagore gifted to Scottish ship magnet Sir Daniel Hamilton when he stayed in Sunderbans' Gosaba.
The stilt house in Gosaba, built in 1932 still stands. It was built by Hamilton and it was here that Tagore stayed on his visit to the Sunderbans. This area is cyclone-prone and Gosaba has been hit many times by violent storms. Keeping that in mind, this wooden house was structured such that it can withstand cyclones. The theory goes that the gap between the earth and the floor allows the winds to pass through, without causing serious structural damage.
Sir Daniel had many interesting ideas about Gosaba. He envisaged it as an agricultural and educational co-operative and Tagore was influenced by his ideas. In a 1930 letter to Sir Daniel, Tagore wrote: 'I have not much faith in politicians when the problem is vast needing a complete vision of the future of a country like India entangled in difficulties that are enormous. These specialists have the habit of isolating politics from the large context of national life and the psychology of the people and of the period. They put all their emphasis upon law and order, something which is external and superficial and ignore the vital needs of the spirit of the nation…' [from Selected Letters of Rabindranath Tagore, ed. Krishna Dutta & Andrew Robinson, p. 382].
When Tagore reached Gosaba to meet Hamilton, he carried a bronze bust of himself made by famous sculptor Rodenstein. Sir Hamilton was then staying on a 9,000-acre plot covering Gosaba and Rangabelia, an area which he was turning into a self-supporting agricultural co-operative. In order to see his work in person, Tagore landed in Arampur village of Gosaba on 1932. He was thoroughly impressed with the work of the Scottish visionary and as a recognition, decided to gift him the sculpted bust. Later, in 1932 when Hamilton started a school in the area known as Gosaba Rural Reconstruction Institute, the Tagore statue was given to the school. Since then, the statue used to lie locked in the cupboard of the school principal. The statue has immense historical importance and hence is priceless. Previously it was on and off displayed before visitors who visited this school and the adjoining area. But after the theft of Tagore's Nobel Prize, the administration and school authority is not ready to take any chances. Now the statue lies locked in a police cell!