Check out the events happening in Kolkata this week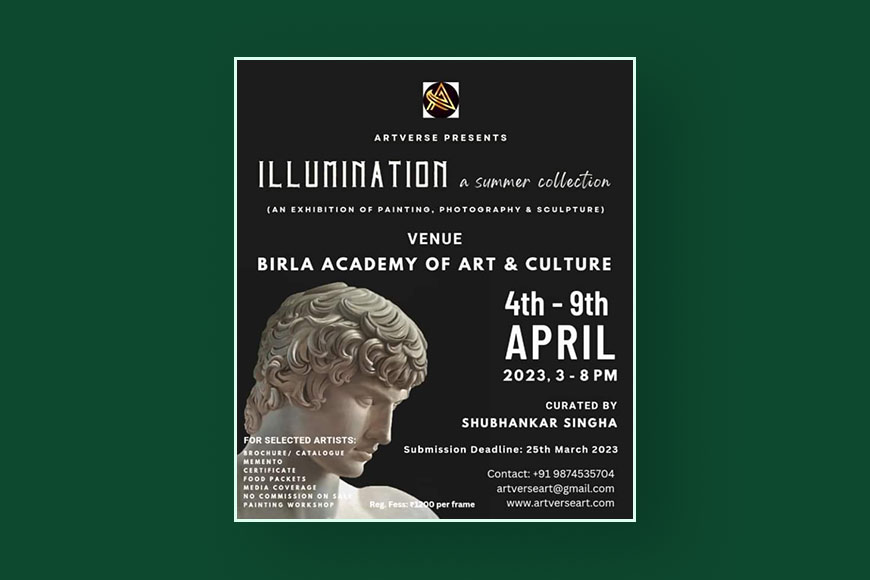 The "Illumination - a Summer Collection" exhibition, organised by Artverse and curated by Mr. Shubhankar Singha, will feature paintings, photography, and sculpture and will be held at the Birla Academy of Art and Culture in Kolkata from April 4th to April 9th, 2023.
This is a fantastic opportunity for artists to showcase their work. "Illumination - a summer collection," the exhibition's theme, is sure to inspire artists to create works that reflect the beauty and vibrancy of the season.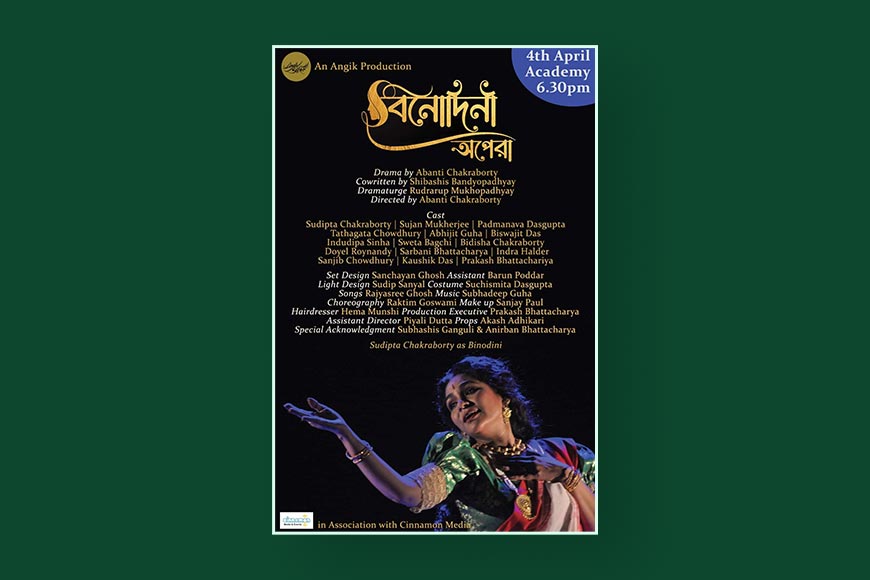 There is an upcoming theatre performance of "Binodini Opera" on 4th April at 6.30 pm at the Academy of Fine Arts, directed by Abanti Chakraborty and featuring Sudipta Chakraborty as Binodini. The musical drama attempts to challenge the patriarchal hierarchy of contemporary times through a narrative of songs and expositional dialogue performances.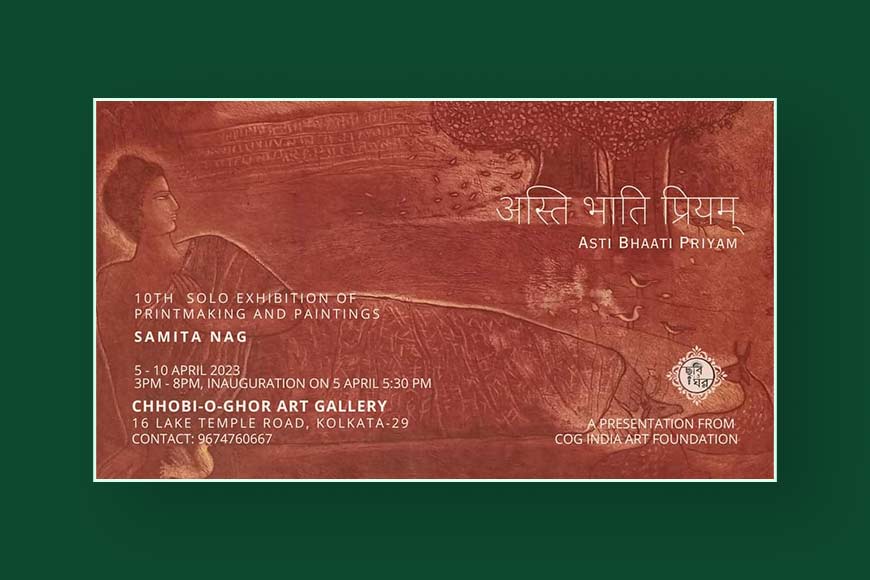 Artist Samita Nag's upcoming solo exhibition titled "Asti Bhaati Priyam - " is scheduled to take place from 5th April to 10th April 2023 at the Chhobi-o-Ghor Art Gallery, located at 16 Lake Temple Road in Kolkata.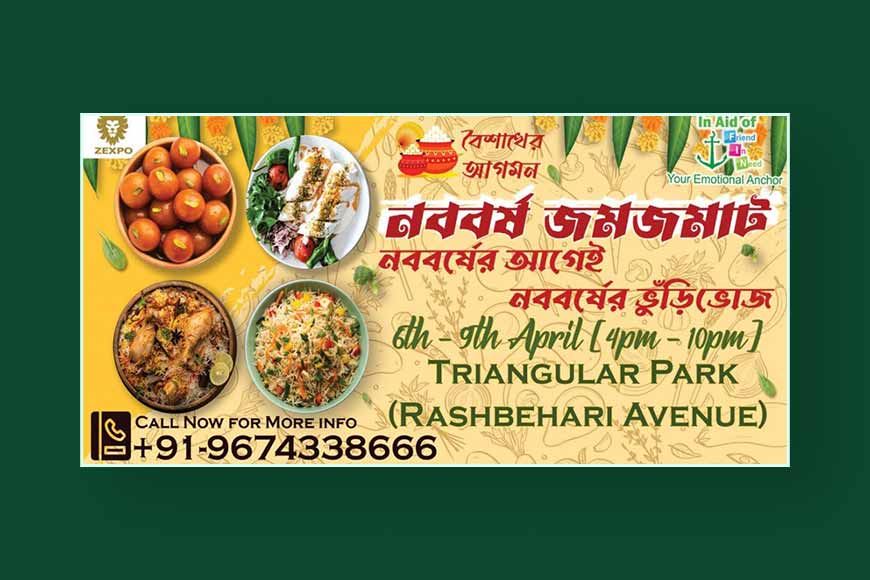 On April 6th, "Noboborsho Jamjamat 2023" will take place at Sarat Chatterjee Park in Kolkata, West Bengal. As part of this exciting celebration of Bengali culture, there will be food, lifestyle exhibits, and live music performances. The event will run from 3 p.m. to 10 p.m., giving attendees plenty of time to enjoy the festivities.
For more details, please call +91-9674338666.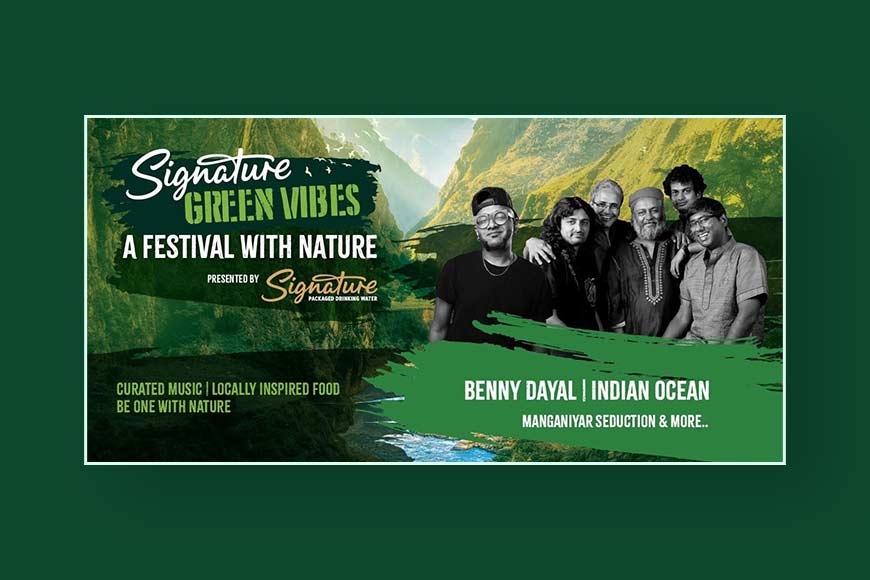 The Amaya Resort in Kolkata will host the Signature Green Vibes event on 7th April, 2023 from 3 pm onwards. This festival is all about celebrating nature through live music, locally inspired food, green acts, and other activities. Visitors can expect to be immersed in nature while enjoying fine performances, local artisans, signature cocktails, and all things earthy. The event includes music shows in both Hindi and English, providing all attendees with a diverse and entertaining experience.
To purchase the Ticket :Click Here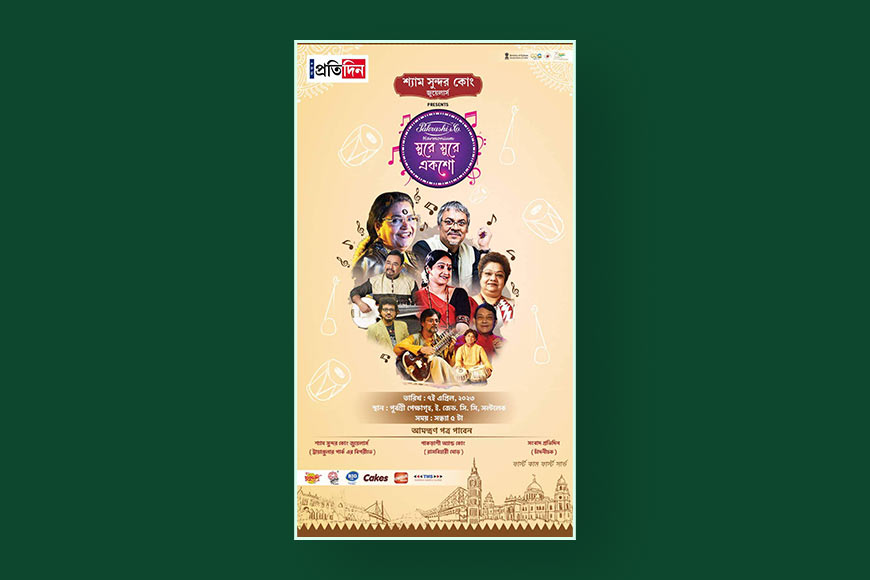 "Sure Sure Eksho" is a musical event organized by Shyam Sundar Co Jewellers and will feature performances by Srabani Sen, Indrani Sen, Usha Uthup, and other renowned artists. The event will be held on April 7th at 5 p.m. at Purbashree Auditorium, EZCC, Salt Lake. It sounds like an exciting event for music lovers.
Tickets can be collected from Shyam Sundar Co Jewellers, opposite Triangular Park, and Pakrashi & Co., Rashbehari More.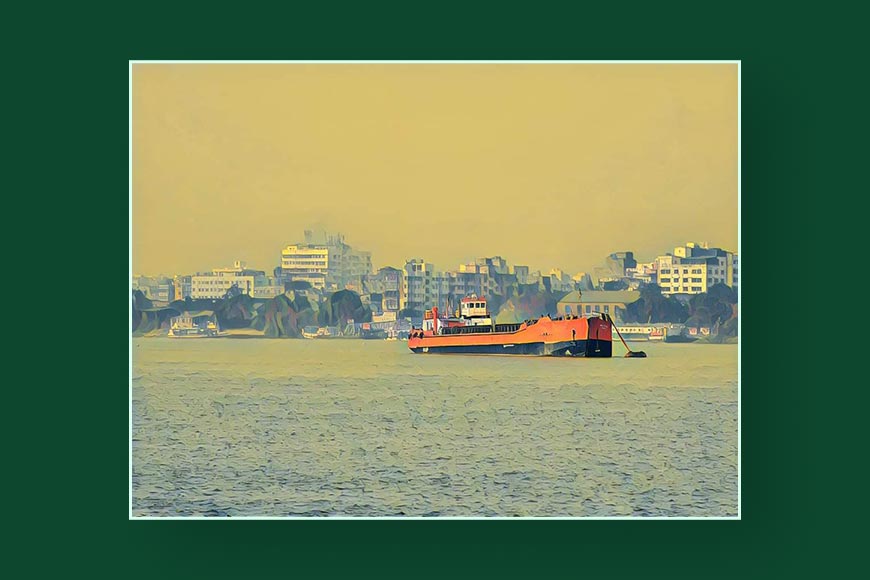 The Ghats of North Kolkata Walk, specifically the Mayer Ghat tour by Immersive Trails-Global is set to take place on Saturday, April 8, 2023, from 7:30 a.m. to 9:30 a.m.
This walking tour delves into the history, culture, traditions, and stories embedded in North Kolkata's Hooghly riverbank. The tour will also cover a major tragedy from the 1800s and reveal revolutionary hideouts along the river.
To purchase the Ticket : Click Here