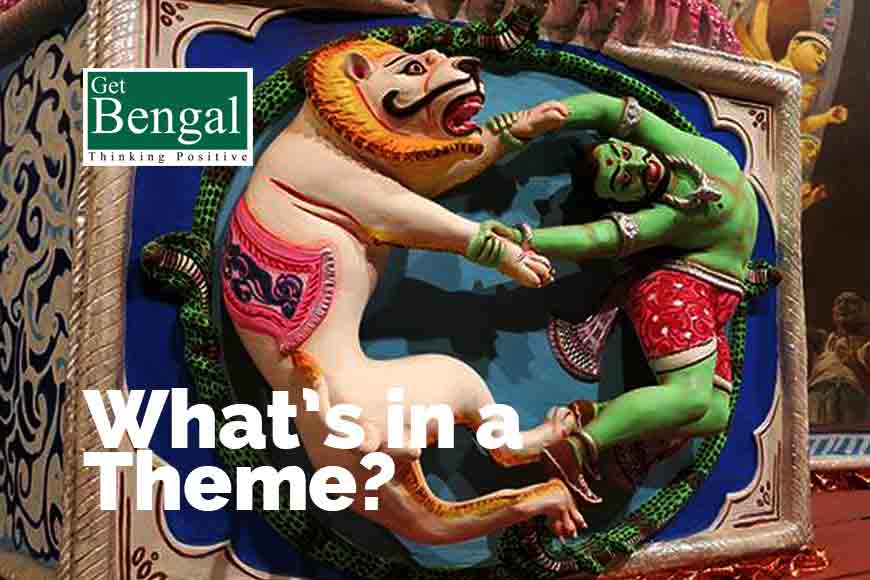 With artists scratching heads to come up with original and revolutionary themes to inspire and attract the masses, it's no wonder that one or two pandals are sure to be jaw-dropping every year. This year, however, one Puja association has decided to cherish memories and the childhood of the earlier generations, and it sure seems promising as one of the best thought-out pandals of the year.
Patuli's Shanti Sangha Club has decided to go back to our roots and remind us of the freedom and nostalgia of a childhood free from gadgets and gizmos, and all sorts of technological simulations. This year's theme, Smriti Tuku Thak (Let the memories remain), focuses on the dying games and sports of childhood. These nostalgic games of our juvenile days are being brought back, renovated and as newer concepts by the Mahanagar Committee.
Construction is going on under the expert eye of artist Ranajit Biswas. A total lack of plastic in the building process of the pandal and the accessories reflects the ecological awareness of the members of the association and the importance attached to the environmental impact. The pandal will sport at least 50 models of games -- from skipping games and hopscotch, to gilli danda, chor-police, pittu garam and kumir-danga, among others.
The theme song will be played on the days of the festival. This is a good time to revisit the days of our childhood, devoid of technological distractions, and cherish the feeling of melancholic nostalgia and joy at remembering the most important aspects of our lives that we left back long ago.