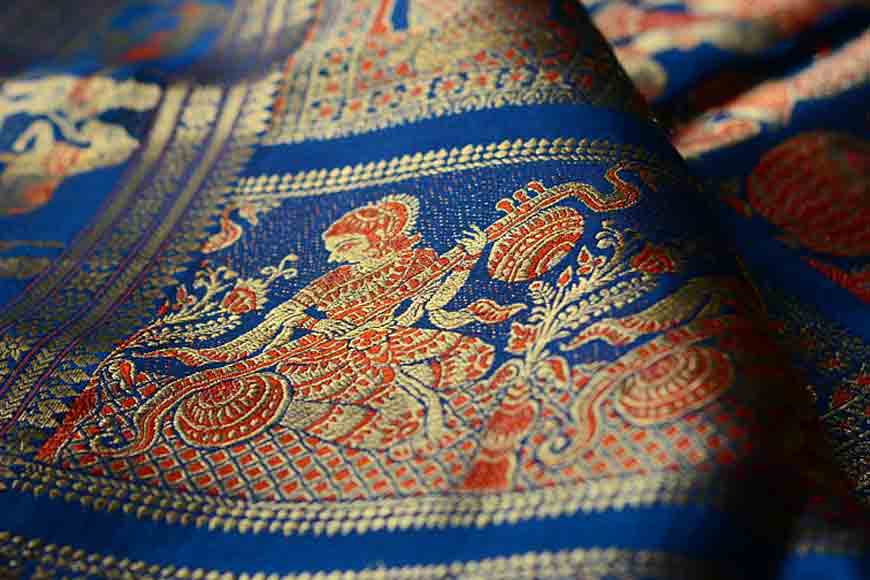 My Bishnupur trail did not just end with the famous terracotta temples. It was also about the Baluchari Sarees, that unfortunately never got the status of a Benarasi, but have enough potential to excel even a world famous Dhakai Muslin! Bishnupur was a prominent seat of art and culture under the Malla kings. But their art did not get restricted to the terracotta bricks of old temples, they transcended to the sarees, as an artwork,with weavers of Murshidabad scripting magic. These weavers had migrated to Bishnupur after losing lands to the mighty Bhagirathi in Murshidabad.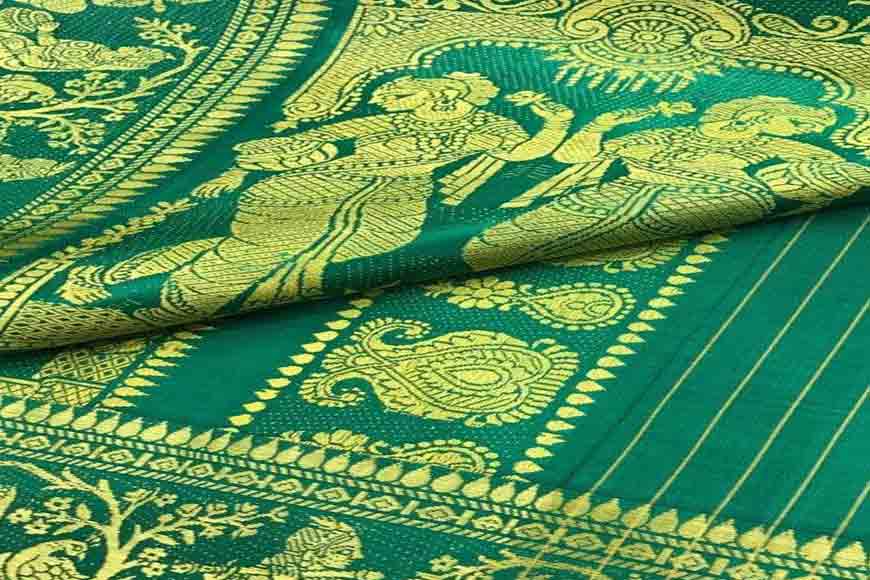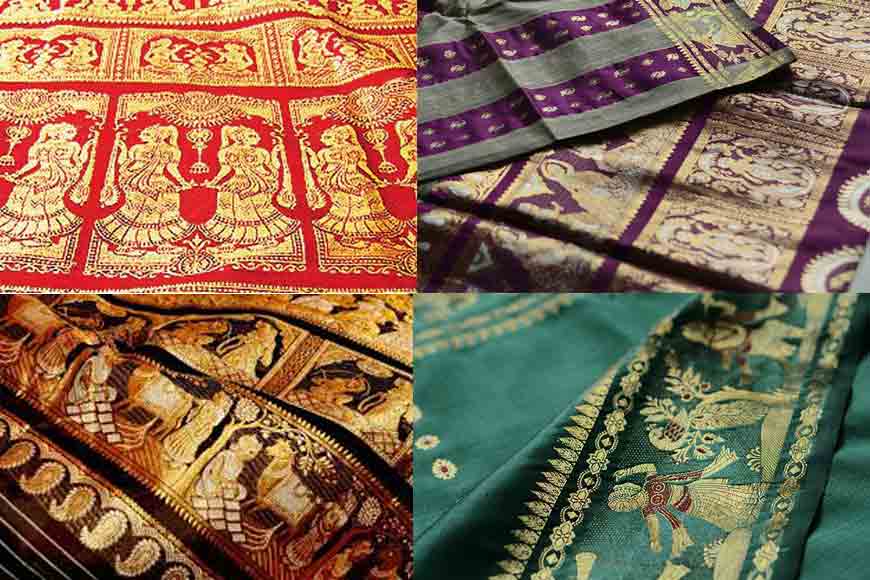 The history of Baluchari Saree is as interesting as the Rarh region itself. It dates back to18th century, when Nawab Murshid Quli Khan tried to bring in rural craftsmanship into mainstream textiles. By then, Murshidabad's muslin had already come to the limelight. He had a special craze for traditional crafts that the rural folk had preserved and learnt down generations. From Murshidabad, the artistic designs of Baluchari came to Bishnupur. My visit to a weaver's studio, brought out this truth. Most weavers were from Murshidabad and they were all young Muslim men busy weaving stories of Ramayana and Mahabharata. The origin of Baluchari sarees is stated to be in a very small village named Balucharon on the banks of river Bhagirathi. The word 'Baluchari' itself means sandy river bank. The Bhagirathi river remained the main waterway for transportation of various products from one part of Bengal to another during that period.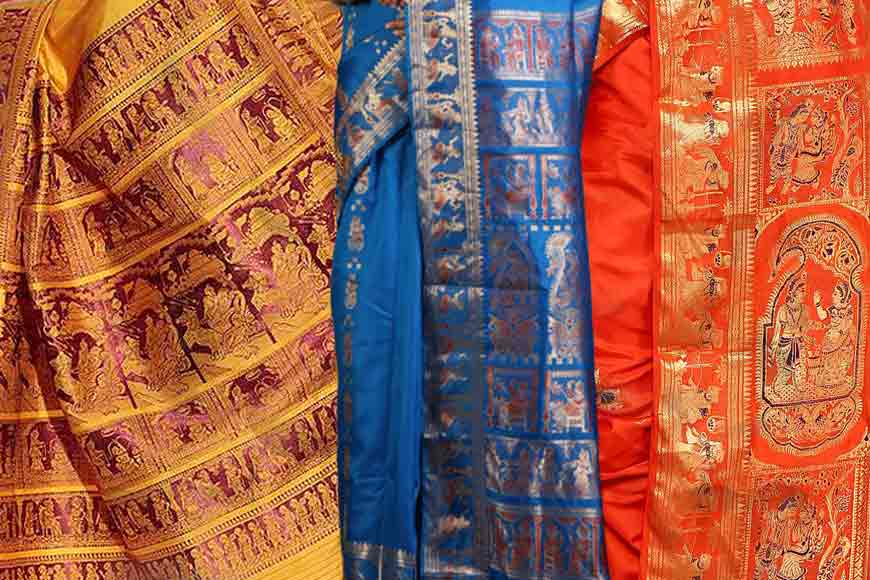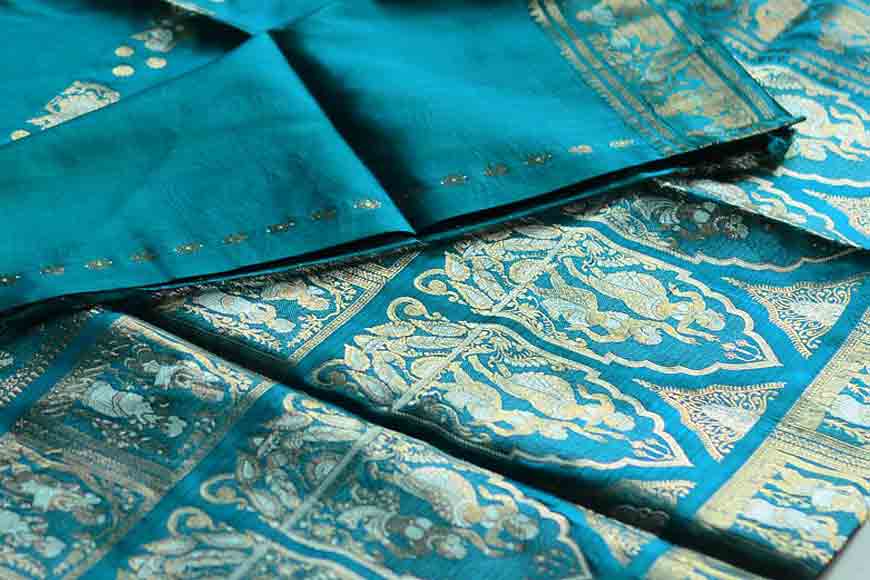 In later years, artist Subho Thakur helped to rejuvenate the unique tradition of Baluchari. He came across a master weaver named Akshay Kumar Das of Bishnupur and invited him to his centre. It was Subho Thakur who inspired Das to pick up the technique of Jacquard weaving. Das worked hard and mastered the weaving of Baluchari on their looms and returned to Bishnupur after some time. Thus, the Baluchari craft survived due to its shifting to Bishnupur from Murshidabad during the British rule.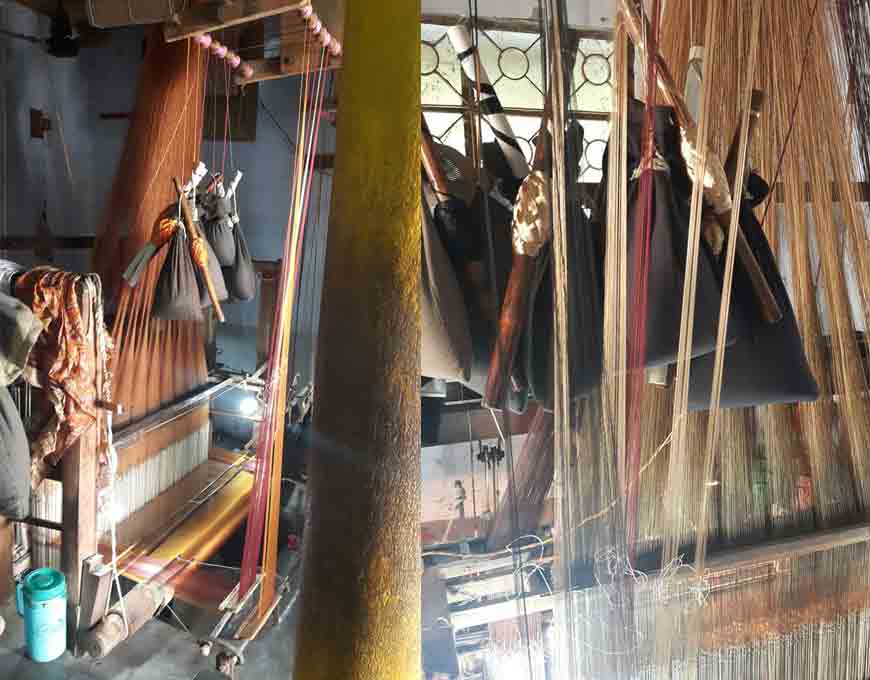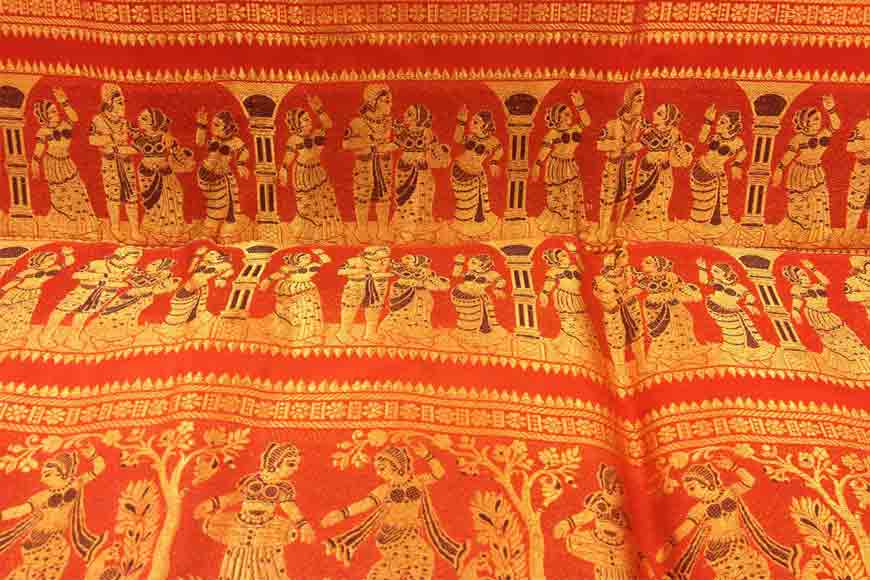 Artistic designs of Baluchari sarees mostly depict mythological stories,similar tothose found on the terracotta temples. They are distinguished for their elaborate borders and fabulous pallu. The borders are ornamental and surround Kalka motifs within it. A series of figures are designed in rows and motifs, which are woven diagonally. Mostly the motif designs are in four alternative colours on a shaded background. The most popular colours of Baluchari include red, green, white, blue and yellow. Initially these motifs were woven on silver jari, which has subsequently been replaced by various shining threads. The theme of Baluchari weaving remains focused on mythological stories and folk tales. Some of the designs include tales of Ramayana and Mahabharata. Motifs are interspersed with flowers, animals, architecture, women riding horse with a rose in one hand, pleasure boats, women smoking 'hokkah' etc.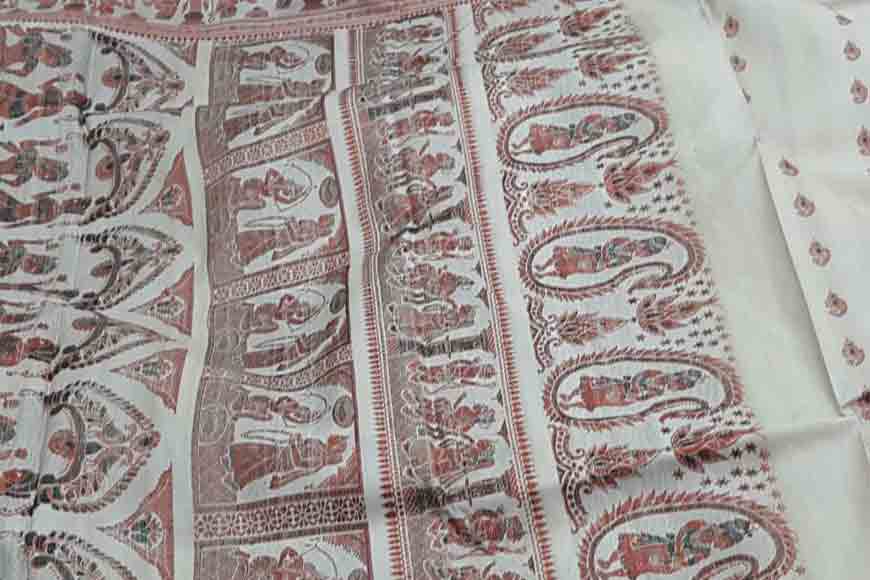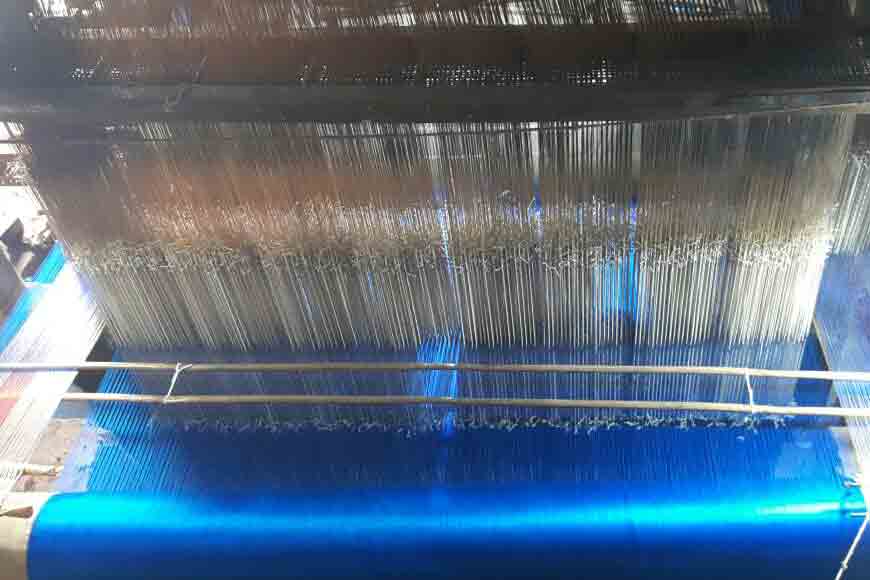 Makinga single Baluchari is a time-consuming process and requires extremely good craftsmanship. It takes around a week to weave one saree using the purest of yarns depending on the material. Originally, Baluchari was woven only using purest of silk threads. However, these days cotton fabric is also used. The colors are bright and cheerful. A lot of environment-friendly items such asbanana plant stems, bamboo trees and natural products like flower dye, fruits dye, neem leaves, turmeric leaves and dried twigs are used in the weaving process.
Story Tag:
Traditions of Bengali Culture, Bishnupur, Baluchari Sarees