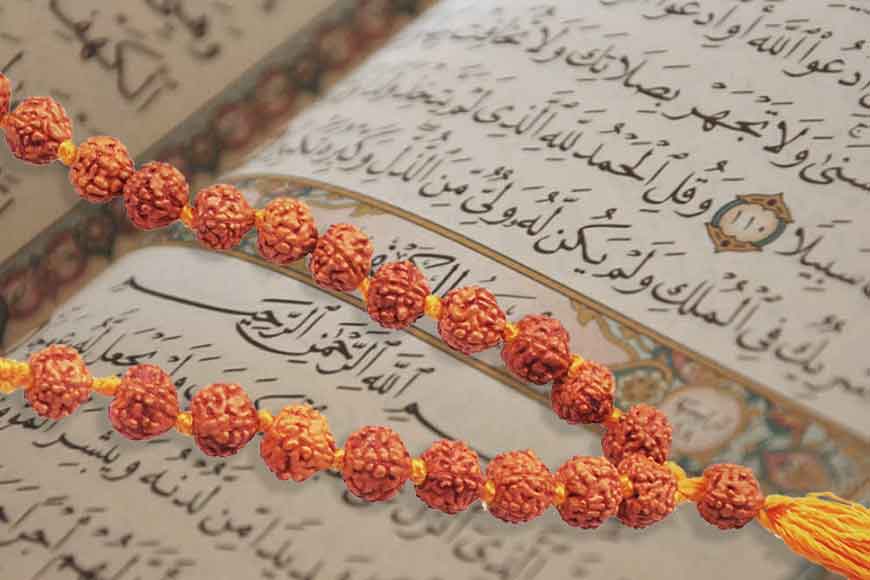 Ekam sad viprah bakudha vadanti(One alone exists), that is what Rig Veda says. The eternal question of how God can be felt and experienced through various spiritual paths seem to be at stake all over the world today, thanks to religious fanatics. But it is among us that exists human qualities of love and affection, that at times transcends barriers and make souls meet.
That is what was proved again by seventy-seven year old Smritilata Dutta of 5/2 Abdul Halim Lane and his beloved grandson Abu Shamim. A grandson, with whom she does not have the ties of the womb, or even the kinship of family, but who has through his dedication proved to be the best grandson in the world.
Smritilata Devi lost her father when she was just 17 years old. Her married sister was all she had until she too passed away. After the death of her sister's son, she became a loner, the sole possessor of an old house. All her life she had struggled hard, even cooking and providing food to the doctors of SSKM to earn a living. The little money that she earned kept her going. Her only companions were street dogs and pigeons. Today, Abu Shamim is her only companion, a young man who is ready to take care of her as his own.
Abu is studying B.Ed and landed in the city for his higher studies. He hails from a farmer's family of Hooghly. He had started living in Smritilata's house as a tenant. Today, he is more than that, an inexplicable connection and affection has grown between them. She calls him his own grandson. The best part is how they have overcome religious barriers, with Smritilata taking part in Namaz, Sehri and Iftar and Abu bringing flowers and helping his grandmother with her daily pujo.
"Abu has taught me that religion cannot be the sole identity of a person. He does all the needful work of the house," said the smiling old woman. Smritilata prays to the almighty every day so that Abu becomes a government officer someday. Smritilata's house resonates melodies of religious harmony, specially at a time when the entire country is torn apart by intolerance and gives us hope for a better world.