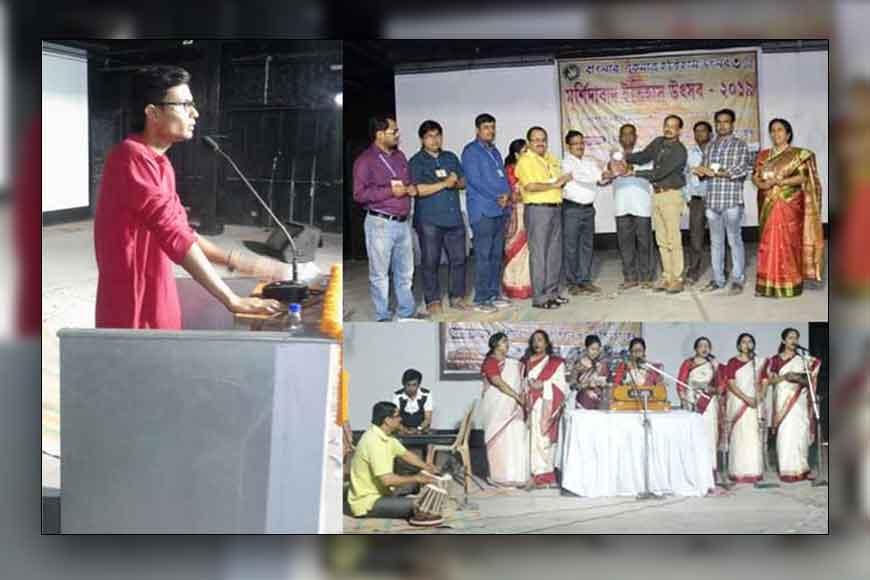 Flipping through the pages of history is not confined to academics or entertainment. Just like food, clothes, housing or medical treatment, history is essential for survival. History enables us to know the society and the origin of our existence better. It also sheds light on the diversity of the society and changing times. Therefore, being in close communion with history is very important even outside the four walls of the classroom. Murshidabad Zilla Itishash Charcha Kendra has been nurturing this penchant for learning about one's past very successfully since last three years. They recently held the 3rd History Festival in Murshidabad.
This festival held at Baharampur Collectorate Club presented a wonderful documentary on 120 eminent personalities of Murshidabad who have made the district proud over 200 years. As we all know this district of Bengal has a rich past from the time of Nawabs to the colonial ages. The collection of essays based on the research of the history of Murshidabad which is the third volume of the book 'Murshidabad Anushandan' was also launched at the festival.
Three schools of Murshidabad district - Hikampur High School, Naopukuria Jankinnath Jadunath High School, Sachindandan Girls High School were given the first 'Murshidabad History and Culture Bidyatan Samman' for their contribution in widening the horizons of history. Three district magazines, 'Jhor', 'Angangi' and 'Basbhumi' were honored for their special contribution to regional history.
A book fair was also part of this festival. Apart from the Bangiya Sahitya Parishad, Murshidabad Zila Sangrahasala and Baharampur Girls' College Exhibition stalls, there was a bookstall named Murshidabad Pavilion. The coins of the Mauryas, Guptas, Kusana and Mughal periods were displayed. The historical currency of Murshidabad mint and a full set of postal stamps of Azad Hind Force were also featured in the exhibition. A total of 25 schools and colleges participated in cultural programs on historical themes. Murshidabad History Festival not just created awareness about the rich past of the region, but also established the need to know one's district a little better.