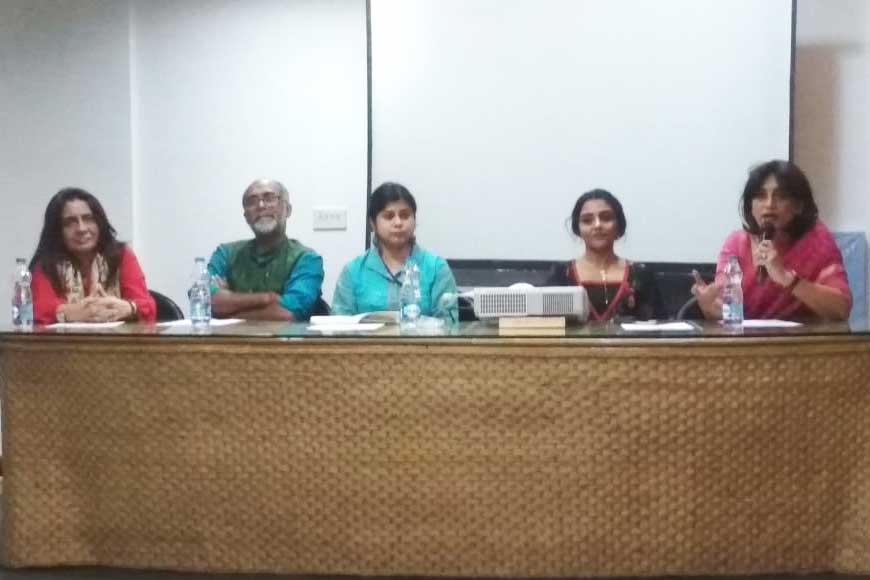 The evening of 16th November, 2019 at the ICCR library was quite cinematographic. There was the screening of two short films organized by Intercultural Poetry and Performance Library (IPPL). First one was a literary poetry film "If They All Met at Pushkin Cafe" made by Santasree Chaudhuri. The second one was the screening of the short montage "Chileykotha O Bioscope" by Ananya Chatterjee.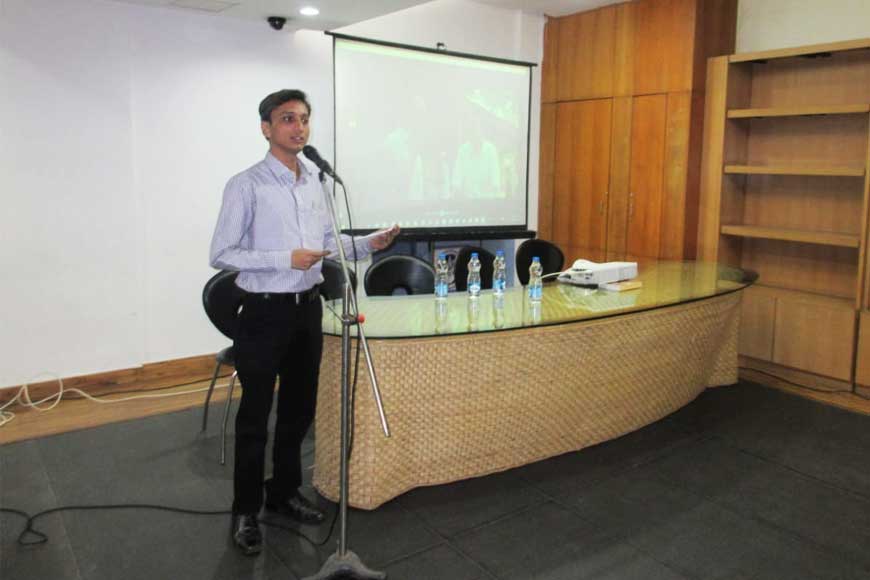 The programme began with one minute's silence in memory of the noted litterateur Nabaneeta Dev Sen before the screening of the poetry film of Ms. Chaudhuri. The film takes the viewer into the literary landscape of Russia through the words of three iconic Russian writers in an imaginary poetic rendezvous. It was followed by a panel discussion moderated by Ms. Rituparna Khan. The distinguished panelists were poet and historian Dr. Sharmila Ray, theatre artist and film maker Mr. Janardan Ghosh, poet Ms. Jagari Mukherjee and the poetry film maker Santasree Chaudhuri herself, who is also an entrepreneur, social activist and poet. The panelists created a perfect poise in their discussions considering all the details of the film from the historical background of the characters (Alexander Pushkin, Leo Tolstoy and Anna Akhmatova), the technicalities of the making of this movie, the literary background and the sources of motivation behind making this wonderful collage of emotion and information through enlightening conversation. Dr. Sharmila Ray spoke about the transition of the Tsarist Russia to Stalinist Russia, a period the film depicts. Mr. Janardhan Ghosh said how the ancient tradition of oral recitation is blended with the modern video technology through immersive dialogues in the movie. Jagari Mukherjee, who is also a scholar of Russian language, narrated anecdotes from the lives of Pushkin, Tolstoy and Akhmatova.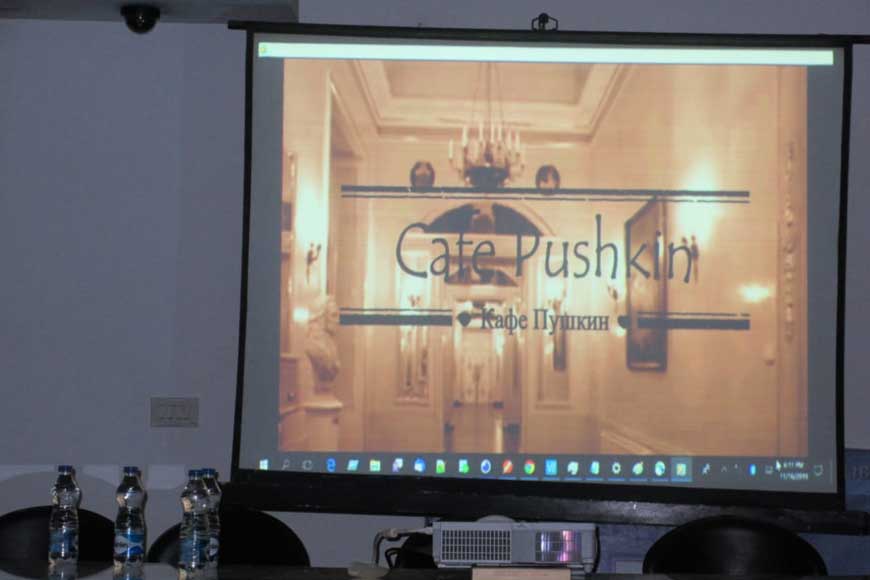 The discussion was followed by the bonus screening of a short film by Ananya Chatterjee, which traced the depiction of the attic in Bengali cinema. The role of attic (Chileykotha) in our everyday lives has a deep set romanticism which begets all sorts of creativity. This reality, from our childhood to old age, has been beautifully depicted by Ms. Chatterjee in her fifteen minutes collage of scenes from some famous and classical Bengali movies. The editing work has been wonderful. The movie was originally made for a poetry event called "Kolkata Attic Diaries" where the attic became the metaphor for poetry. This was followed by a short and sweet session of poetry reading by Ananya Chatterjee, Amit Shankar Saha, Amanita Sen and Saheli Mitra who had all written for the 2016 event. Once the vote of thanks was delivered at the end of the programme the mid-November chill was filled with the sweet warmth of poetry and film and some lovely moments to cherish and remember.