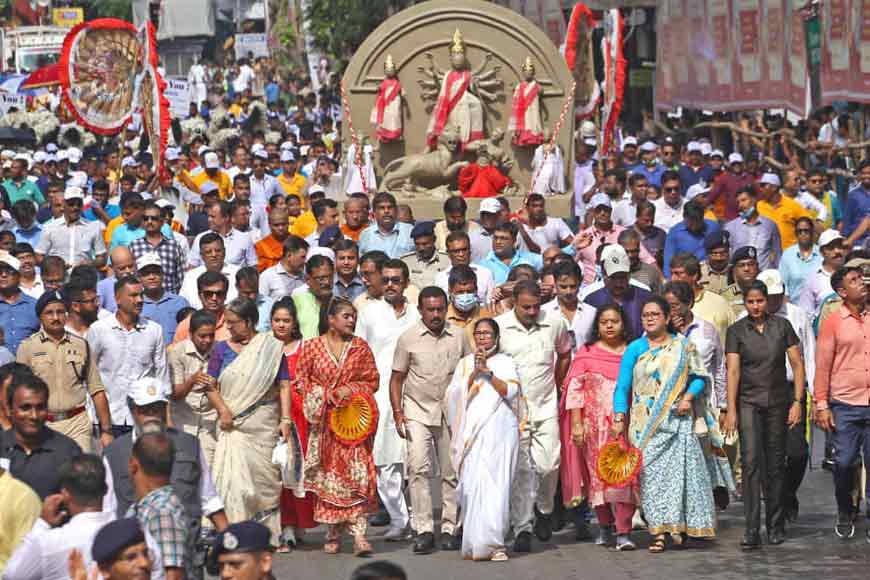 Durga Puja is an emotion. It is not just a festival, rather a tapestry of art and culture displayed as one of the largest street festivals of the world. No wonder UNESCO has thus given it the honour last year in the UNESCO list of Intangible Cultural Heritage of Humanity. To thank UNESCO and all who have been deeply involved in this artistic extravaganza on the Kolkata's streets every year, Hon'ble Chief Minister of West Bengal, Mamata Banerjee led a colourful street parade from Jorasanko in Central Kolkata to Red Road.
The mega parade that started in the afternoon from the area where the illustrious son of Bengal, Rabindranath Tagore was born, had hundreds of enthusiasts from different strata of the society join in full swing. There were students of different city schools displaying the colourful umbrellas gifted to them by the State Government in keeping with the monsoon season, there were well known personalities from the world of entertainment as were organisers of different Durga Puja committees of the city. In a letter addressed to the West Bengal Government, UNESCO representatives Eric Fault and Tim Curtis expressed their wish to join this parade. The chief minister has personally thanked UNESCO on behalf of Bengal for recognizing Kolkata's Durga Puja and taking it to the world forum.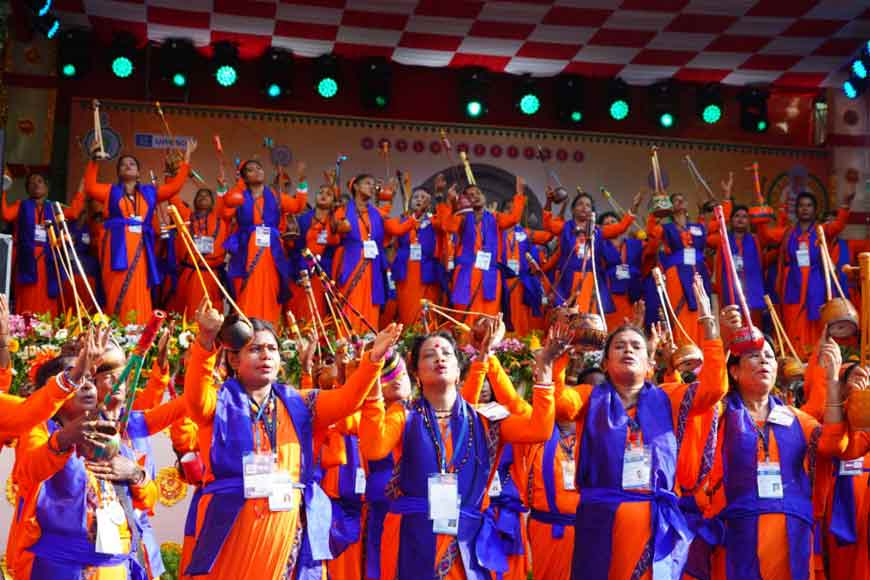 Before getting the heritage tag, Kolkata's Durga Puja had to go through several levels of competition. The state government had sent the entry to recognize Durga Puja as a heritage internationally and there were several judges across the world who assessed the cultural importance of the festival just like the Rio Festival and gave a go ahead.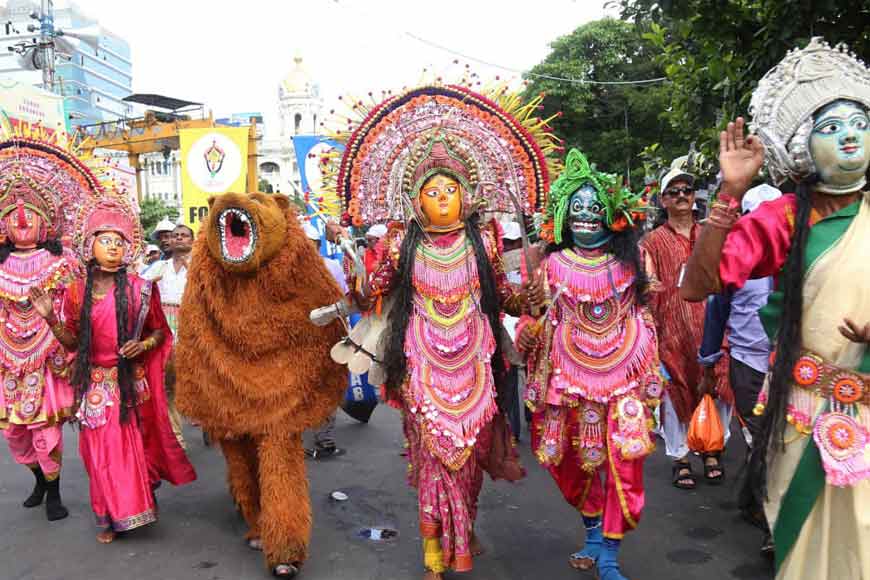 The parade went through seven wards of Kolkata and there were thousands on the lanes and by lanes to watch their favourite city deck up in colour and art even a month before the actual commencement of Durga Puja. In the parade one could spot people displaying the famous Dhunuchi Naach performed usually before the Goddess on Navami. Some enthusiasts even played the role of Devo Durga killing evil Mahisasur. The festoons and Durga replicas filled every nook and corner. Some carried decorated hand fans of different colours. Women in quintessentially Bangali red bordered sarees blowing conch shells were part of the parade.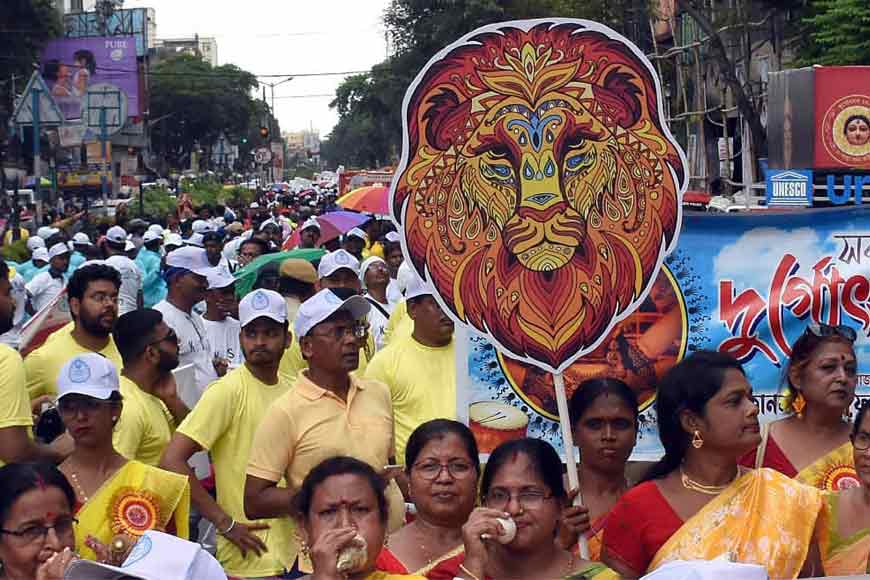 CM Mamata Banerjee welcomed all from across the world to be a part of this mega festival in the days to come.
Image Courtesy : Facebook page of Mamata Banerjee