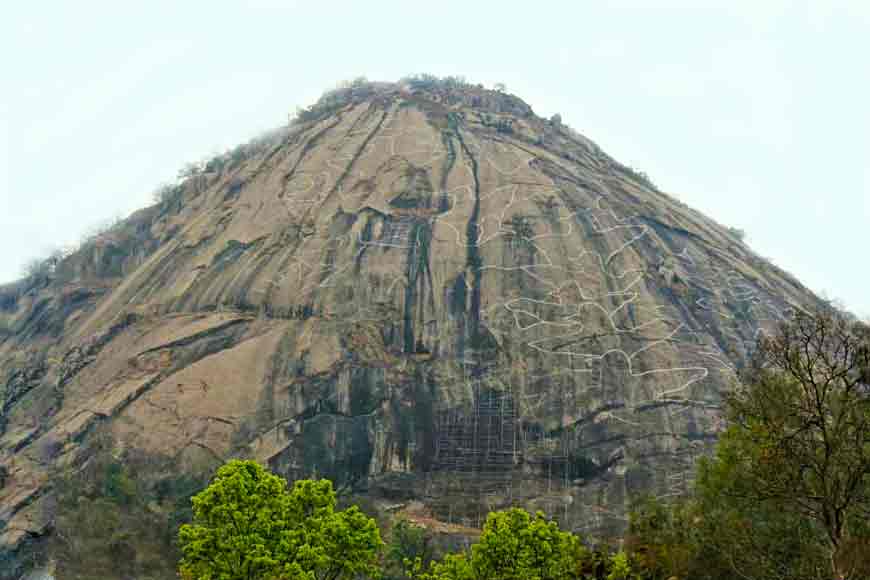 Every year Purulia is up in flames, especially in late Winter and the whole of Spring. But the red and orange hue witnessed are not flames of fire, but the grandeur of Palash and Shimul trees that abound this district of Bengal. The long winding village and forest paths strewn with leaves and heaps of red flowers, turn this land of Rarh Bengal into a true Rangamati haven. But there is another side of Purulia too, a rarely-visited spot, known as the Pakhi Pahar.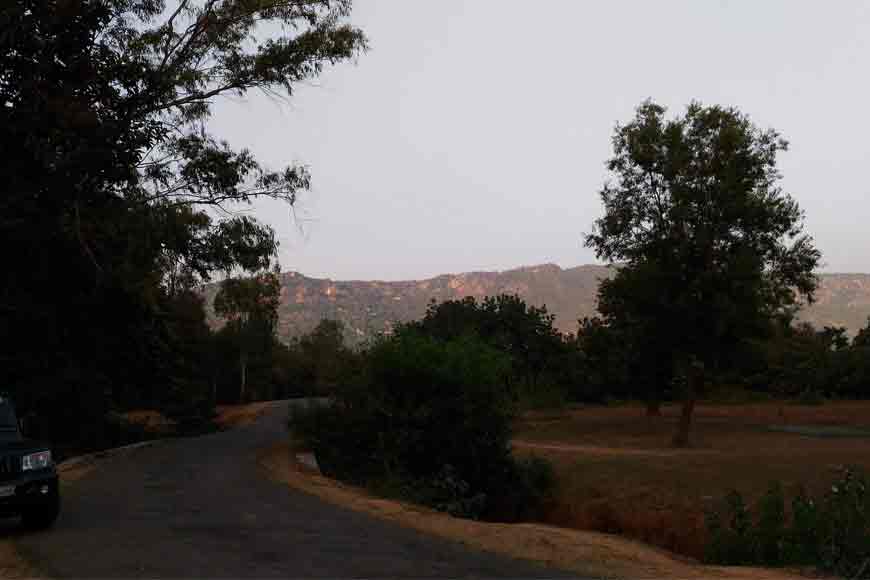 Do not get misled by the name however. This is not a place where migratory birds flock in winter, rather it is a unique hillock-bound land, where thousands of flying birds are engraved on rocks. Most tourists watch these hillocks from a distance, many do not even know how these bird engravings came up on these hills of Purulia. The history of the origin of these carvings is as fascinating as the artwork itself.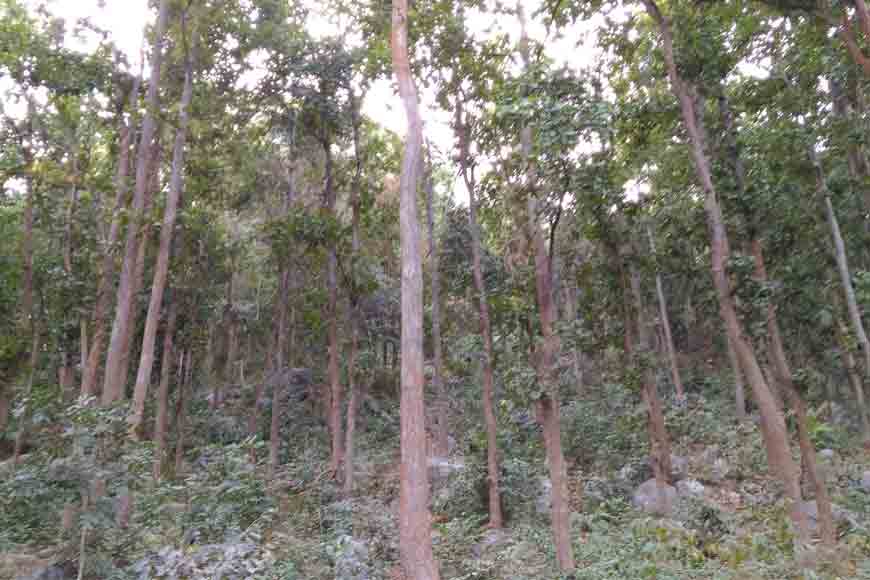 Artist Chitta De is the brain behind turning this area into an artists' paradise, with exquisite rock sculptures. Usually rock carvings are done inside an artist's studio and not directly where the rock lies. In this case however, the sculptor did an experimental work in the outdoors where the carvings are done on the rock at their respective location. Just like one did in the Ajanta caves centuries back. De also involved local tribals, in setting these spectacular carvings on the hillocks. He even taught around 40 tribal men how to execute the rock carvings and chose 24 from them who assisted him in turning Pakhi Pahar to its present form.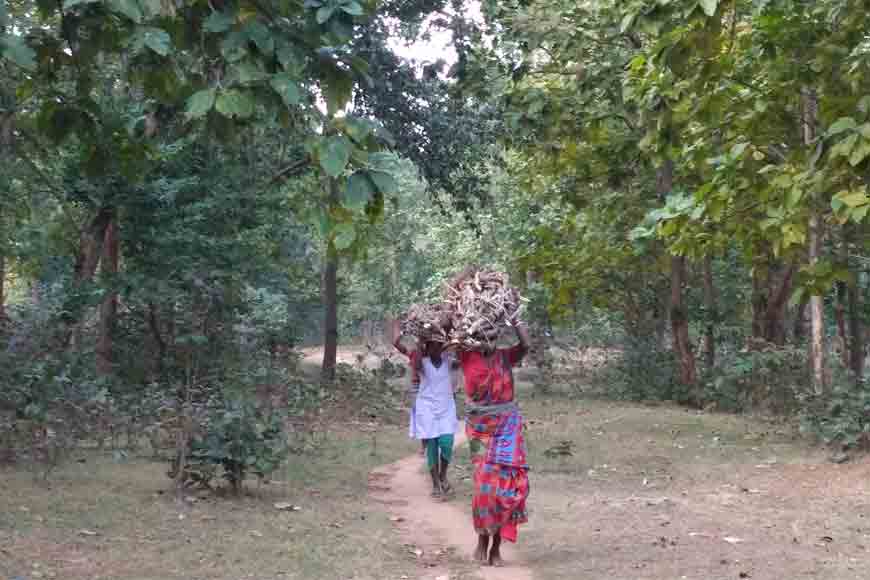 The group took many risks while on the project. Painting on a hillock is not a mean joke. At times they had to swing on ropes while enamel painting birds on rocks, with heavy tools for engraving, carried on their backs. Their relentless dedication to art, gave shape to 65 flying birds --- an outstanding piece of sculpture with birds of different shapes and sizes, from 55 ft to 120ft simulated as flying off the hills. Though the hillock that is around 800 ft high, was once known as Mura Buru, today it is popularly known as Pakhi Pahar.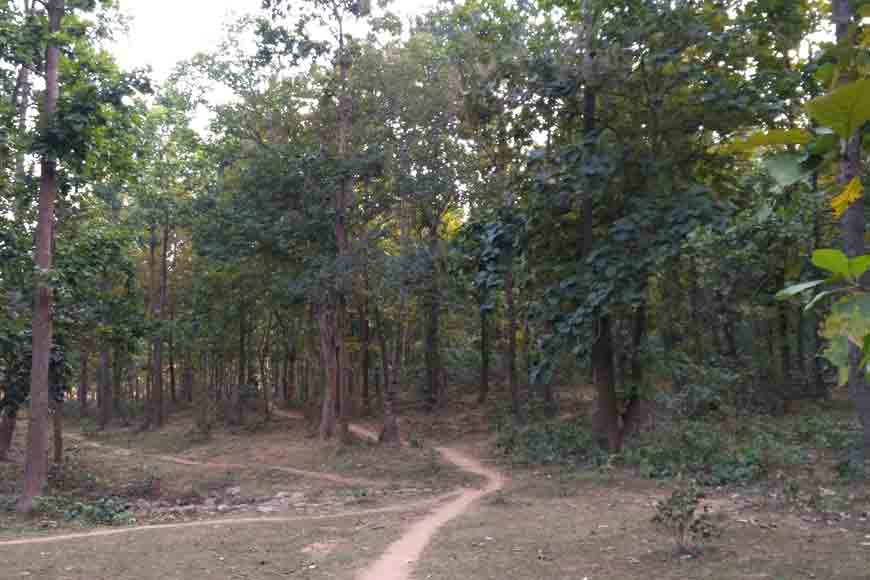 If you take any train to Purulia, you can also be witness to this wonderful hillock. It is just a drive away from Purulia station and indeed worth a visit.