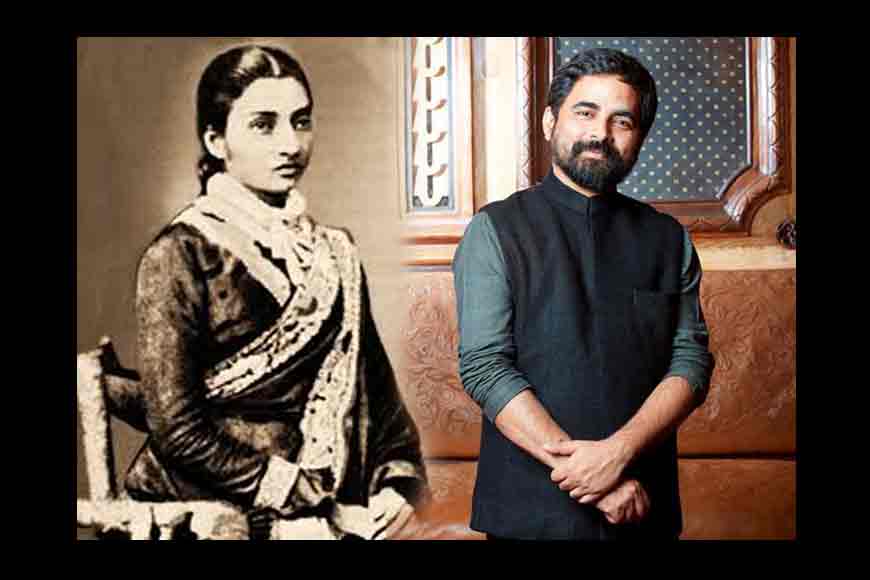 Dear Sabyasachi,
You have indeed raised a storm over morning cuppas across India, especially in Bengali households over your comment: It is a shame for those who do not know how to wear a saree. Frankly, many Bengali women of the present generation do not know how to wear a saree, and many do not even love wearing it, simply because it takes time and expertise to drape, posing a challenge to a working woman who is rushing to work. For some it is difficult to manage on a public transport, considering the gymnastics one needs to display, while boarding a public transport these days on any city street. So, though many of us wish to look sexy, in that sexiest dress of the world, the drape of nine yards, that you so meticulously adorn your models with, we at GB feel there is no shame in not knowing how to wear a saree. But, we would love to talk about the woman who taught Bengali women to wear the saree in a modern way. It was not you! It was someone from a well-known Bengali household who taught us the trick, and she did not go around criticising those who did not know how to wear a saree!
The modern way of draping a saree with the end of the drape thrown around the left shoulder in neat pleats was the result of Jnanadanandini's efforts. And who was she? Well, she was a woman of the Tagore household, far ahead of her times and thoroughly influenced by western culture. Jnanadanandini was the wife of Satyendranath Tagore, the first Indian to join the civil service and elder brother of Rabindranath Tagore.When Jnanadanandini spent two years in Mumbai with her husband and returned to Jorasanko wearing the sari Bombay style, she created a flutter in the Tagore household. The common Bengalis started calling her style of wearing a saree as saree style of the Tagore family. Jnanadanandini even advertised in the newspapers, to teach others to wear the sari the way she did. Many girls from aristocratic households, turned to her to learn the art of draping the nine yards.She also introduced the practice of wearing petticoats, chemises, blouses and jackets with saris.
Jnanadanandini's close friend Suniti Devi, the Maharani of Coochbehar, simplified the inherent awkwardness of the Bombay style by pinning a broach to keep the shoulder drape in place. She wore a small triangular piece of cloth on her head like a Spanish mantilla to give the sari a dash of western glamour. She and Jnanadanandini almost turned the saree into a fusion attire, long before you laid down your range. They probably knew women of other provinces where saree was not an ethnic dress would have trouble wearing it, if they wished to. After all, wearing a saree is no mean joke Sabyasachi! So never ever criticise a woman for not knowing to wear it. Every Bengali girl is not lucky enough to have a stream of facilitators who would help them wear a saree just like you have your models. So do not judge us!
Girl Gang of GB Team