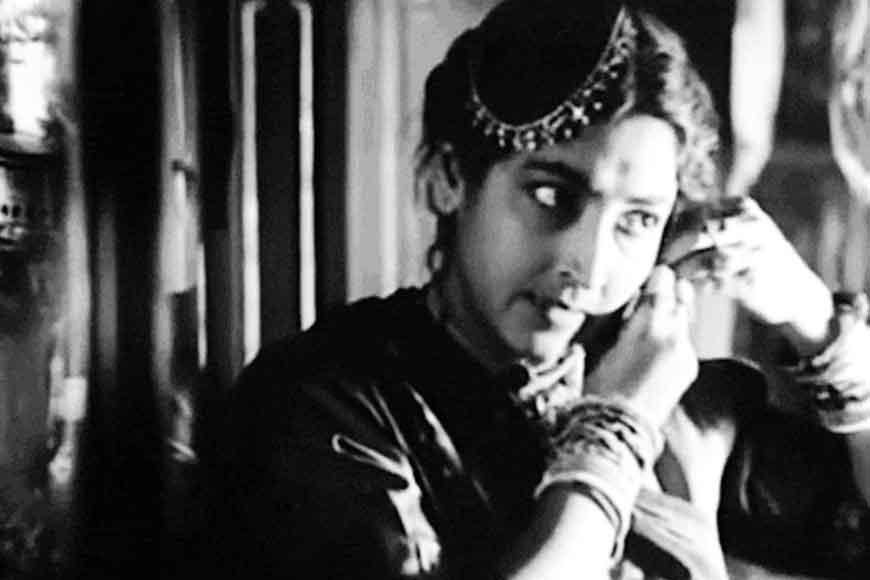 Remember the haunting charm of Monimalika in Satyajit Ray's Monihara? The actress of critically acclaimed Teen Kanya, who sang in a soulful voice reflecting her agony and universal distrust arising from her yearning for material possessions? Those eyes with the greed particularly for her beloved jewellery box made Kanika Majumdar's performance so outstanding and real that even after her death, her shadowy image walking into her husband, Phanibhushan's chamber sent a chill down our spines. Played with utmost perfection, Kanika Majumder had proved what a strong actress she was when it came to the portrayal of roles with a difference. The characterization and the execution was so strong that it still has an everlasting impression on the audience. That haunting, eerie feeling that remains even after the film is over!
Kanika Majumdar was not like one of those conventional actors known for her glitz, glamour and archaic mannerisms. She was a class apart. Her acting, expressions and body language pushed her far ahead of her times not conforming to stereotypical disciplines of acting. Everyone in the industry called her by the name 'Kunu.' Satyajit Ray was extremely choosy when it came to his actors as they had to do justice to the masterpieces he often made. No wonder he chose Kanika for his Monikamalika.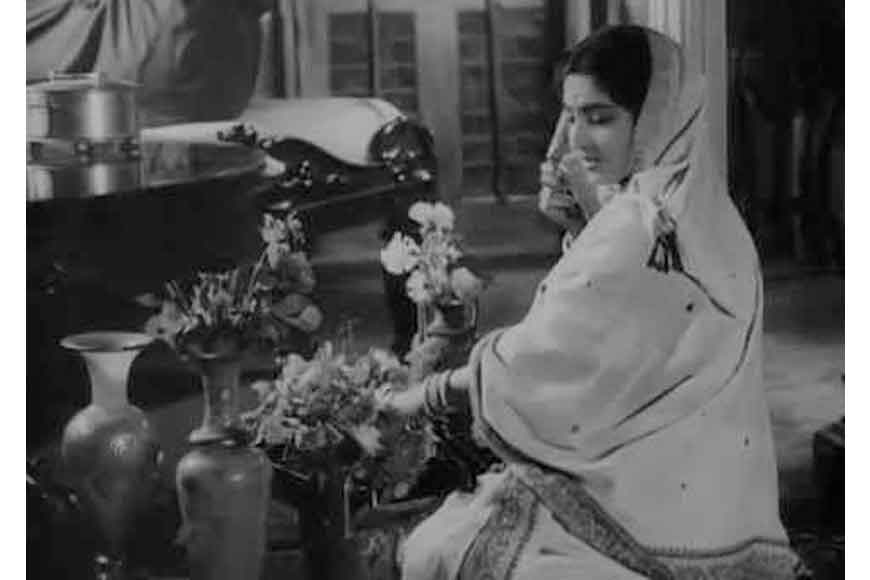 Kanika Majumdar in Teen Kanya
Majumdar belonged to an aristocratic family. She was enlightened, educated and had an enviable personality. She was born in a Bramho family in Myemenshingha in 1935. She was given the first offer for films by Nitin Basu. She worked in Punashcha of Mrinal Sen even before Teen Kanya. But her first film to release was Teen Kanya. Kanika Majumdar was equally impressive in Ray's Chiriyakhana. Later, she paired with stalwarts like Soumitra Chattopadhyay and Uttam Kumar. She is still remembered for her energetic role as an enthusiastic sister-in-law in Basanta Bilap, who encouraged the young men to perform every mischief they were upto. That was not the only film where she shared frames with Soumitra Chatterjee. She was also cast in Agun.
Some still remember her as an extremely photogenic face who was very particular about her make up. Kanika Majumdar has also been a part of various cult films with Uttam Kumar like Sonar Khancha, Har Mana Har, Duti Mon, Chader Kachhakachhi. She was a personal favourite of the Mahanayak. She was also a part of famous plays like Kari Die Kinlam and Begum Meri Biswas. Kanika Majumdar had also worked with Shambhu Mitra's radio play 'Raktakarabi.'
Though Kanika Majumdar was always seen in supporting roles, she made a mark with her unconventional beauty, distinct style of acting and a voice with a unique appeal. She was also adept in music, dance, painting and every other form of art. She was last seen 'Prithibir Shesh Station.' But what was the last station of her life? In her last few years, she had distanced herself from the world of celluloid and stayed in an old age. Her daughter lived abroad. Kanika Majumdar breathed her last on February 16 at the age of 84, leaving behind an irreplaceable void in the world of Bengali movies. The world was oblivious to her existence in the later years. Her silent existence without much ado, was also a sheer reflection of her class.