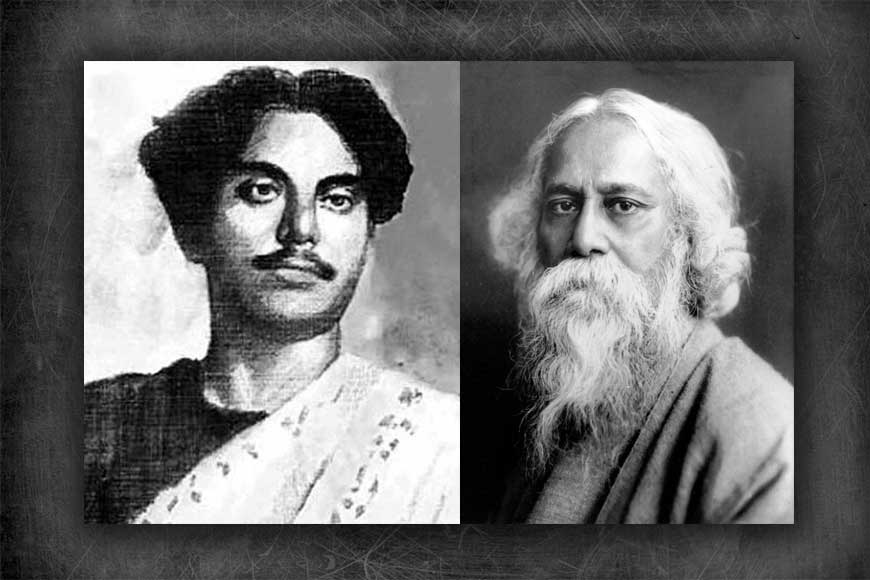 The plane where Tagore and Kazi Nazrul meet, leaves a world full of words. And that meeting happened at the Intercultural Poetry and Performance Library(IPPL)recently, where a scintillating combination of songs, prose and poetry was presented. The programme was co-ordinated by Sri Pankaj Saha, former Director of Doordarshan, Kolkata, and film-maker Sri Amalesh Dasgupta.
A spirited reading from Tagore's 'Russia'r Chithi' presented by two young scholars, Sangeeta Banerjee and Tathagata Banerjee was a great takeaway. Tagore had often discussed socio-economic conditions of farmers of Russia and drew parallels with India. Award winning documentary film-maker and producer, Mujibar Rahaman, while discussing 'Rabindra-Nazrul Tathyachitra: Deshe Bideshe,' traced his journey of inspiration and research into the works of the two legendary poets, and the numerous connections they shared. He reminisced how it had been pointed out to him by a Scottish admirer of his works that Nazrul reminded her of the Scottish bard Robert Burns. His documentary films have been included in the syllabi of both the University of Edinburgh and Edinburgh Napier University.
The narrative was carried forward by talented in-house performer Saptaparna Roy in 'Nazrul: Kabitay Jiban o Jiban e Kabita,' where she spoke on the autobiographical nature of Nazrul's poems and songs, before rendering one of them. The next segment, aptly titled 'Esho Jugantar'er Kabi,' featured songs and narration by in-house performers Dr. Sanghita Sanyal, Dr. Naina Dey, Dr. Sutapa Chaudhuri and Dr. Tania Chakravertty. Sri Pankaj Saha enriched the audience with his erudite anecdotes about Tagore and Nazrul. Referring to the current scenario of religious intolerance, he remembered how both Tagore and Nazrul had spoken out against religious and communal fanaticism. Many members of the audience were left misty-eyed to hear how Tagore had urged Nazrul in an undelivered telegram, 'Give up hunger strike, the literary world needs you' or how a grieving Nazrul had composed the song 'Robi-haara' after Tagore's demise.
Intercultural Poetry and Performance Library, Kolkata draws on the model of The Scottish Poetry Library in Edinburgh, Scotland. Conceptualized as a unique national resource centre of recognized excellence for poetry, IPPL boasts of a pan Indian outlook and aspires to build a worldwide audience for Indian poetry, and an audience for international poetry in India.