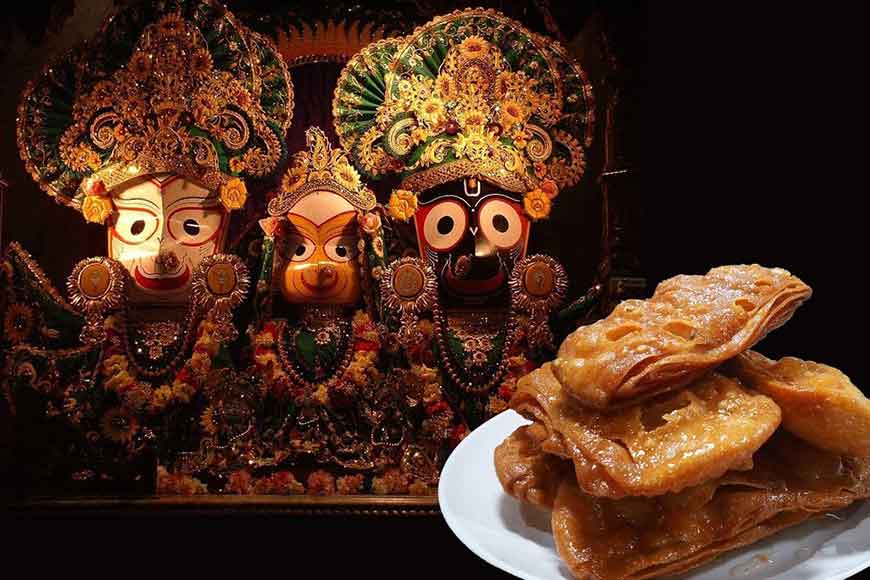 Lord Jagannath is said to have a big appetite. Hence, he is always offered a sumptuous bhog and he is known as Bhoga Khaiya – one who eats a lot of bhoga. Every day, Lord Jagannatha honours 56 different items of bhoga at his temple in Puri. This prasada is then brought to Anand Bazar, literally meaning the 'marketplace of bliss.' Here devotees can buy this maha-prasada and avail of the Lord's mercy. Anyone who has been to this place can never forget the sight of different eatables of varied tastes available in such huge quantities.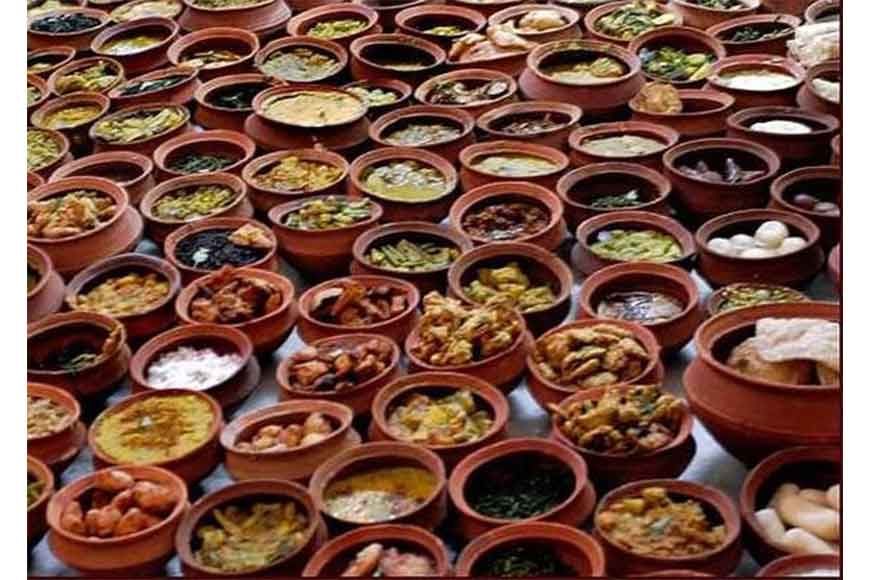 There is a tale that says Bhakra Dasia, who belonged to a low caste family was not allowed to enter Lord Jagannatha's temple. One day, driven by love, Dasia purchased one coconut to offer to Lord Jagannatha. But he had an intense desire to offer it to the Lord with his own hands. He pleaded with the priest near the gate to allow him inside, but faced denial because of his low caste. After heavy chastisement from the pujari for this unheard wish, Dasia became morose and started praying intensely to the Lord, "I will stand right here, waiting for the rest of my life till I get to offer this coconut to you with my own hands." Suddenly, the coconut flew in the air and landed inside the temple, straight at the lotus feet of Lord Jagannatha. Lord Jagannatha was hungry for the pure love of Bhakra Dasia and by reciprocating, showed that the sincerity of the heart is not dependent on external features like caste and birth.
Lord Jagannatha is truly a foodie who is also referred to as the Eating God. During Ratha Yatra at ISKCON, Mayapur, a Mahaprasad is offered to the Lord. A plethora of Indian delicacies like pakoda, sabdzi, dal, rasamalai are offered as mahaprasad. Jagannath is the lord of the entire universe. Therefore, he is not only open to Indian delicacies. He loves devouring dishes from every corner of the world. Pizza, pasta, fried noodles, lasagna are among the Mahaprasad.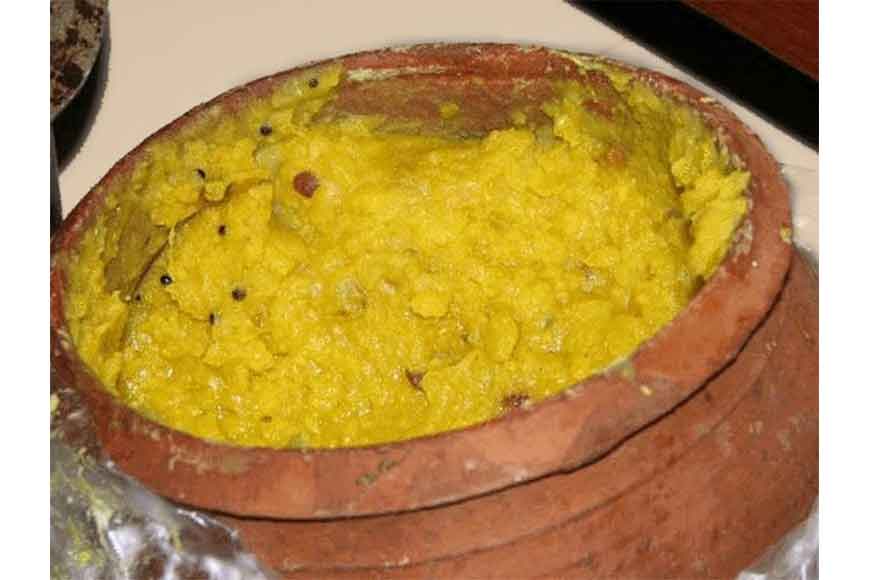 Italian devotees offer pizza, pasta while American devotees offer fruit cakes and pastries. According to the scriptures, Jagannath's Mahaprasad is so pure that whoever takes part is sanctified and bestowed with the boon of liberation. Devotees leave no stone unturned to prepare the huge variety of lip-smacking platters for the lord. The deities are served food around six times a day-4 a.m., 8 a.m., 12 noon (Raj Bhog), 4 p.m., 7.45 p.m. and 8.30 p.m. (Sayan bhog or food before sleep). The morning food offerings comprise of masala puffed rice, poori, popular sweets like barfi, sandesh, rasamalai, halwa and a variety of juices. The Raj Bhog has Chappan Bhog including five types of lentils or dal, seven to eight varieties of rice, 24 kinds of sabzi, seven to eight types of pakodas. It is said that that the lord has an insatiable sweet tooth. Therefore, special care is taken to prepare sweets for the lord like Rasogolla, Gulabjamun, pati sapta, laddu, peethas, milk cake and sweet rice. Custard and coconut cakes are also served during the evening. Kheer is served as the night offering. All the offerings to the lord are prepared with a lot of care by the devotees. Best quality spices, butter, oil and ghee are used and strict standards of hygiene are maintained.