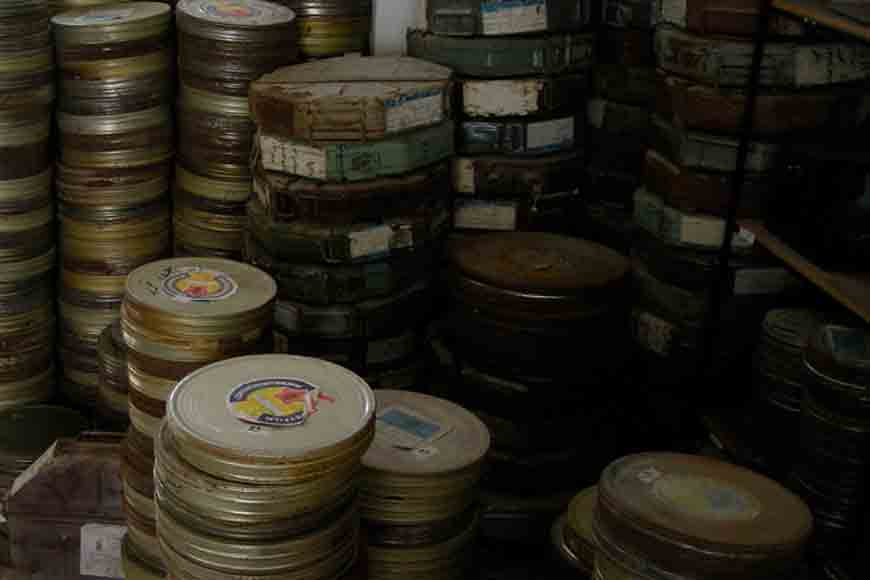 The West Bengal government has decided to auction 900 kgs of old, damaged celluloid film reels which include fragmented monochrome prints of films and documentaries as well as colour celluloid film reels. According to government officials, these reels are damaged and there is no way to restore anything from the dated, damaged reels which have been lying in the store rooms of the Film Centenary Museum in Tollygunge.
In the 1970s and 1980s, Kolkata received a large number of documentary and feature film reel from abroad as gifts. These have been damaged. The list of lost film reels include a number of Bengali and regional feature film reels. Incidentally, during this period, the state government had produced a number of feature films and the prints of these films are in a shambles. A state-funded film lab for processing colour films was also set up during that time. Many feature films were processed in the lab but they never saw the light of day. Rolls of processed celluloid films rot in the musty rooms.
This makes one wonder why the authorities didn't take adequate steps to preserve the reels, especially when vintage films have great value for researchers and film study students. Officials explain the films were old and destroyed due to wear and tear. System of preserving film reels was not as advanced as we see these days hence weathering had left its mark on celluloid film rolls. Recently the government has taken the initiative to preserve vintage film reels in air conditioned vaults. Work is in progress to digitize films.
Work on the state government's proposed six-storey film centenary museum in Kolkata is already underway. A two-storey building for film studies that existed on the Radha Studio campus on Deshpran Sashmal Road at Tollygunge is now being dismantled for the construction of the film centenary museum.
The museum project, meant to mark 100 years of Indian cinema and the "golden age" of Bengali cinema, will maintain a record of films released down the ages. The proposed 'Cinema Centenary Campus', as it has been christened, will have a built-up space of 60,000 square feet. It will be equipped with state-of-the-art galleries and lighting systems. The state information and culture department is preparing a list of films to be acquired for the project. Another list of restored films, which will be transferred into negatives, is also being chalked out.