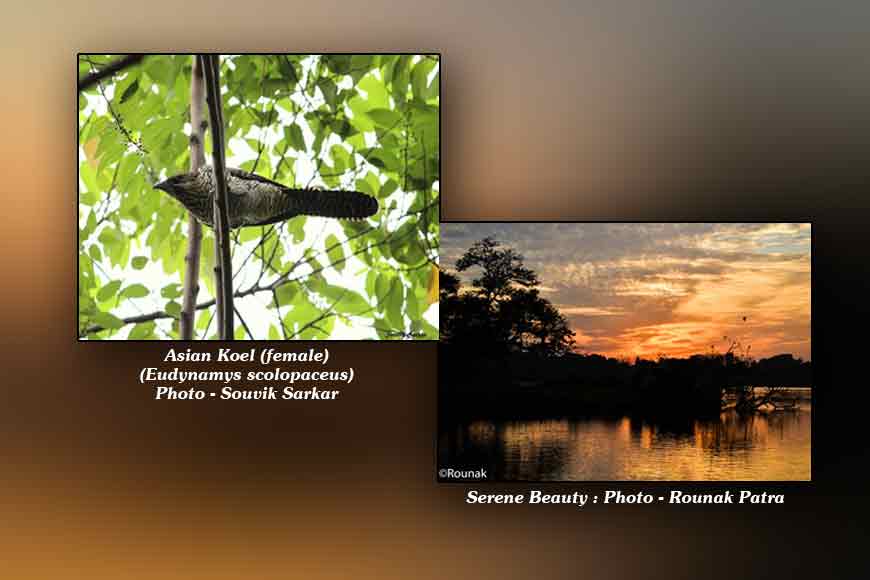 Diptarka Ghosh is a nature enthusiast and a Zoology research scholar with Zoological Survey of India
"O what can ail thee, knight-at-arms,
Alone and palely loitering?
The sedge has wither'd from the lake,
And no birds sing…"
La Belle sans Merci (John Keats)
The Lake indeed is a birder's paradise and attracts myriad hues of migratory and native species of birds. However, the administration's efforts to beautify the long-neglected Rabindra Sarobar, islets and shores have at times disrupted the solitude of the area leading to disturbance to hundreds of birds that flock to the lake and reproduce in large numbers. At least 107 species of resident and migratory birds are sighted in Rabindra Sarobar Lake. The reason behind the choice of birds for visiting this lake, surrounded by skyscrapers is unknown but nevertheless, the Lake and its islands are home to several varieties of migratory birds every winter.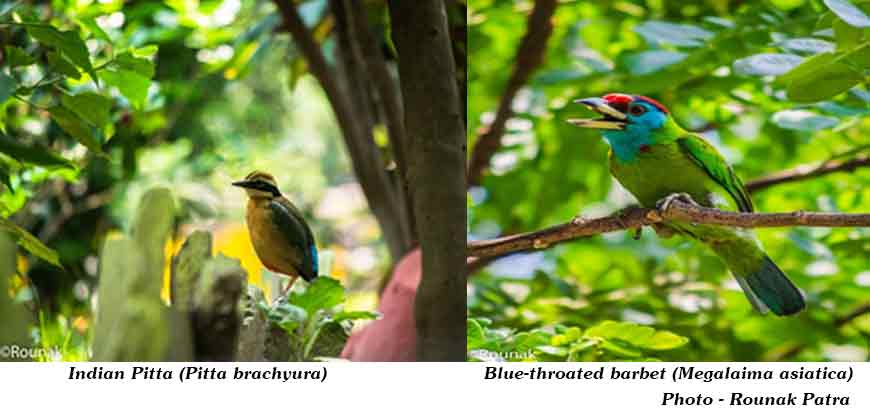 Crow-billed Drongo, flycatchers, warblers are among the winter birds that flock to the lake. The migratory bird list (as per different reports) includes – cotton pygmy goose (found in India, Pakistan and Bangladesh), large-billed leaf warbler (breeds in Central China and Himalayas), Tickell's leaf warbler (found in many parts of Asia), black-headed cuckoo shrike (parts of India and South-East Asia), Asian Subtail, and different varieties of flycatchers. The islands in the lake are home to several birds like the Painted Storks and the peace - loving cormorants. The Trans-Himalayan migrants that have been spotted at Sarobar are Taiga Flycathcher and Blyth's reed warbler. Apart from the migratory birds, the common birds which are found in the Lake include: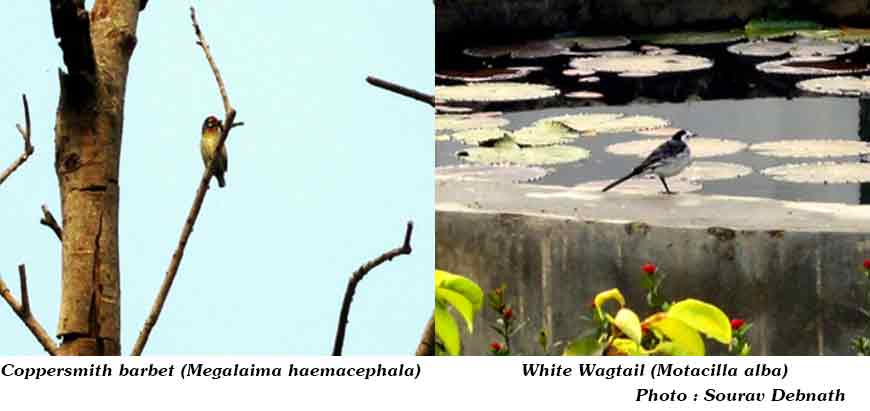 Eurasian Golden Oriole, Blue-throated Barbet, Coppersmith Barbet, Oriental Magpie Robin, Black Drongo, White-cattle Egrets, Pond Herons, Rose-ringed Parakeets, Pied Starling, Asian Koel, Indian Pitta, House Sparrow, Jungle Myna, Rufous treepie, Red vented Bulbul and many more.
Birds are considered excellent bio-indicators of the effects that urbanization has on the ecosystem. Besides, birds are also identified as indicators of aquatic and terrestrial habitat quality and the study of the avifaunal diversity of a region is very important to assess the impacts of environmental change on its biodiversity resources. Apart from the avifaunal diversity, Rabindra Sarobar is also home to an amazing diversity of invertebrates – mainly insects. Insects belonging to orders- Hemiptera (Bugs), Coleoptera (Beetles), Lepidoptera (Butterflies) and Hymenoptera (Ants) have been recorded in many studies. The Lake is also rich in Vertebrate faunal diversity including - many varieties of Pisces (fishes), Amphibians, Reptiles and Mammals (Five-Striped Palm Squirrel, Common Palm Civet and Indian Grey Mongoose).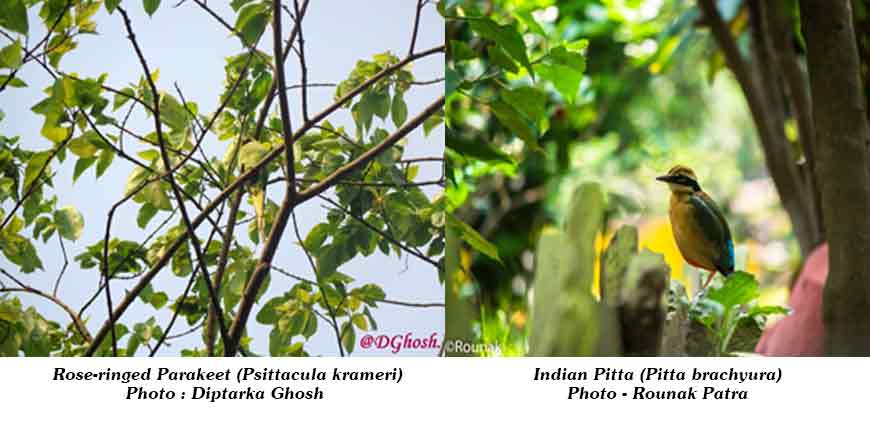 Thus, it is clearly evident from the above data, that the Rabindra Sarobar Lake is inhabited by diversified floral and faunal components and is a biodiversity-rich area in the concrete jungle of Kolkata.