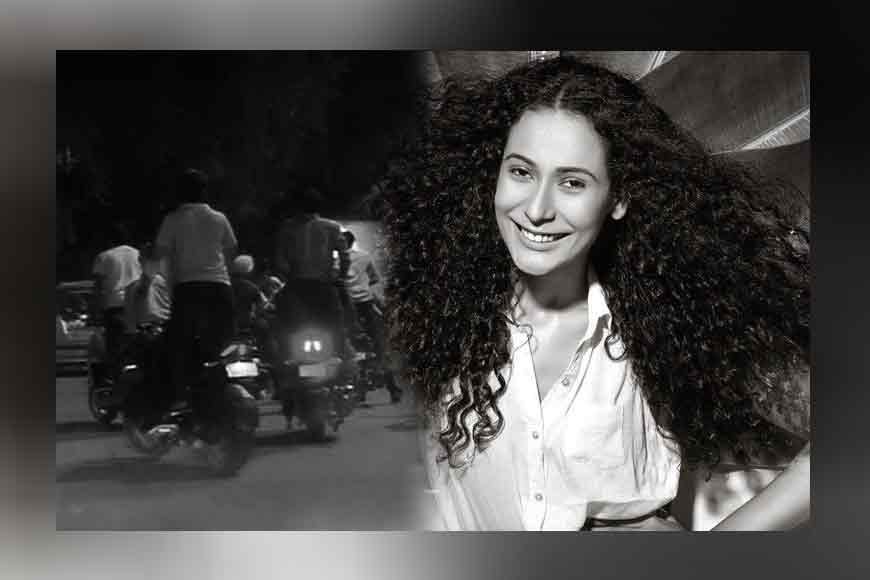 Vroommmmm… often you might have heard these thundering roaring bikes racing with each other on flyovers and streets of Kolkata past midnight. If you are within the confines of your cozy bedroom, you are just awakened by the noise, if you are on the streets you stand a chance to be chased and even heckled. Unfortunately, most of these bike gangs that are terrorizing Kolkata's streets are formed by unemployed Muslim youths, who flout all rules including not wearing helmets!
After the incident of model Ushoshi Sengupta being heckled by one such gang on the streets of Kolkata around 11.30pm at night, prominent Muslims of Kolkata have urged Hon'ble Chief Minister Mamata Banerjee to take strict action against these bike gangs and to the Muslim youths who have been arrested in this case. The educated Muslims of Kolkata from all walks of life realise that these rogue youths are bringing a bad name to the entire community and there is a growing resentment against them as mostly they evade punishment.
They have also urged the state government to engage these youths through workshops on gender sensitization, civic consciousness and law compliance. The harrowing experience of Ushoshi in her own city that was always considered to be safe for women compared to any other Indian city, has sent shudders. There are many professions where women have to return home late and with these bike gangs literally assaulting app cap drivers and moving in teams are indeed a new menace to the city. They need to be stopped!