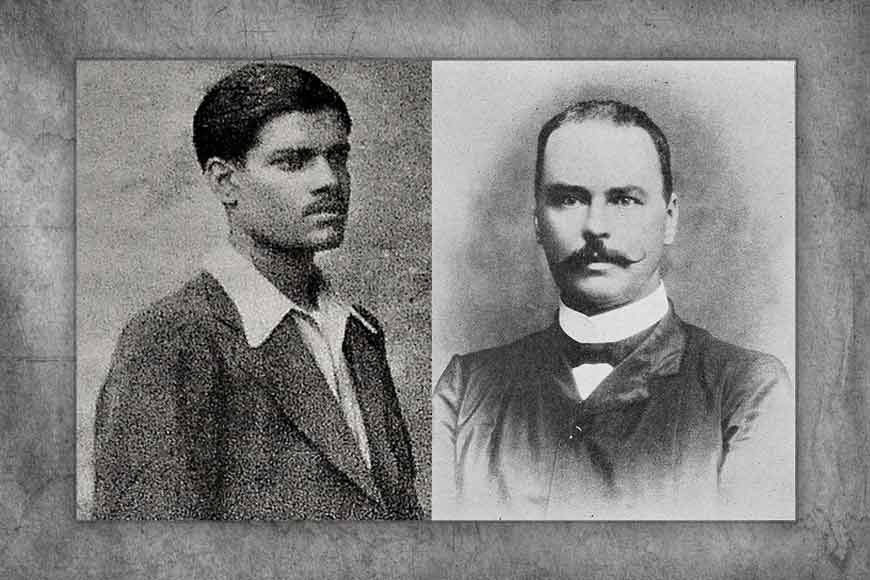 It's true that some of the very best ideas in human history were imagined by visionaries and it is often their giant stature that overshadows everything and everyone around them. Take for instance, the case of Dr Ronald Ross, the British physician who received the Nobel Prize for Physiology/ Medicine in 1902 for his work on the transmission of malaria, becoming the first British Nobel Laureate, and the first born outside Europe to receive the award.
Dr Ross was busy researching on malaria. He built a bungalow at Mahanad and shifted his laboratory to the new hamlet from Calcutta Presidency General Hospital. It was a tough decision and he needed an assistant to help him pursue his research. He decided to appoint an efficient and reliable assistant and so spread the word around. Many prospective candidates applied but none could impress Ross until a young bright student came and the doctor was floored by the youth's wisdom, confidence, enthusiasm and flawless command over English. Ross hired him instantly in 1898. The young man was Kishori Mohan Bandyopadhyay, the unsung 'native' hero whose achievements were not recognized in colonial India.
Bandyopadhyay was a man of many abilities --- a scientist, social worker and freedom fighter. He was a science graduate from Presidency College. Ross was impressed to notice his popularity among local villagers. The reason behind this was Bandyopadhyay's lineage -- his grandfather was a renowned practitioner of Ayurveda medicines who had inculcated a curiosity and love for naturopathy in his grandson as well. Kishori Mohan travelled to different villages, convinced malaria patients to accompany him to Ross's lab. The latter used the blood samples to pursue his research. This was indeed a boon for Ross.
Ross finally succeeded in demonstrating the life-cycle of the malarial parasites in mosquitoes and he went on to prove the role of Anopheles mosquitoes in the transmission of malarial parasites in humans. As a recognition of his discovery, Ross was honoured with the Nobel Prize in 1902.
Even though Ross was the sole recipient of the Nobel Prize, he was by far not the only one who hypothesized that mosquitoes transmit malaria. The importance of his Indian research assistant Kishori Mohan is acknowledged by many. The fact that he was not a co-recipient of the prize, but merely received a Gold Medal, is seen by many as an effect of colonial rule.
After Ross received the Nobel Prize, to honour the contribution of Kishori Mohan, Upendranath Brahmachari, Acharya Jagadish Chandra Bose, Brajendra Nath Seal, Sivanath Sastri, Surendranath Banerjee and Acharya Prafulla Chandra Ray requested Lord Curzon to give recognition to Bandhyopadhyay. Lord Curzon saw to it that he was given King Edward VII's Gold Medal in 1903 during the Delhi Durbar by the Duke of Connaught.
After receiving this medal, he made social campaigns in villages for eradication of malaria. With his friend and the country's first roaming photo artist, Lakshminarayan Roychowdhury, he made public slide shows to educate villagers about malaria and anopheles mosquito.
Bandyopadhyay, had a sensitive soul and after witnessing the misery of his countrymen, he along with his friends, founded The Panihati Cooperative Bank in 1927. The bank is still operational. It is a matter of great shame that we erased the contribution of a multi-faceted talent from our collective consciousness. This apathy was not what he deserved.