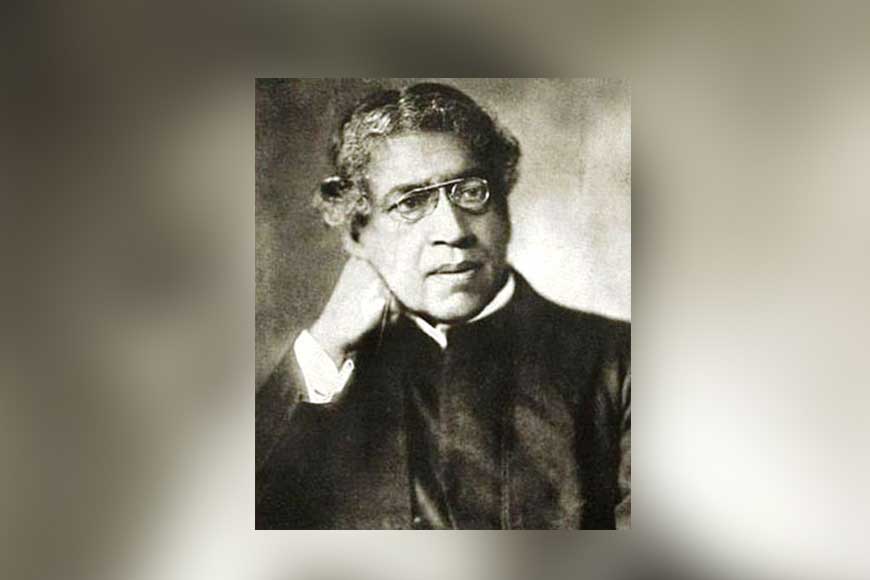 Indian physicist and physiologist Sir Jagadish Chandra Bose have hardly ever got his due recognition. May be, because he was born in British India, his scientific achievements that could have fetched any European a Nobel Prize, was played down. However, this stalwart who wanted science to be a part of daily life and spread it among the entire world for its good, instead of patenting his inventions, might get a recognition on a 50-pound note of England.
The Bank of England launched a search for the face to feature on their new 50-pound note to go into print from 2020. Jagadish Bose was revealed as one of their choice. Bose, who was born in Bengal during the British Raj in 1858, is credited with proving that animals and plants share much in common and with the help of his invented instrument called the Crescograph, he could detect minute responses in plants and how they too feel pain and care.
Bose has been nominated for this alongside one of the world's best-known physicists, Stephen Hawking. Bose attended the University of Cambridge, studying natural sciences after graduating with a physics degree from Calcutta University. He returned to India in 1884 after completing his BSc degree from Cambridge University and was appointed Professor of Physical Science at Presidency College in Kolkata. In 1917, Bose left his professorship and established the Bose Institute at Kolkata, which was initially devoted principally to the study of plants. Others in the list of faces include former British Prime Minister Margaret Thatcher, who qualified as a nominee within the bank's specified criteria because of her work as a chemist before her career in politics. There are computing pioneers Alan Turing and Ada Lovelace, telephone inventor Alexander Graham Bell, astronomer Patrick Moore, penicillin discoverer Alexander Fleming, father of modern epidemiology John Snow, naturalist and zookeeper Gerald Durrell, and fossil pioneer Mary Anning.
The Bank of England had revealed a few months ago that nominations for the new note can include anyone who worked in any field of science including astronomy, biology, bio-technology, chemistry, engineering, mathematics, medical research, physics, technology or zoology. Until the criteria was unveiled, a campaign had been building up in favour of British Indian World War II spy Noor Inayat Khan to feature on the new currency.
An online petition in favour of Khan attracted thousands of signatures, calling for the descendant of Tipu Sultan and daughter of Indian Sufi saint Hazrat Inayat Khan to be considered as the first ethnic minority British woman to be honoured on the currency.
The 50-pound note will be the final redesigned note to go into circulation, after notes in the denomination of five and 10 have already been reissued in polymer. The new 20-pound polymer note will go into circulation from 2020, when the 50-pound is set to go into print to be circulated at a later date.