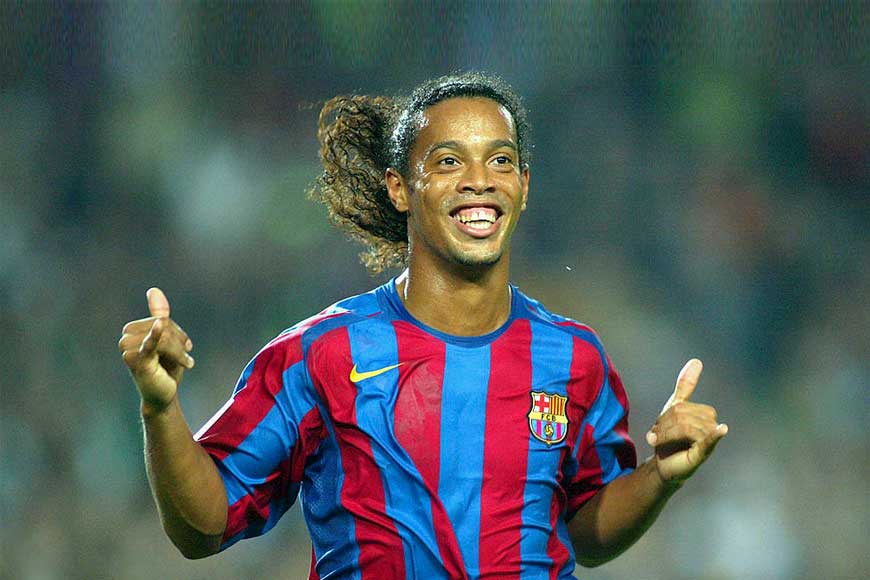 Bengal is obsessed with football and Kolkata is crazy about the sport. The love for football knows no boundaries in Kolkata. Apart from the fanatical following enjoyed by archrivals East Bengal and Mohun Bagan, Kolkata lives and breathes football, and teams across the world are supported fervently in this City of Joy. Soccer stars from Pele to Maradona to Lionel Messi have all graced the city with their august presence. And now, Brazilian football star Ronaldinho's name will soon be added to this list of the greats who have set foot in the city.
For the past one year, city-based sports promoter, Satadru Dutta had been trying to rope in the renowned footballer to sign a contract and schedule his visit to the country's mecca of football. If everything goes well, 2020 can be the harbinger of some whooping news for football fans in the city. Dutta had been at it for an entire year but his initial efforts were thawed because the Brazil's Supreme Court had imposed a ban on the former Barcelona attacker from leaving the country after he failed to pay a fine resulting from a 2015 court case. Recently, the court upheld its previous decision that paved his way to travel outside his country.
The two-time recipient of the FIFA World Player of the Year Award and a World Cup winner with Brazil in 2002, Ronaldinho came to India for the first time in 2016 as a marquee player for Goa 5s in the Luis Figo co-owned Premier Futsal. It was during his visit to the country that he had heard about Kolkata and how the city is crazy about football. This made Dutta's job a lot easier to convince the midfielder to visit the city.
Ronaldinho retired from professional football in 2015. In 2018, he signed his contract with Dutta according to which, he will come to Kolkata within the next two years. If everything goes well, 2020 can usher in a new chapter in Kolkata's colorful football story. The city will be the next port of call for the Brazilian superstar who was once part of the champion team winning the Copa America and Confederation Cup for Brazil. He scored 34 goals for his country in 97 matches and 70 goals in 145 matches for Barcelona FC. But these are mere numbers and statistics which are inadequate to describe an all-rounder football genius like Ronaldinho.