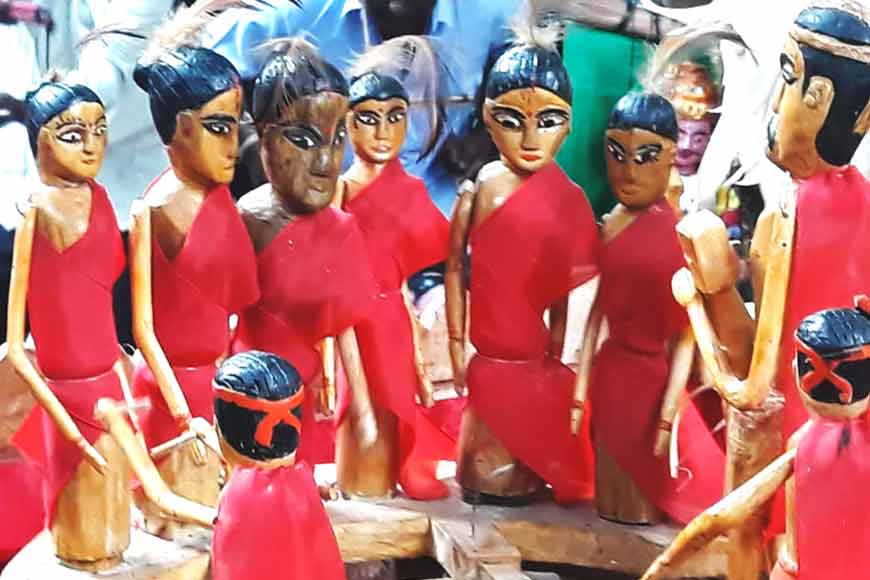 There was a time when puppetry held a pivotal role in traditional entertainment of Bengal. No fair was complete without puppet shows. Puppeteers were roving minstrels who went from place to place to entertain the masses by performing mythological stories, historical romances and so on through their puppets. During its heyday, puppetry shows by Santhal artistes were very popular and they were invited to various social events to perform. But times have been cruel to them and now both the art and the performers are on the verge of extinction.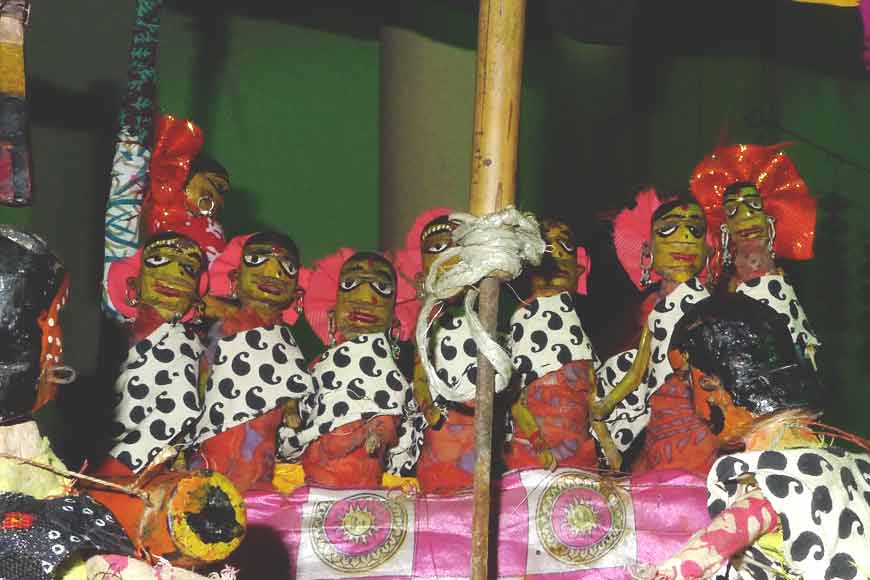 A picture of decadence permeates the ancient art form. Take for example the Kankalitola gram panchayat close to Bolepur in Birbhum. Majority of the villagers here are aborigines and belong to the ancient Santhal tribe. There are villages where Santhali doll makers still strive to keep their art alive. They carve exquisite wooden dolls, but buyers have dwindled over the ages. Their craft has remained unappreciated because of lack of publicity and awareness.
Puppetry is a form of theatre or performance that involves the manipulation of puppets. Indian Puppetry is an ancient art form that originated around 4,000 years ago. There is evidence of puppetry in Indus valley civilization. The Ashokan edicts also describes about puppetry. Like traditional theatre, themes for puppet theatre are mostly based on epics and legends. Before the advent of modern gadgets and gizmos including television, video games and mobile games, puppetry was a very popular form of entertainment for the masses.
Traditionally, puppetry dolls are an integral part of the Santhali culture and are known as Chadar Badar, an ancient form of puppetry that tells stories of the Santhal way of life and the tribe's migration. According to the practitioners of this art, in the past, when the Santhal subjects visited their landlords (Zamindars) on the day of Dashami during Durga Puja, it was customary for them to stage an elaborate Chadar Badar show before a large gathering. They would be awarded magnanimously in both cash and kind, including crops and food items. But gone are those glorious days and now the art is fading due to lack of patronage.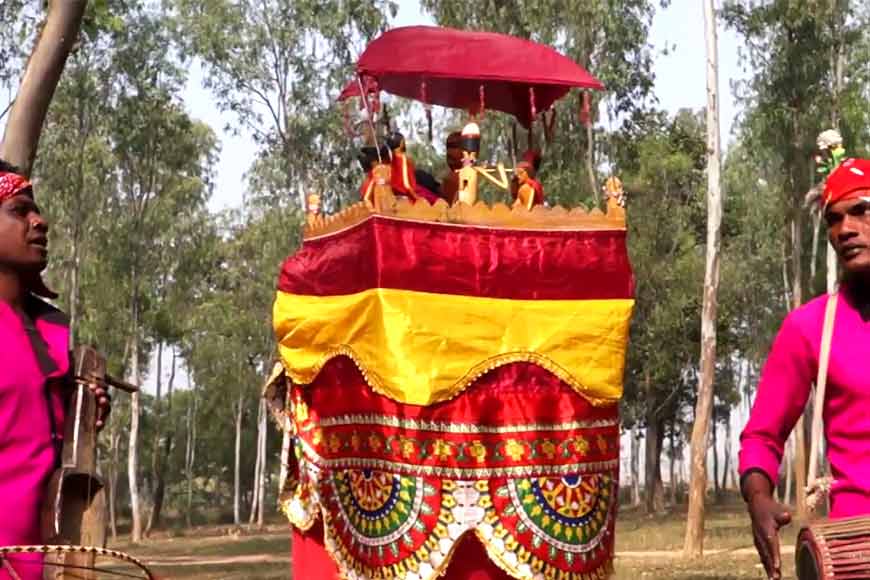 However, Connoisseurs of art from Bengal, Bihar and Jharkhand often drop in to buy the Chadar Badar dolls. There are troupes still that perform the Chadar Badar puppet shows. Lead performers like Matal Murmu's presentation was a craze among masses once upon a time. These artisans also make traditional Santhali musical instruments like the 'Banam.'
Hope the West Bengal government will take up their cause and encourage the educated Santhali youth who have distanced themselves from the traditional art form to keep their art alive. Artisans like Som Murmu and Sukul Mardi cannot find any successor to hold the baton after them, pushing this rich traditional art form to perish and vanish permanent
Story Tag:
Chadar Badar, Santhal Culture, Santhali Dolls, Dolls of Bengal