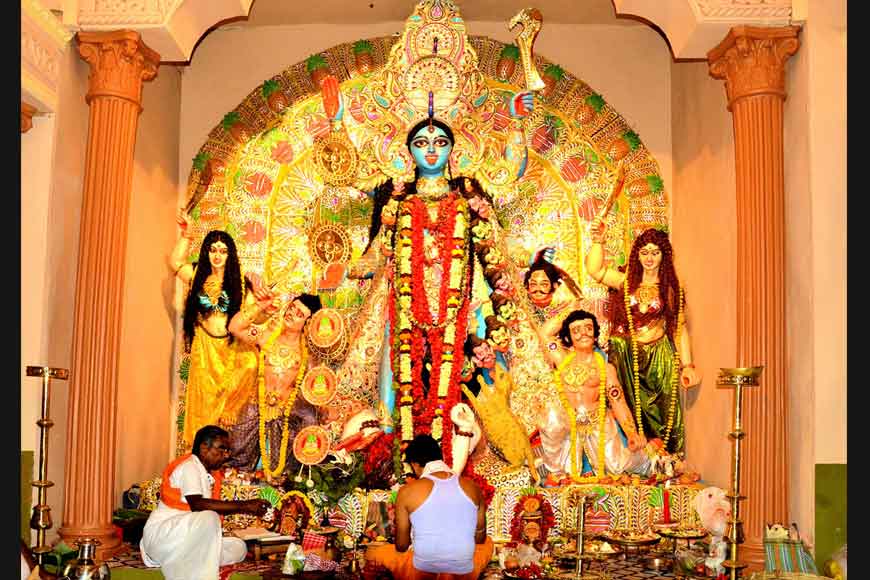 Cyclones and depressions seem to have grown so fond of West Bengal, that they are in no hurry to leave the state. DurgaPuja festivities this year have already been dampened by incessant rainfall and stormy weather. Kolkata was severely affected by the volatile weather, receiving rain upto 124.4 mm. In rural areas,large tracts were flooded andextensive damages were caused to both crops and livestock.In fact, many of the villages and highways are still submerged and people have been forced to take refuge in school buildings, make-shift camps and by the side of railway tracks.
To add to the woes, officialsof the India Meteorological Department (IMD) have observed fresh low-pressure area building up in the Bay of Bengal recently. They have warned this might intensify into depression,leading to heavy rainfall in the next two-three days, that has every possibility of continuing during Kali Puja and Diwali celebrationsin Bengal.
According to Mausam Bhavan, fresh cyclonic circulation has been brewing in east-central Bay of Bengal and adjoining Andaman Sea for the last 24 hours. Further, the cloud configuration and atmospheric conditions are indicating that the circulation may get more marked in the next few days, just before Diwali. Met officials are keenly observing the direction of the winds because its movement will determine the weather conditions in the area.
As of now, Mausam Bhavanofficials predicted from the wind circulation,the cyclone is initially expected to hit the coastal areas of Odisha and Andhra Pradesh. This is the general trend in October. Although officially monsoon retreats from West Bengal in the second week of October, but the last five years'statistics show that monsoon is followed by aseriesof cyclones like the super-cyclone of 1999 or the more recent ones including Phailin and Hudhud and they had all hit land in October-November.
If the depression sets in and cyclonic weather hits the coastal areas of Odisha from the northern part, then Digha and other coastal areas of West Bengal will be majorly affected but if it changes track and enters from the southern part, then it is unlikely that West Bengal will be affected. Will then Kolkata have a wet Kali Puja?