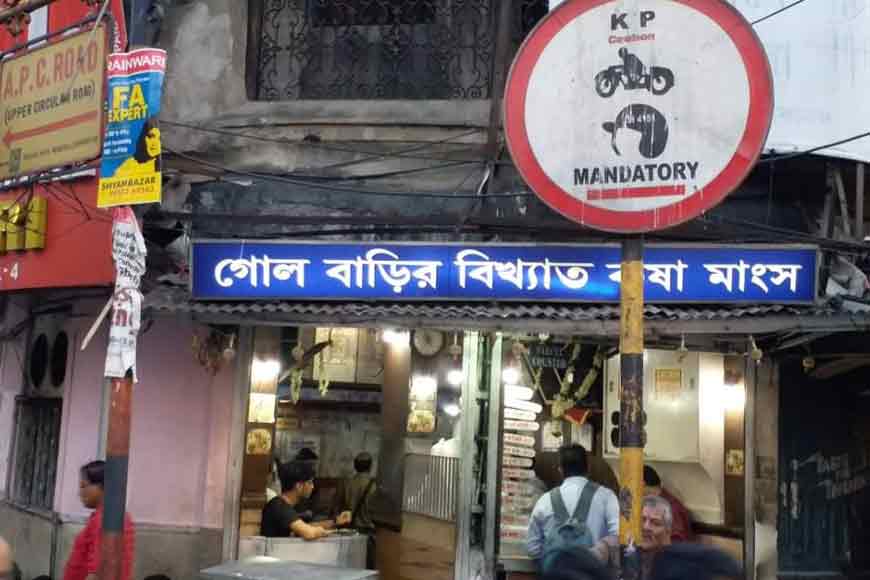 If the five-point crossing of Shyambazar is a vintage locale of Kolkata, then Golbarir Kosha Mangsho at a joint close by is nostalgia for most Bengalis who live across the globe and make it a ritual to taste that greasy dish at least once a year! In an age when red meat is a perfect no-no for most of us, Golbari still does brisk business. For it is an icon, for almost a century now, and is synonymous to Bengal's Kosha Mangsho served with a special non-greasy paratha.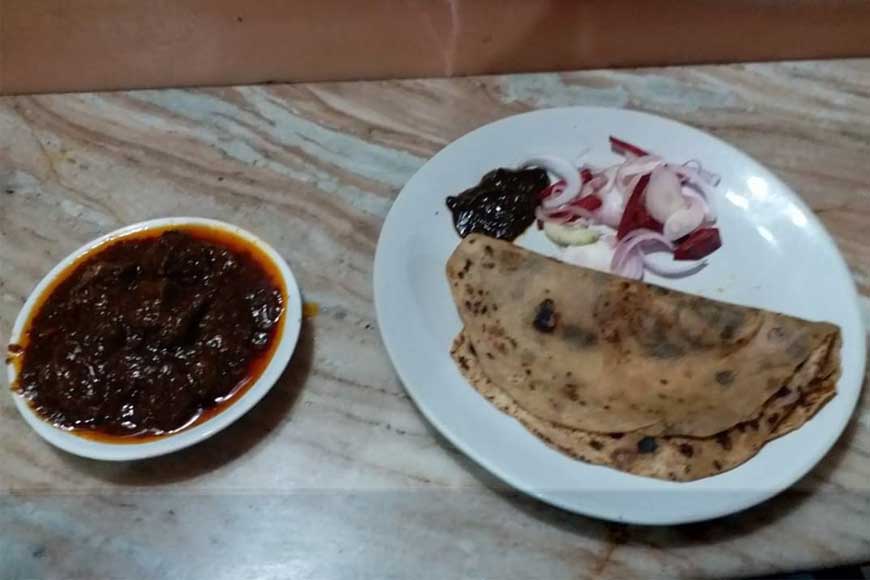 Yes, the mutton looks sinful, with oil dripping down the plates, but its heavenly in taste. Complementary to that is the paratha which isn't oily but super soft. What is even more interesting is that Golbari is owned by a Punjabi, and not a Bengali. The shop opened by Ratan Arora is now taken over by his son, Kishen Arora. Incidentally, Golbari restaurant got its name from the semi-circular facade of the building. The restaurant has no modern décor, every inch is oily, interiors produce an aroma that is however, soul stirring for any gourmet expert. A strong smell of yummy meat being cooked always on a slow flame greets you.
Golbari also serves cutlets, chops and chicken items other than its signature Kosha Mangsho. The rich, dark-brown kosha mangsho and a small serving of imli (tamarind) chutney served with onion salad will definitely make a day.