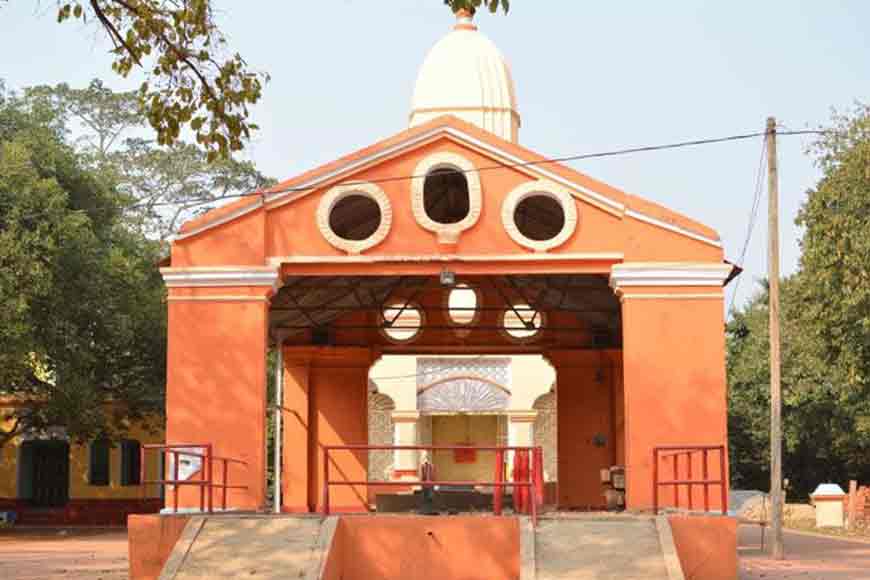 Bhog with a difference? If you are used to having the khichuri bhog every year along with that sweet savoury payesh and ofcourse the begun bhaja, the quintessentially Bangali platter, then here you are in for a surprise! Surrounded by dense Sal forests, taking you to the land of Dhamsa Madol, Durga Puja of the centuries old Chilkigarh in the Jhargram district has a bhog with a difference. What's the difference? Well, the inclusion of duck eggs offered to the Goddess as part of the divine feast, for a start!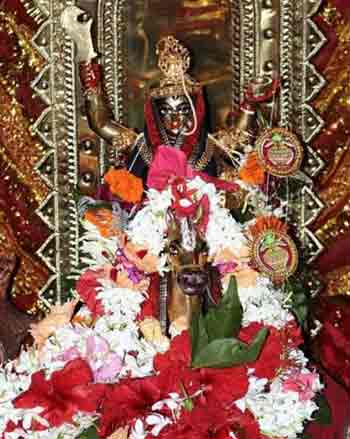 Durga Puja is celebrated in the Kanakdurga Temple of Medinipur and dates back to 1749. It was started by King Gopinath, who was apparently visited in his dreams by the Goddess Chamunda. This led to the inception of the temple, an altar for the four-handed goddess with a horse as her bahon. It is said that the first idol was made with Queen Gobindomoni's bracelet, or kanak, thus the name Kanadurga. However, the gold attracted thieves, and was stolen, and so the replacement idol was made with eight different metals. The present idol is also made of eight metals, or ashtadhatu. The Goddess is shown to possess her signature three eyes, atop her horse, and draped in blue.
The bhog served during the festival attaches priority to the non-vegetarian dishes of Bengali cuisine. The food served to the Goddess includes duck eggs, along with the usual fare of rice, khichdi, and five types of fried vegetables. The egg is presented to the Devi for gratifying wishes and is served during the daily worship of the goddess. The temple's priests have said that fruits and sweets are accompanied by ghee and rice, khichdi, fried veggies, payesh, the egg, and fish as part of the bhog. Addition of a boiled duck eggs in the meal is called Gonjobhog, following Tantric traditions, and is offered to the goddess alongside other cereals. On Mahashtami, the Goddess is presented with the meat of a black goat, whilst on Mahanavami, a goat, a sheep, and an ox are sacrificed to appease the Goddess.
Countless people visit this historic Durga Puja site every year and a meal of duck eggs is furnished to visitors on Dashami. To partake of this meal, one has to 'book' in advance for it, starting from Panchami. So, head to Kanakdurga Temple for a new experience this Durga Puja.