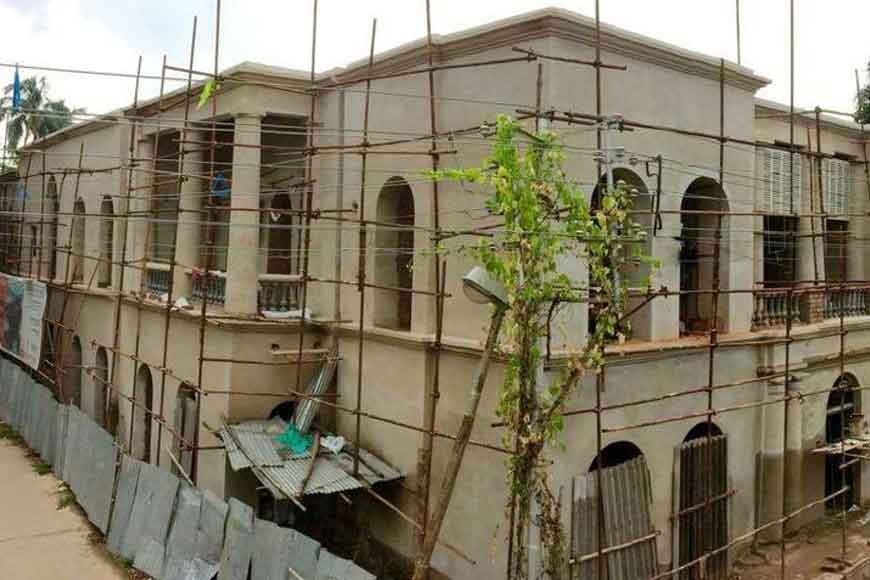 What comes to your mind when one thinks of Serampore? A mid-sized town like many others dotting the map of West Bengal, which is mired in millions of problems. But what if one could travel back in time? The National Museum of Denmark, in collaboration with Bengal government, is nearing completion of restoration work of a 235-year-old Danish tavern in Serampore.
Situated on the west bank of the Hooghly, Serampore has a rich colonial past. It was part of Danish India from 1755 to 1845. Christened Frederiks nagore then — in honour of Danish King Frederik V, the historical town still holds interesting buildings from the 18th and 19th centuries.Most of the monuments have been wiped out now or are in a dilapidated state, thanks to rapid urbanization. But the remnants of history are still vibrant in every nook and corner of Serampore.
It was a matter of time, before one of the best mansions reminiscent of Indo-Danish legacy, would have totally vanished. But thanks to the Serampore Initiative, which took off in 2008 at the ethnographic department of the National Museum of Denmark (NMD), Copenhagen, the mansion of Danish Tavern will soon turn a tourist destination. They decided to restore the glorious past of this historical town too. After intense research, the organisation zeroed in on three heritage buildings, including the 235-year-olddouble-storied Denmark Tavern, located along the banks of Hooghly.This used to be the hub of Danish traders and mariners.
However, post-Independence, sheer negligence had relegated the tavern to nothing more than a pile of bricks. It was absolutely in shambles when renovation work started,but very soon, probably early next year, the tavern will be all ready to usher in guests. A cafeteriaquite akin to the city's famed Coffee House has been planned that will be spacious enough to accommodate around 60 people at a time. The central space of the cafehas been left open,so that the ground floor can communicate with the upper floor. It will also have a bakery, handicrafts shop and six all-suite lodging facilities for tourists. Of the six rooms, three will be river-view 'heritage rooms.'
The magnum project is being completed at a cost of a whooping 4.5 crores, of which 3 crores was provided by Danish museum authorities. The state government paid the rest. Apart from the Danes and the Bengal government, West Bengal Heritage Commission is also involved in the project. So, come next holidays, pack your bags and get ready to hit a Danish settlement of Bengal.