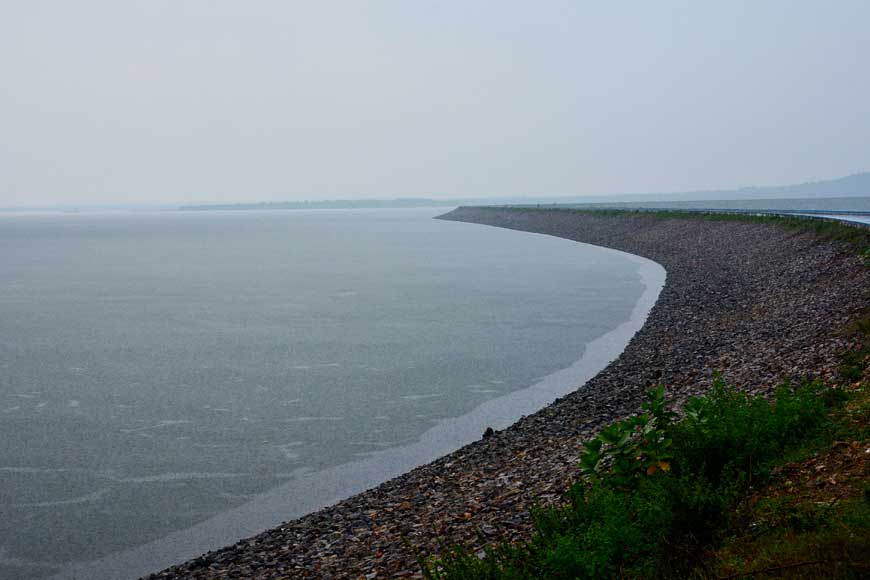 Everybody needs a break. Tired with the monotony of daily life, one needs to rejuvenate in the lap of nature. So, when our puja holidays got extended this time, we were all set out for weekend tours to Susunia Hills in Bankura for two days. A group of three families, nine people in total, hired a Tempo traveller for a comfortable drive. A distance of 250 km on the National Highway, through the countryside, was itself a pleasant drive. A quick breakfast at a roadside café topped with tea helped us to stay awake for the rest of our journey.
Susunia hills, situated in northwest Bankura is apparently older than even the mighty Himalayas. Only 1442 feet in height, it is an extension of the Eastern Ghats, stretching for two miles from East to West. Susunia Hills is well known to the trainee mountaineers for the first feel of rock climbing, mostly during winter. It is also a favorite expedition joint for botanists due to its rich flora, fauna and medicinal plants. The Hills have a renowned archaeological site, that had once yielded stone age tools and fossils of extinct animals. Though we opted for private car to be flexible, other options like taking a train to Chhatna or bus from Kolkata/or Durgapur are also cost effective. Driving on the motorway NH2, commonly known as Durgapur Expressway is pure bliss. From Durgapur we took the road towards Chhatna village through State Highway 8 and reached our destination in less than five hours. It's thus better to start early.
We stayed at Murutbaha Eco Resort, nestled at the foothills of Susunia. There are nine small cottages spread over a couple of acres and has all amenities including kids' play-area, central fountain and a restaurant. Water and electricity are available round the clock. Food variety is however, minimal and could be a problem for young members of the team. Other options available are Forest Bungalow or Yuva Awas, that need to be pre-booked.
Another beautiful locale Mukutmanipur, is approximately 70 kms way from Susunia. Or one can even try Bishnupur, approximately equidistant, famous for its terracotta temples. Journey to Mukutmanipur is breathtaking, through green forests crowded with Saal and Sonajhuri trees. Mukutmanipur is located at the confluence of the Kangsabati and Kumari rivers. The dam was built in 1956 on Kangsabati and is the second largest dam in Eastern India. The road stretching over the dam is approximately 11 kilometers in length and worth remembering before venturing it on foot. The scenic beauty reminded me of our long gone weekend drives over British seaside roads. The town itself is surrounded with lush green forests, clear amber water of the river and green hills at the backdrop.
In the middle there is a small hillock called Paresnath Hills, where several statues of Jain and Hindu deities are kept in open air. The panoramic view from the hilltop was mesmerizing. A boat ride is available to go to the deer park or to go to the confluence. There are few shops around where you can find the famous terracotta handicrafts of Bankura at a reasonable price. Several budget accommodations are also available, though one should not have high expectations. Food options are limited, so packed lunch is worth considering. We also visited Susunia village, approximately one and half km away from the resort, where people make stone carved artifacts, Or, you can try exploring the state funded shops.
Few members of our group tried to climb to the top of the Hills. You can take the steep route, naturally made by waterfalls, full of boulders and it can be quite tiring. If you are physically fit and fond of trekking, then this should be your route of choice. Early start is advisable and need to be well equipped with water though couple of shops are available during ascent. Other route is to approach from the backside, apparently slightly easier but may require the help of a local guide. There is a barren rock near the top of the higher peak, which is used for rock climbing course. One should be careful during descent as an unmindful slip may cause a fatal accident. And if you do not wish to climb, you can just click away the mesmerizing natural beauty around.