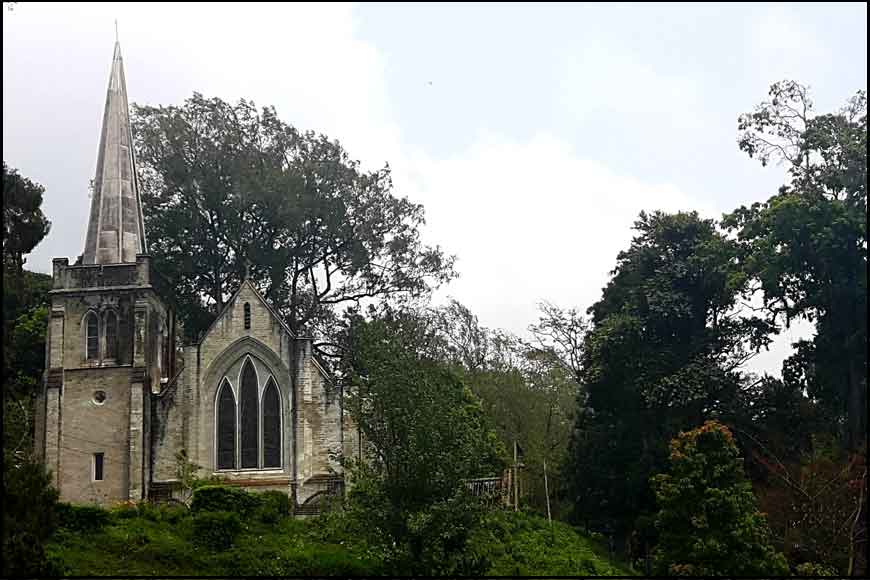 As far as my eyes travelled, a valley of pink rain lilies, swept the green meadow hiding the church steeple from a distance. The scene opened up almost like the vista of a pretty Scottish village, that we are so accustomed to seeing on a Bollywood screen. But well, this was in the heart of Kalimpong, on a ridge connecting the two hills Durpin and Deolo. Tired of the Relli valley and the gushing Teesta, I decided to take a walking tour through one of the oldest schools of the Hills – Dr Graham's Home. Little did I realize, I would encounter on my hike, one of the oldest churches of Bengal and even one of the prettiest, quaintly hidden behind rows of pine forests, where lilies bloom and the huge iron church bell never rings.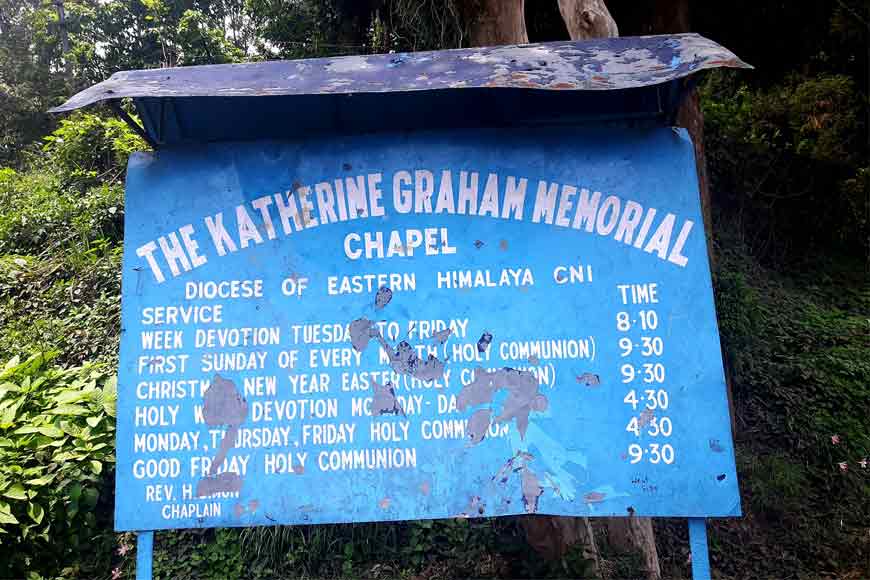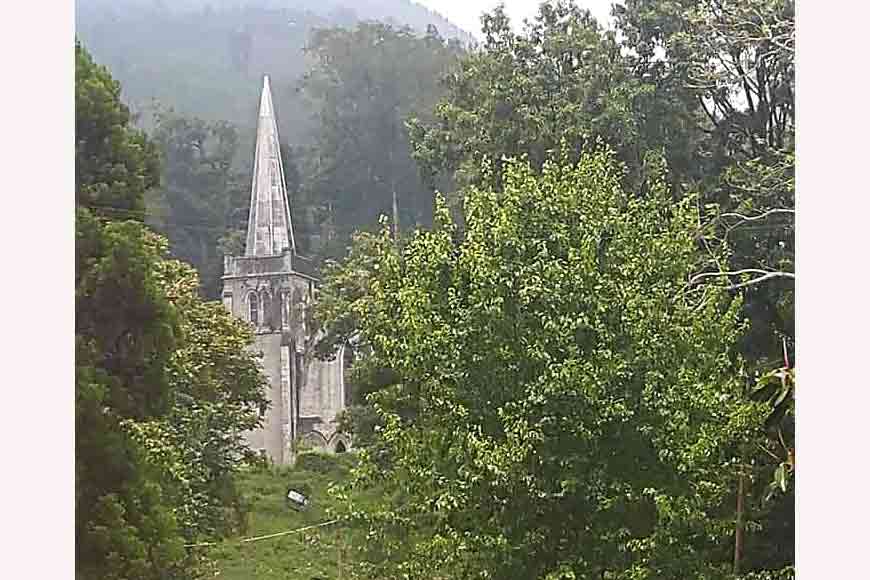 Like those fairy lands, far from the realism of a tourist spot. On clear days, standing right infront of the church and looking around, you can even catch a glimpse of the snow-clad mountains of West Sikkim. The old European architecture gave the Church its Colonial Heritage status in 2018. Unfortunately, the Chapel is pretty dilapidated, however I saw renovation and restoration work on way and the state government has sanctioned more than 5 crores for the project.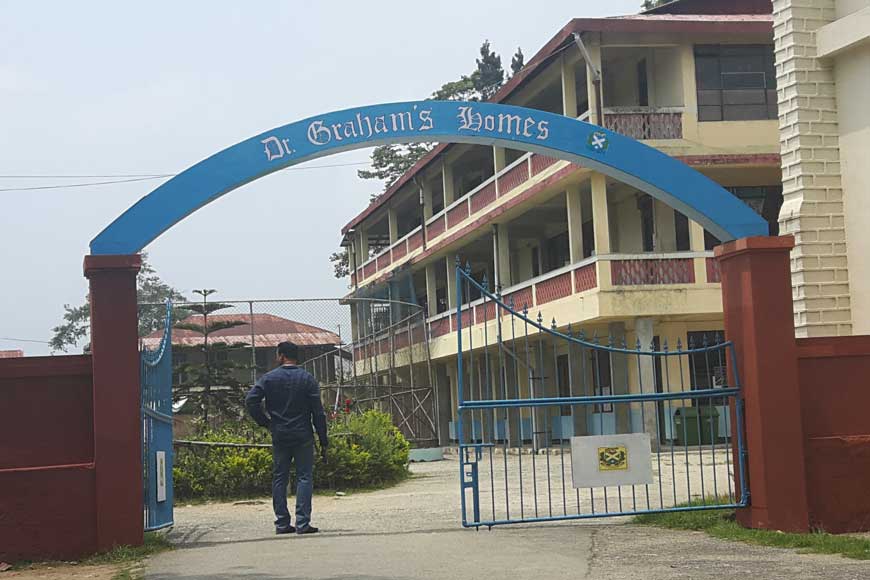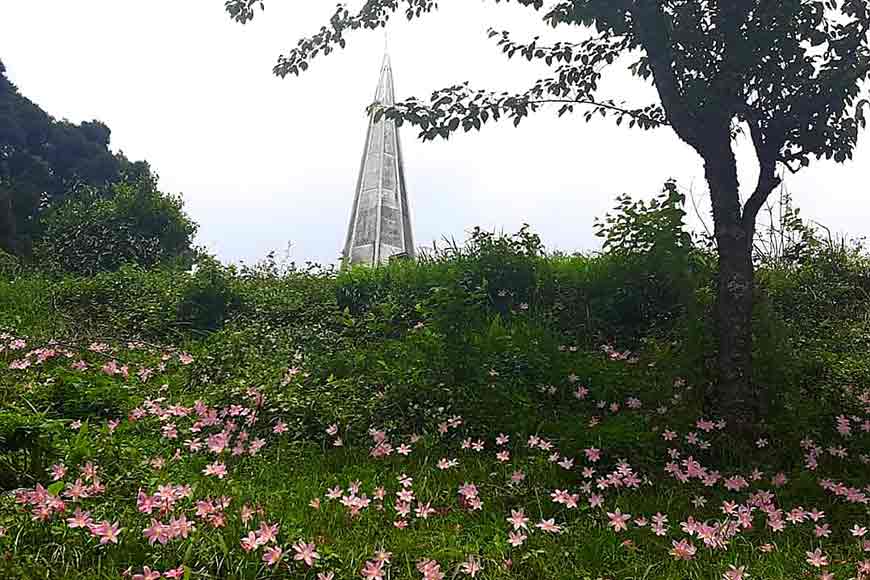 Katherine's Chapel was opened in 1925 and dedicated to the memory of Dr. Graham's wife Katherine Graham. The architecture of this chapel is Scottish in style, as are the school houses built by Dr. Graham and others that are on the way up to the church. Dr. John Anderson Graham was a missionary of the Church of Scotland, who came to India in 1887 as part of Darjeeling Mission and realized the need to open a Home for the orphaned, uncared children born to British soldiers and even to locals. He and his wife Katherine were instrumental in making them see the bright future in the middle of pangs of pain and dejection. Dr. Graham's Homes provided them an opportunity to look up for a bright future, despite odds. In 1947 his schools, hostels, institutes were collectively called Dr. Graham's Homes. His wife Katherine died in 1919 and Dr Graham in 1942. Both are buried in the same Chapel Cemetery. Dr. Graham built the Chapel in memory of his beloved wife who never failed to lend her hands in his relentless social activities for the cause of abandoned children.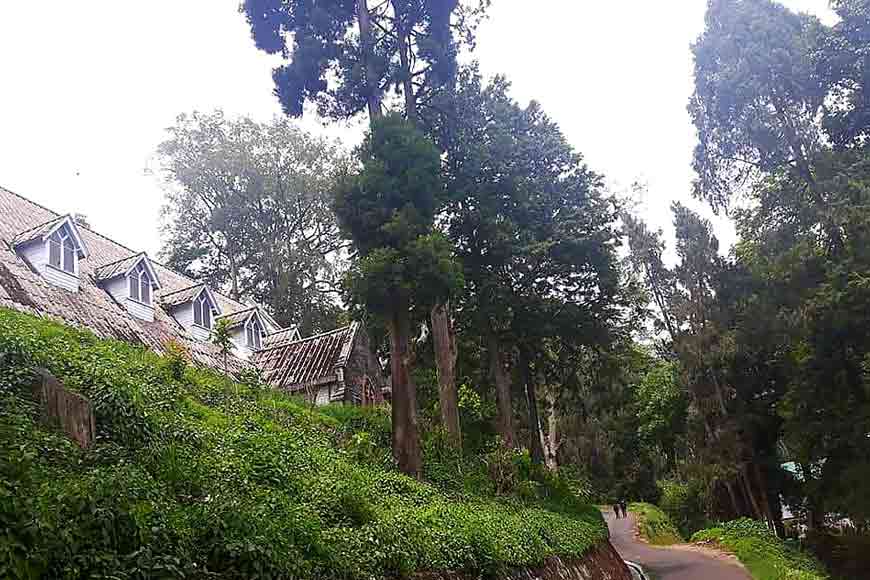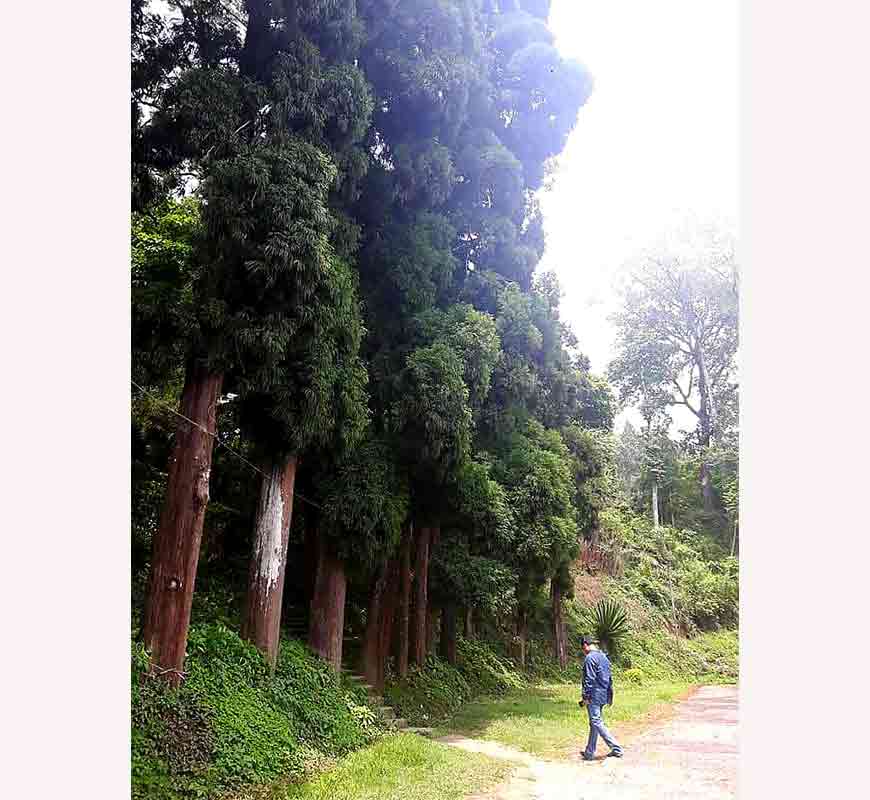 As I hiked up the winding path leading to the chapel, and stood in the middle of the pine forest surrounding it, I could hear the sounds of laughter of school children below, decked in their blazers and smiling away. Their sounds indeed kept Katherine's memory alive and raised the surrounding Hills to a Sound of Music.
Story Tag:
Kalimpong, North BEngal Tourism