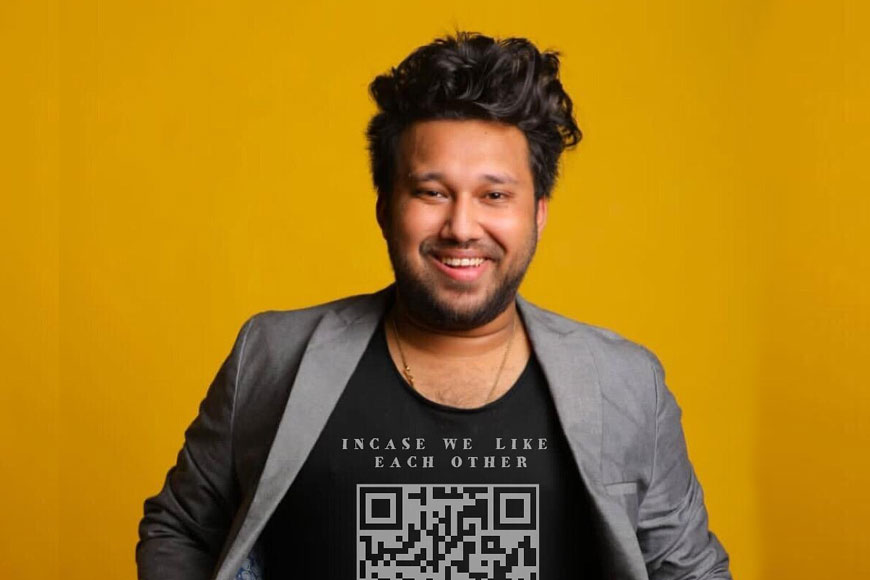 Most Bengalis have this enigmatic relationship with mathematics. If a kid feels comfortable with numbers, solves equations effortlessly, he is considered a genius of sorts and if a child is brilliant in other subjects but is petrified of numbers and cringes at the very prospect of solving a mathematical problem, is invariably branded stupid. But how twisted this perception is has been proved by 25-year-old entrepreneur, Sayan Chakraborty, whose start-up food chain, WTF! (don't get conventional ideas in your head, it's an acronym for Where's The Food!) who flunked in mathematics when he was in Class IX and then became an entrepreneur who is forever juggling with numbers and cash!
When he scored just three marks out of a 100, his parents literally gave up. It was a big blow especially for his father who wanted him to be a businessman. Sayan still remembers how he wept all night and felt depressed and frustrated to think that he had let down his parents academically. That episode left a permanent mark and it was a driving force for him that sowed in him a desire to become a successful entrepreneur .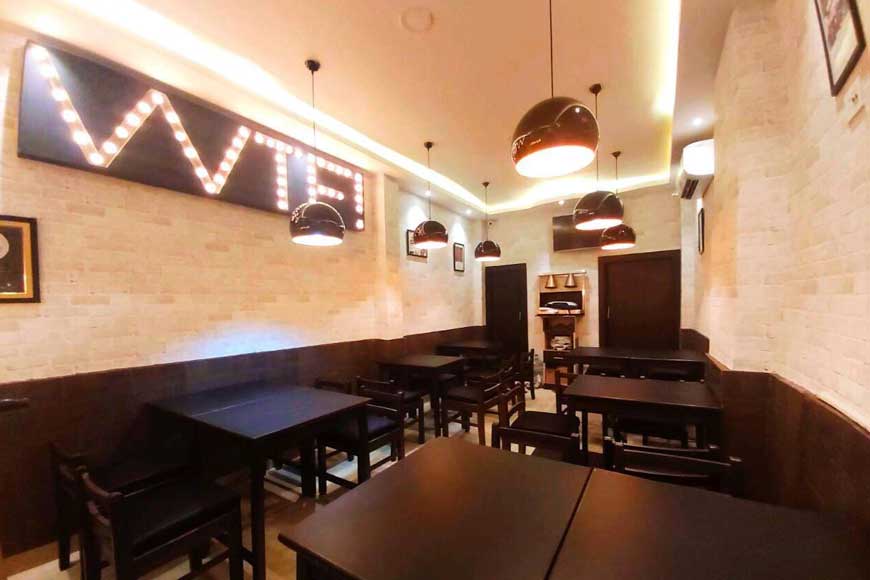 Sayan has featured in the MTV reality show, 'Drop Out Pvt Ltd'. It's a reality show where angel investors interact with entrepreneurs and if they find any idea feasible, they invest in it. Sayan was in the top 10 list of finalists in the show. Apart from that, he was a Josh Talks and TEDx speaker at the age of 21, one of the youngest orators from eastern India to appear at the event. He has been awarded with the honorary title of 'The Brand Bull' because of his years of experience while creating big brands out of small startups and strategize brand plans. His area of specialization is F&B and he offers consulting and curation in this sphere. He has also received the prestigious 'Times Hospitality Icon of the Year' and has represented India at the 'Global Young Leaders' Conference at the UN and to wrap up for now, the cherry on the topping is his journey to Paris in October for the grand launch of his first book, 'WTF! Just Happened' on October 23, 2021.
This is the first time that an Indian non-fiction book on startups and entrepreneurship was launched from Paris. 'WTF! Just happened' is aimed to reach out to upcoming entrepreneurs and act as an out-and-out guide that mainly focuses on the other side of starting a business, which aren't really talked about very often. The book is slated to be bilingual; to be published both in Bengali and English and Tramline Books India has already acquired the publishing rights of the book in Bengali. The book relates his journey from starting a small sandwich making venture with just Rs.2,500 to a hip-and-happening restaurant chain of Kolkata, presently operating from three locations, Salt Lake Sector IV, Nagerbazar and Southern Avenue.

And not just that! Ratan N. Tata, one of India's most successful and universally respected industrialist, philanthropist, Chairman Emeritus, Tata Sons has been an inspiration and a beacon of hope for Sayan and youngsters like him, who have been contemplating entering the world of business and entrepreneurship. Sayan sent a copy of his book to Mr Tata and he took time off from his busy schedule and penned down a heartfelt message to the entrepreneur turned 'first time writer' after reading his book, 'WTF! Just Happened.'
He wrote: 'Dear Sayan, I am delighted, and proud, to hear from you, how you have let your entrepreneurial spirit turn your business into a successful one.' Mr Tata also called for an 'oppurtunity to meet' Sayan in person -- words that motivated him immensely. Drawing his inspiration from none other than American business magnate, industrial designer, investor and media proprietor, Steve Jobs who had once advised, 'Don't let the noise of others' opinion drown out your own inner voice,' Sayan did not lose hope despite impediments creating barriers on his way to fulfilling his ambition.
Born into a business family on April 16, 1996, Sayan did his schooling from Adamas International School, Belghoria in North Kolkata. He completed his higher secondary from St. Xavier's Collegiate School, Kolkata. He holds honours degree in political science and international relations from St. Xavier's College, Kolkata and major in International Relation from the State University of New York at Oswego.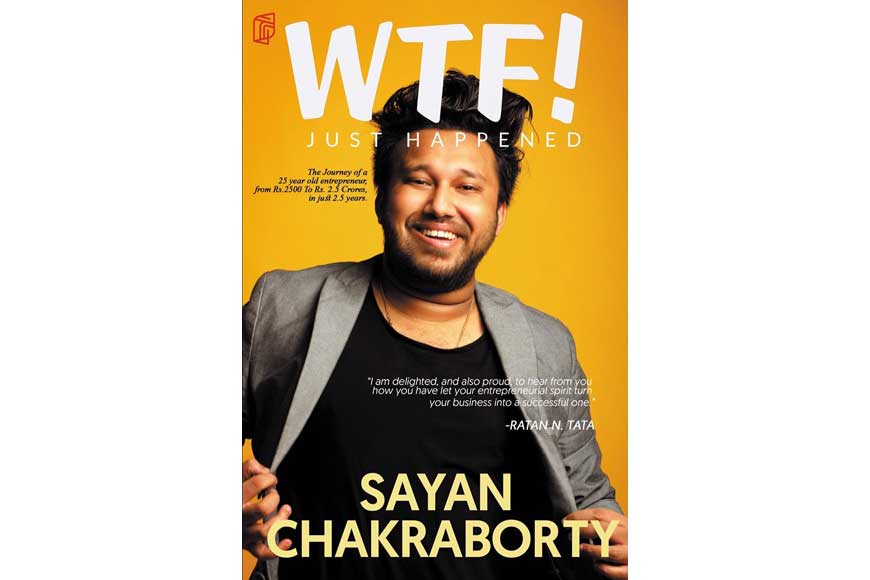 Sayan has always been a big fan of Steve Jobs and his words -- "The people who are crazy enough to think they can change the world are the ones who do" – energizes him. He always prefers to step out of his comfort zone and venture into unknown, unexplored territories. He looks at problems as an opportunity and thinks out-of-the-box solutions for problems and that keeps him going.
But from where did the concept of WTF- Where's The Food come? During his student days in the US, Sayan had observed that a large number of people, mostly youngsters, are compelled to shift base from their hometowns and relocate to different parts of the world for work or to study. For them, cooking is the last thing in the 'to-do-list' but restaurants aren't a solution because they are not affordable for daily meals and most people are weary of street food because they are not prepared hygienically. So, he thought of making healthy food available at affordable prices. He launched his restaurant chain in August last year with a capital of Rs 8 lakh that he had saved for his dream project from the odd jobs he did during his student days in the US.
The casual eatery WTF- Where's The Food has ushered in a dining culture that's significantly more accessible for youngsters and middle-class consumers. The venture is well-timed as well considering how everyone wants to move away from fast-food options. The delivery service operates 24X7 and orders are taken via call or what's app. The 'plate' packages start at Rs 69 and goes up to Rs 99. Food is cooked by dedicated professionally trained cooks and promises to be healthy, tasty and pocket-friendly as well! Not just food, WTF also delivers other stuff including chips, cigarettes, stationary, pads and condoms. You name it, they'll deliver it.
Sayan is getting very positive response from gourmets of Kolkata and going by the response, he now wants to expand his venture and launch WTF in tier 2 and tier 3 cities as well. With his grit and determination, he is sure to succeed.
Image courtesy - Facebook