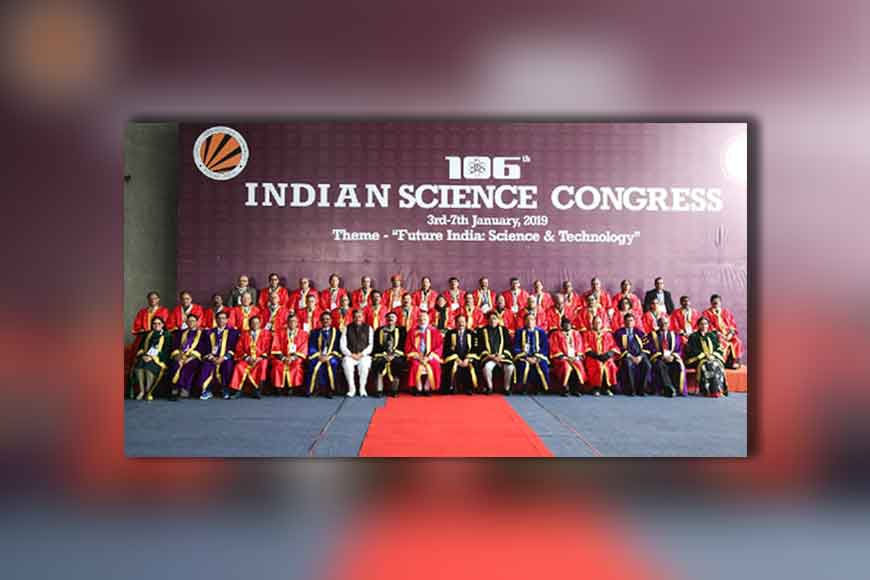 Gopal Krishna Gokhale had remarked, "What Bengal thinks today, India thinks tomorrow." The award ceremony at the recent 106th Indian Science Congress once again proved that. History has proved how Bengal over decades have produced the best scientific brains, be it Acharya Prafulla Chandra Roy, Jagadish Chandra Bose, Satyendranath Bose, Meghnad Saha, whose contributions have received worldwide recognition. The legacy continues. Nine researchers from Bengal yet again, emerged as the pride of India, as they received the highest awards and recognition at the Science Congress organized in Jalandhar on India's future science and technology feats. The basic idea was solving the problems of common people and improving the quality of life through a scientist's perspective.
Scientists from Bengal bagged the maximum number of awards keeping other states far behind. They include Sriparna Majhi from Jadavpur University, Sohana Dutta from St. Xaviers', Diotima Sarkar and Ritom Bandhopadhyay from Calcutta University, Prasenjit Das from CISR who received the young researcher's awards. While, Priyanka Chakraborty of Burdwan University, Samrat Pal and Jyotirmoy Goswami of Calcutta University and Debasish Golui, received the Best Poster Awards.
Sriparna Majhi has come up with a new method of treatment by mixing magnetic nanoparticles with cholesterol medicines. Through this method, cholesterol medicines will be able function on specific arteries. As a result, it will not spread to other parts of the body and there will be no fear of side effects. The process of treatment will be faster and the chances of heart disease will be reduced. Researcher of Calcutta University, Diyotima Sarkar is doing a research on the tendency of developing thyroid ailments among people of Northeastern region. Ritam Bandyopadhyay, a young researcher of the University of Calcutta, is working with mineral wastes. The iron mines are generally surrounded by mountains of waste which cause multiple problems. The research has focussed on the remedy of the issue with the help of a tree. Sohana Dutta of Kolkata,has been experimenting with waste products of sugarcane, coconut, cotton to increase the production of mushroom. Priyanka Chakraborty's subject of research focuses on increasing energy with the help of plant hormones. According to her, through this method, crop production can be increased without harmful chemicals.