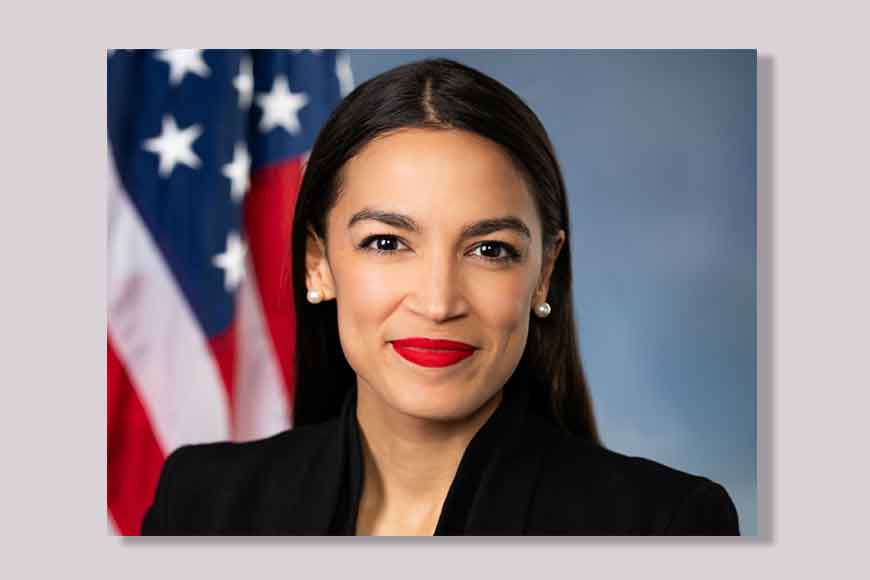 Bengali is a language so rich and profound that people in every corner of the world want to embrace it. There is an inexplicable sense of belonging that draws people to this language. Alexandria Ocasio-Cortez, the American politician who also serves as the youngest member of US Congress has recently expressed her desire to learn Bengali. Her interest in Bengali was reflected in a campaign video that turned into a viral poster last year. Though the entire video was in English, she introduced herself in Bengali- "Amar naam Alexandria Ocasio-Cortez" (My name is Alexandria Ocasio-Cortez). The last part of the video, too was in Bengali- "Apnar voter jonne dhonnyobaad" (Thank you for the votes).
Recently, this 30-year-old politician referred to this video and tweeted, "I once made a campaign video in Bengali and had a lot of fun. People living in the areas of my constituency speak in 200 different languages. I can speak in two languages myself. My next agenda would be learning Bengali in details."
It is indeed a proud moment for Bengalis all over the world. There might be a reason behind her fascination towards Bengali. A Bengali youth called Saikat Chakraborty lies behind the success of Alexandria love for our mother toungue. Saikat Chakraborty happens to be the Chief of Staff of Alexandria! Well, that is also news indeed.