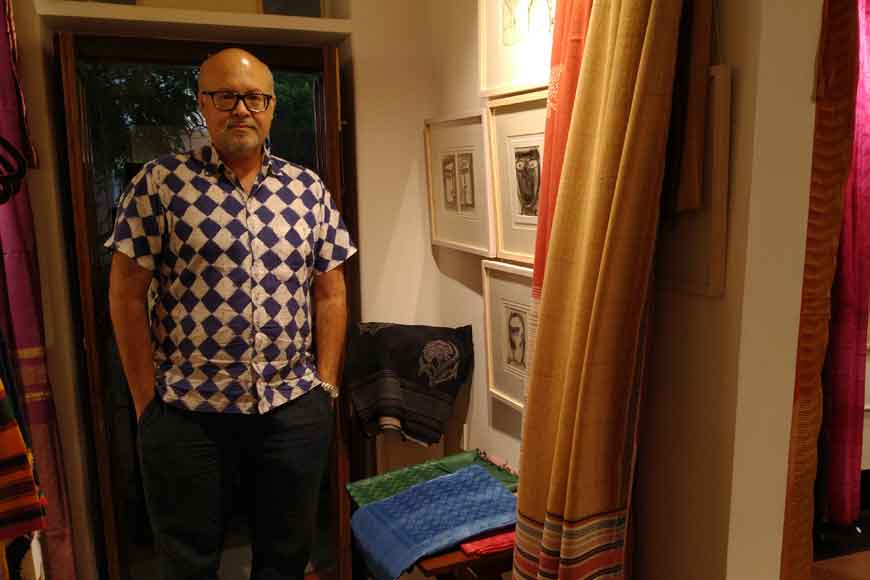 The word Trunk will always relate to that glossy tin box that used to hold our winter woollens, taken out every noon to bask in the sun. But trunks are a tale of the past. We hardly get to see them in an age when storages are made in hi-fi plastic air-tight bags. But entrepreneur Rajesh Sen of Z's Precinct wished to give the charm of a trunk back to Calcuttans before Durga Puja. After all, Durga Puja always carry the charm of nostalgia. As Sen puts in: "The name has been chosen because trunk is something which every household used, to keep valuables, clothes and antiques."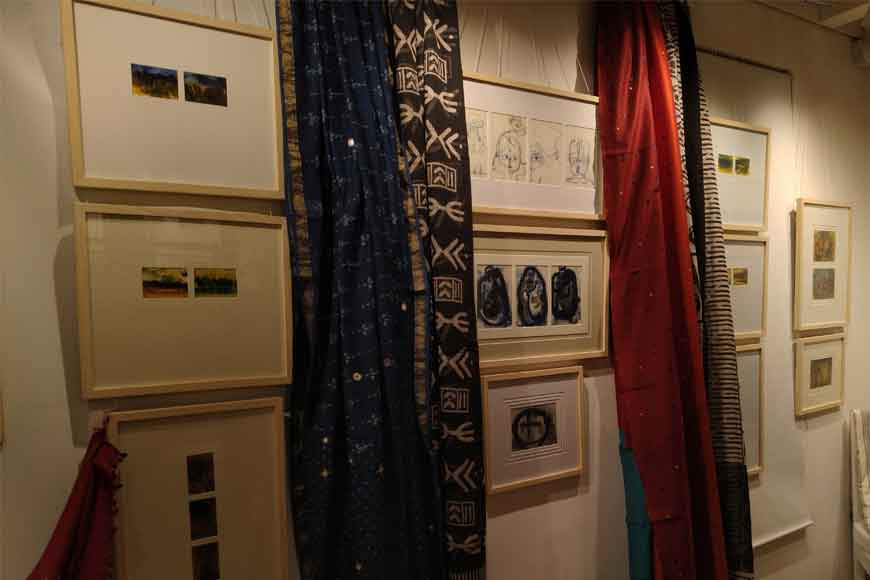 Gallery displaying artworks
His quaint collectible gallery on Dover Lane, recently threw open trunks full of loads of sarees, jewelleries and other accessories, carrying a whiff of Durga Puja fragrance. Z's Trunk Show was all about amalgamating one culture with the other. If Fulia's taant is famous worldwide, Sen made designers from Baroda work on the ethnic Fulia sarees to give them a unique form of assimilation. Where mind and skill work from different parts of India to highlight a fabric that is so quintessentially Bangali in its form. Mix and match reigned the trunk. Birbhum's Kantha work made on tussar, or exquisite jamdani on cotton and linen. Neckpieces from Santiniketan were a steal.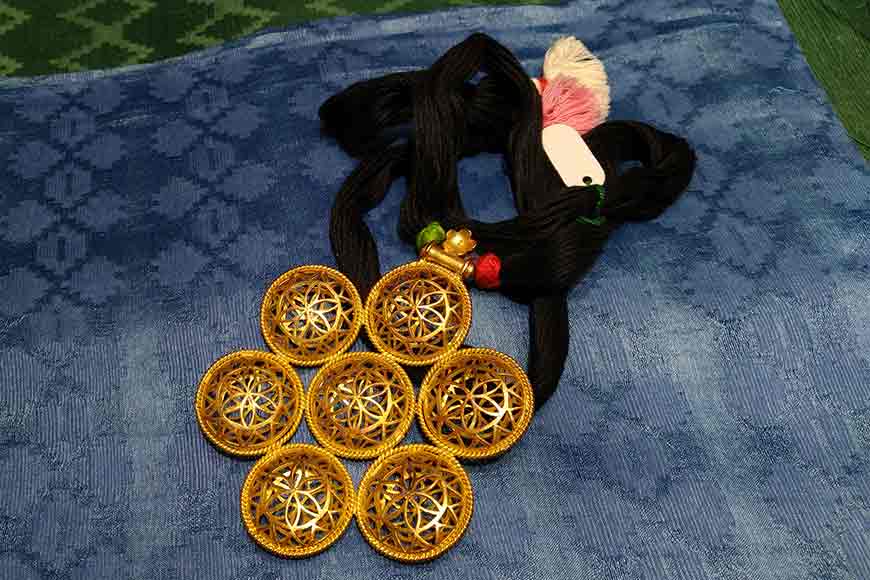 Neckpiece from Shantiniketan
The Trunk Show was also about paintings, as Z's has a wonderful art gallery on the top floor. Paintings by artists of Bengal including Dhiraj Choudhury and Bishwanath Mukherjee were on display. Sen also encourages young art students by projecting their work. "Paintings and works of RBU students have also been framed and put up for sale to encourage young talents," he added.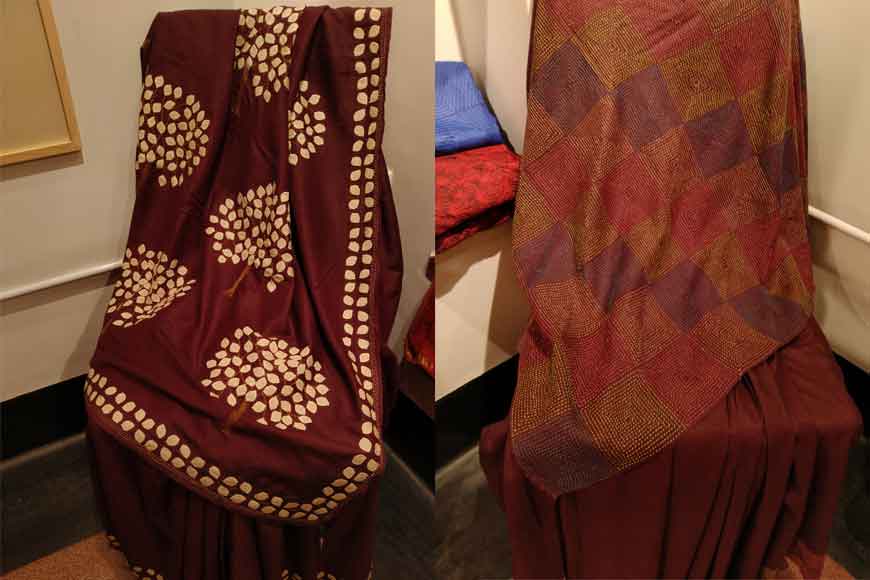 Tassar sarees with kantha work
(Photographs by Debanjana Saha)