Alipore Zoo to have the first virtual animal park of India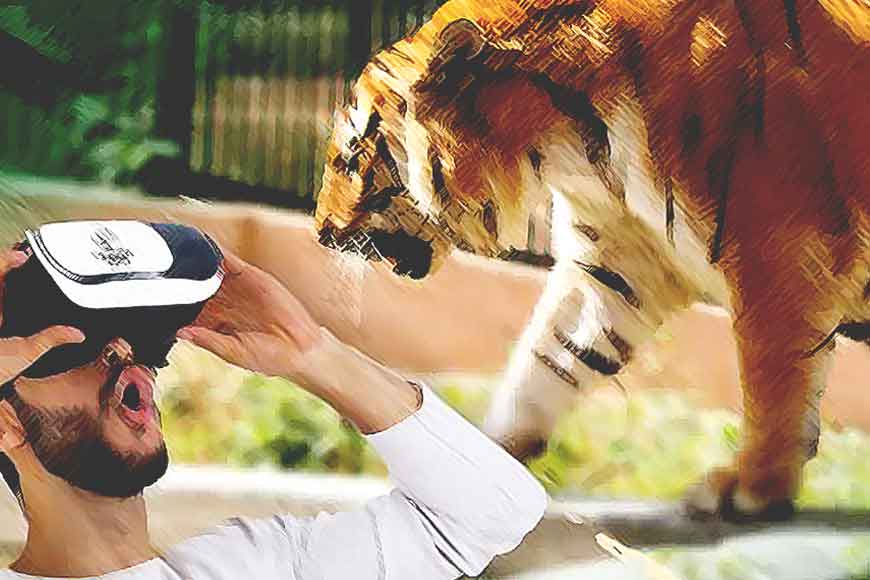 Imagine that you are in the middle of a dense forest with wild animals roaming about. The tweet of the birds will certainly reach your ears. You will feel the wilderness and the untamed essence of wildlife and forests combined. Not even for a moment will you realize that everything that you see or hear is not real but is the magical outcome of Halographic Animation. The Alipore Zoo and Bengal Safari Park will soon make this possible and will enable you to immerse in a unique kind of virtual reality. The authorities will soon be coming up with a virtual animal park providing an experience that you have never come across anywhere in India.
Such hi-tech virtual animal parks are found in China, Japan and Dubai. But India has never witnessed such a park before. This unique endevor has been taken by the Forest Department with the assistance of Zoo Authority of India. Initially, 25 crores have been allocated from the forest department for the virtual animal parks. The authorities are also looking for help from international organizations. Each virtual animal park will feature around five animals. Efforts will be made to create a virtual atmosphere of wildlife in these virtual parks which the visitors, regardless of age, will thoroughly enjoy.