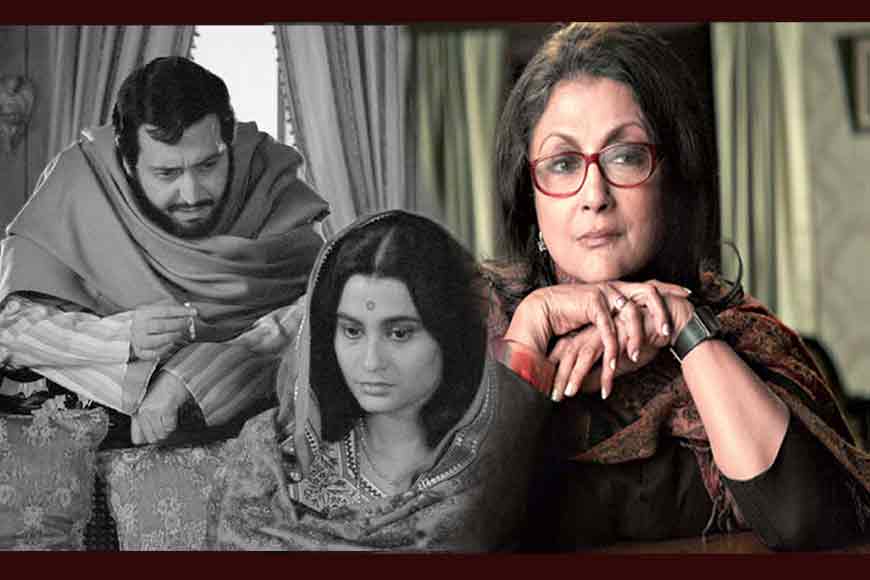 What has journalist-cum-activist Gauri Lankesh's murder to do with Rabindranath Tagore's Ghare Baire? Well, there lies an uncanny link indeed, as it was that very night, when ace actor and director Aparna Sen had a dream. May be disturbed by the news of the murder, she had a flipping sleep. In a recent interview, Sen mentioned about that dream of a young first-time director who is also a Satyajit Ray fan, being asked to remake Ghare Baire. That dream prompted Aparna Sen to take up a challenging project --- that of remaking this Tagore short story and a Ray blockbuster on contemporary lines.
Nikhilesh, Bimala and Sandip, the three points of a triangle who lived in their own world of love, dreams, aspirations and values, yet they are thrown into a world of loss, violence, unrest and void by the deft words of Tagore. Set in the backdrop of Swadeshi Movement, these three characters turn all the more relevant, when Bimala is taken out of her andarmahal by her husband, Nikhilesh to meet his dear friend, a revolutionary leader. What ensues is a complex and myriad entanglement of an emotional journey for a woman who is awestruck by the ideologies of Sandip, yet realises her mistakes in the end. When legendary director Satyajit Ray brought the story to life on screen in 1984, the era was different. The audience could still relate to women remaining within the confines of a home and to the Tagore story retold on silver screen.
But times have changed. Keeping in mind the woman of today, Sen decided to adapt the idea of Ghare Baire and remould the three characters in a new dimension on contemporary lines. Thus, was born the idea of E Juger Ghare Baire. It will thus not be just a visual of turbulent times and clash of love and friendship, rather it will trace how relationships can be impacted and affected in the modern world. Jisshu Sengupta, Tuhina Das and Anirban Bhattacharya will play the lead. It's indeed a tricky and difficult take on a sensitive short story like Ghare Baire, but keeping in mind that Aparna Sen is handling it, one can expect a great ending. After all, for those who know of her deft portrayal of characters, be it 36 Chowringhee Lane or Mr & Mrs Iyer, E Juger Ghare Baire is also expected to delve into those difficult and sensitive pits and fly off successfully. The film is set to release in the year end or early next year.