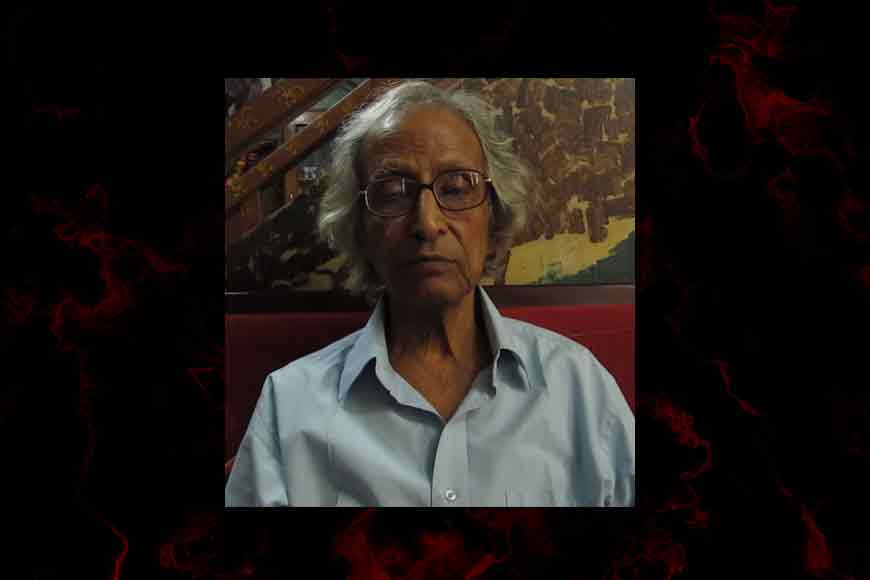 He is a man whose satire has always harboured the sensitivity of an extremely intelligent mind. In my college days, when most of my friends spoke of Sunil Gangopadhyay and Shakti Chattopadhyay, I grew up on a dose of satire, thanks to my parents. And it started with Parashuram and ended with Sanjib Chattopadhyay, vignettes of Sibram Chakraborty tucked in here and there. Even my juvenile senses never failed to appreciate the Ruku-Suku, Badomama-Mejomama series, that had a certain depth of thoughts which always used to appeal to me. Through the eyes of those children, somewhere in the centre of a cruel and cut-throat world, Sanjib babu helped me experiment with the philosophical aspects of life.
So, when Sanjib Chattopadhyay gets a Sahitya Akademi, I feel at last he gets his due recognition. Prior to him, Shakti Chatterjee, Sunil Gangopadhyay, Samaresh Majumder, Subodh Sarkar and others from Bengal got this award. I thus often wondered why not he? And why just for 'Shri Krishner Shesh Kota Din?' Each of his satirical or devotional write ups carry that depth which even awards will fail to appreciate. But then, probably he was a man who at a certain point of life just decided to give up the make-belief world of glamour and glitz that is needed these days for even a writer to outshine others!
At a point of time, being a part of the same media house, where me and Sanjib Chattopadhyay worked, I was always in awe of that frail man, whose eyes always defied his calm face, the wittiness of the soul reflected in that arched smile. He was probably one of the very few Bengali authors of this era who had the guts to give up a plush job, a settled income and shun public eye to return to his den of books and to the divine blessings of Ramkrishna Paramhansa and Swami Vivekananda. It was during this phase of his life that I happened to meet him in his house on a personal note. He was a changed man then. Secluded, he loved keeping himself alone, and after his wife's death, he maintained that distance more. For that was the phase when we found a new Sanjib Chattopadhyay --- who walked, talked and gave inspiring lectures on the divine self, on Ramkrishna's preachings, on Vivekananda's works. I started reading Parampadokamale (At His Divine Feet) and his columns in various magazines. This writer was so different from the novelist of Lotakombol, despite being the same man. Maybe somewhere, the author had discovered himself. His true call.
At almost 82 years, when this ailing author receives his Sahitya Akademi Award, one wonders how many contemporary authors of Bengal had the courage to change himself overnight and experiment with various forms of literature?