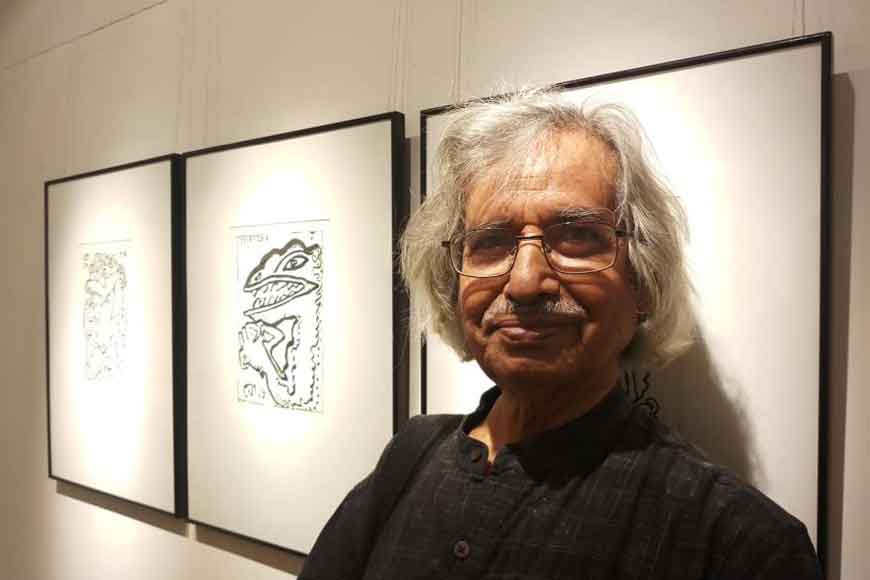 Since 1987, Jogen Chowdhury has been working on line drawings and sketches. One gets to see them often on picture postcards at Santiniketan's Nandan Mela. As Jogen Chowdhury says: "Its almost 30 years, since I had joined Kala Bhavan as a teacher and loved doing the sketches, just like many stalwarts of Santiniketan did it as part of the celebrations." Artists and sculptors like Nandalal Bose, Benod Behari Mukhopadhyay, Ramkinkar Baij and later K.G. Subramaniam, used to create postcard-sized sketches and line drawings, that they gifted as greeting cards to students and others who were a part of the Kala Bhavan family. Interestingly, even Gaganendranath and Abanindranath did many such line drawings and sketches. That very style of line drawings is still very much a part of Kala Bhavan culture and practised by the present generation of artists too.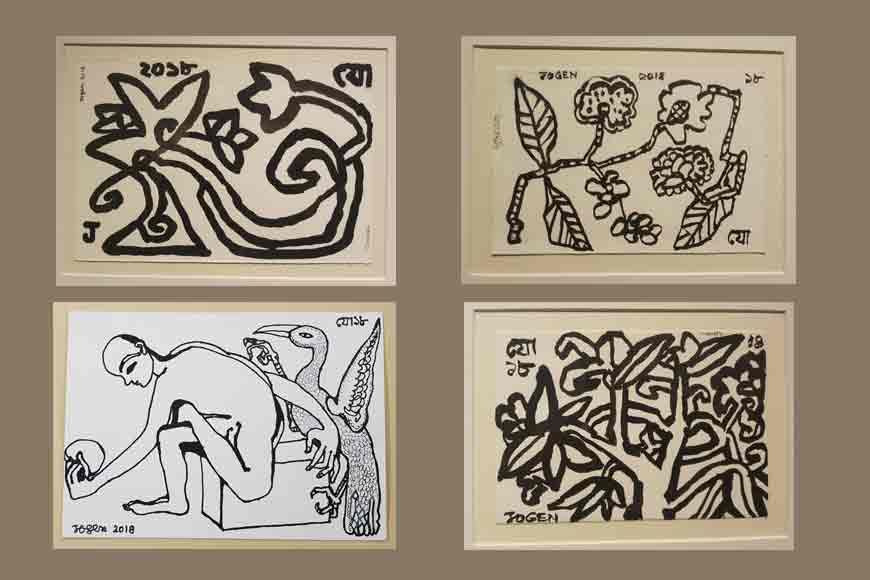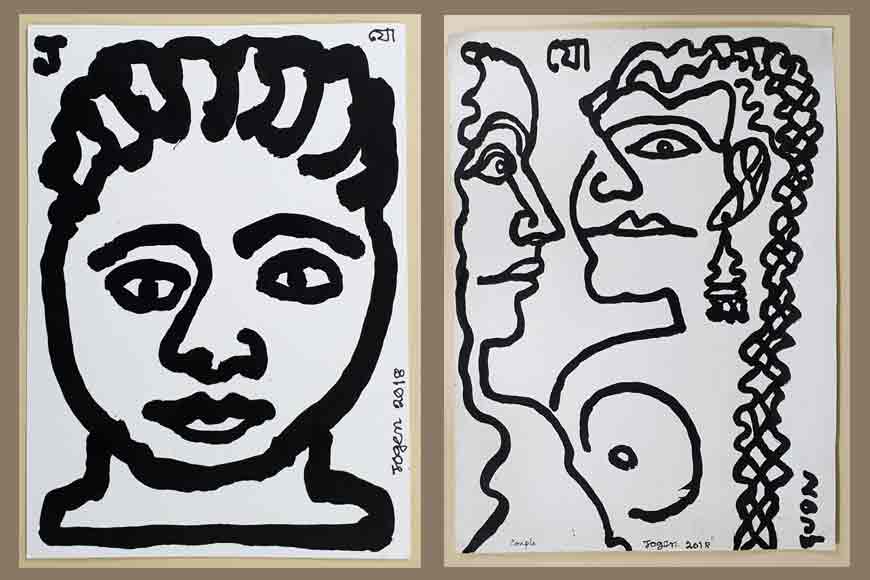 As Chowdhury puts in: "For an artist creating an art form on a small or limited medium like a postcard with just ink and brush is quite challenging as well as satisfying. May be such creations do not have the scope of using vibrant colours and dimensions for depicting the subject, that one usually finds on a larger canvas.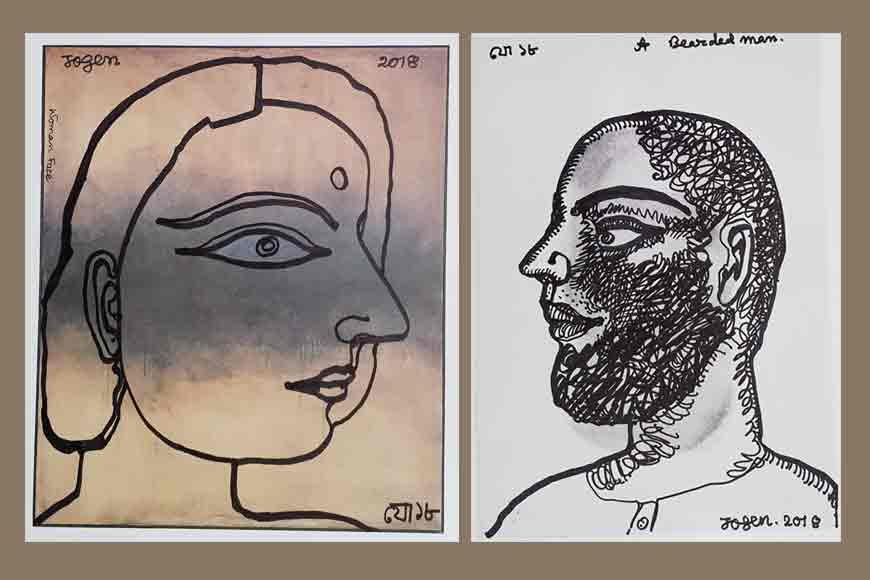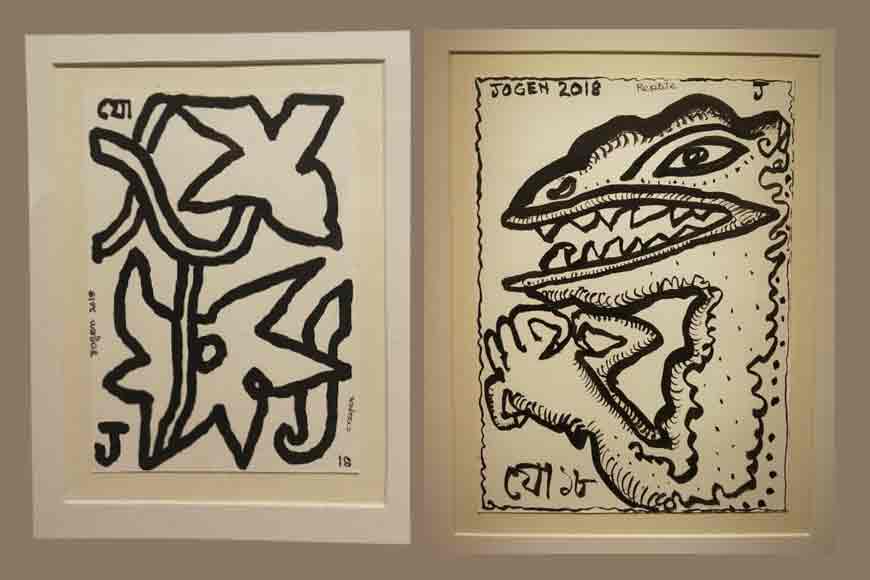 Among all colours an artist uses on canvas, white and black are the two that are most powerful. Jogen Chowdhury in most of his drawings displayed at MAYA has used those two colours while depicting humans, faces, a man or woman's body or fruits, plants, climbers, leaves, animals and even dreams. It is quite evident from the drawings that whatever he has drawn, is laced with his feelings.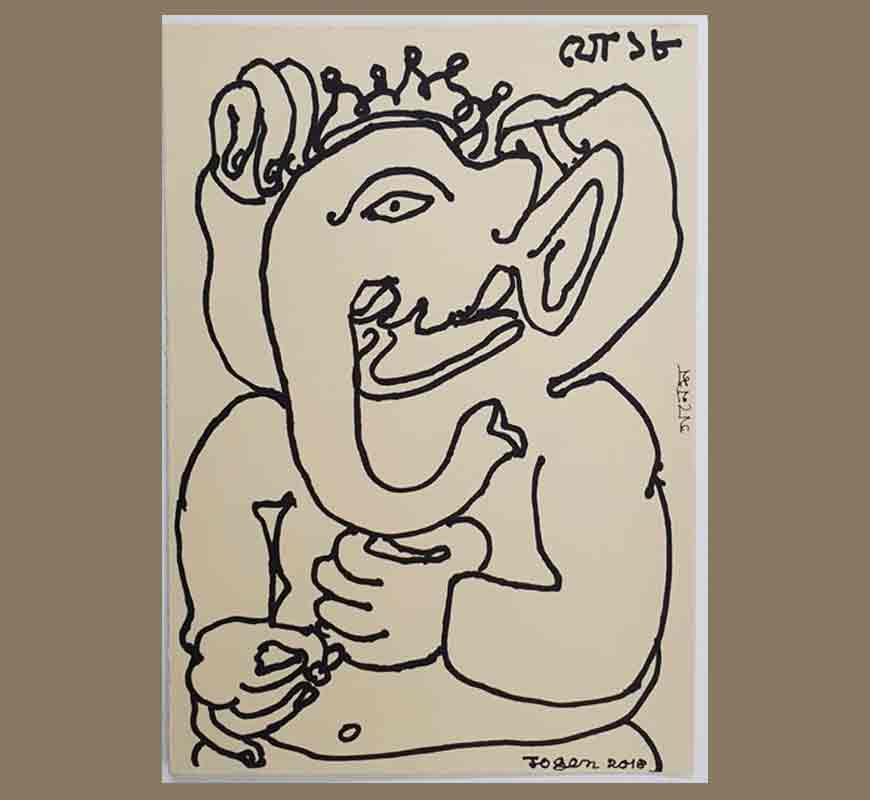 Art curator Madhuchhanda Sen, owner of MAYA Art Space added: "Drawing in a small format is more difficult than colouring on canvas and Jodenda is best at it. I do not know of any other display in Kolkata that has happened before, just on line drawings. So, this exhibition is unique and different from the rest."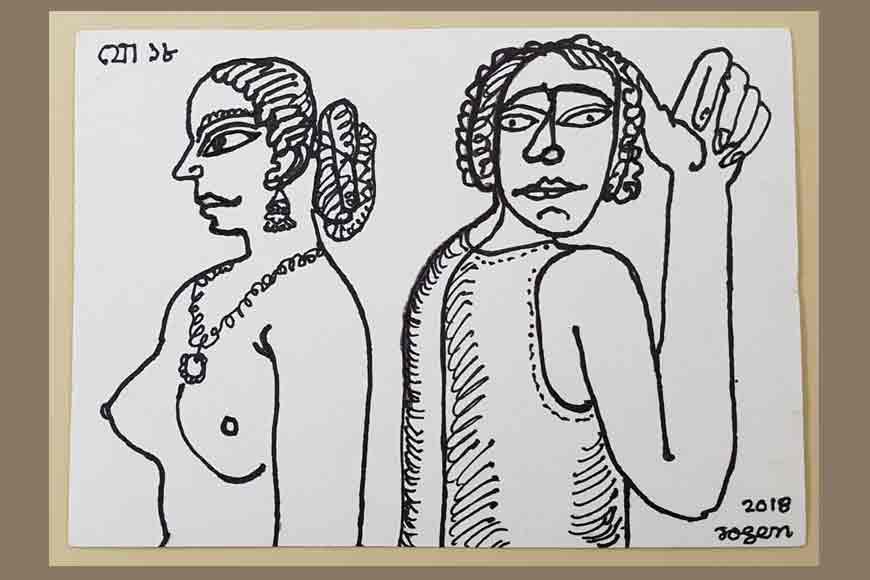 So, if you wish to join the artist on his journey with dots, lines, ink and brush do drop in at:
MAYA ART SPACE
Mohona, 329 Shanti Pally, Rajdanga
Call: 9836069987