Bengal government's unique effort to boost Hilsa production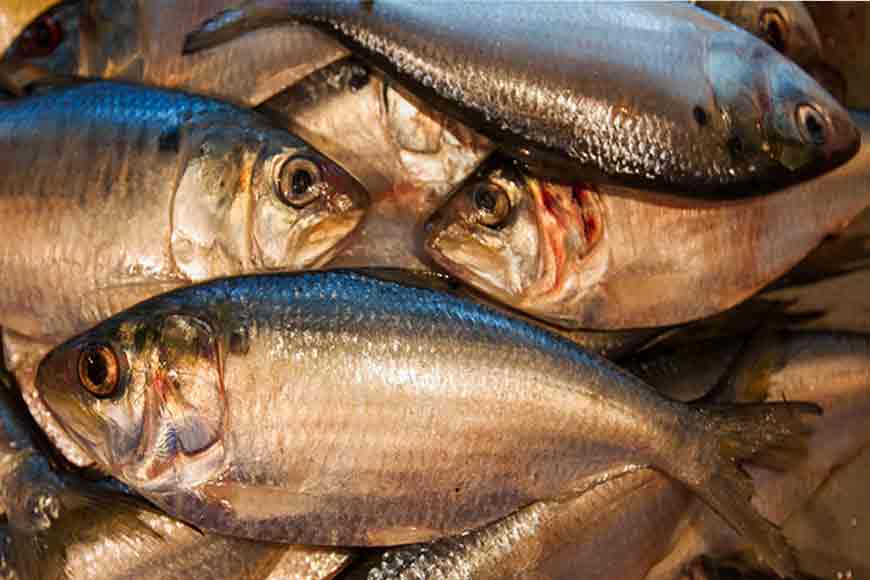 If you talk about the obsession of the Bengali bhodrolok, Ilish Mach or Hilsa simply tops the list. It plays an indispensable role in our daily life. During monsoons, any Bengali kitchen seems incomplete without the presence of the 'queen of fish.' The state government is now making a noteworthy effort to increase the production of Ilish, much to the delight of Bengalis. It has decided to make a reserve or fish sanctuary to increase the production. This reserved area will be developed around 35 kilometers along the Ganges. The Department of Fisheries has informed that the 1997 Inland Fisheries and Marine Act will also be amended for this purpose.
According to a survey, if 20% of Ilish of Ganga is saved every year, Bengalis can easily indulge in consuming Ilish twice a day. But enough conservation steps have to be taken to ensure this. Therefore, the State Fishery Department has decided to take special steps to make certain amends in the current law and announce 35kms along the Ganges as a reserved area. This area might stretch from Lalbagh of Murshidabad to Farakka, Katwa of Burdwan to Hoogly-ghat and Diamond Harbor in South 24 Parganas to Nischandrapur. The Matla, Thakurani and Rayamangal rivers of the Sundarbans near the Bay of Bengal will also fall under this category.
However, certain restrictions will be imposed for increasing the production of Ilish and creating a sanctuary. Such sanctuaries cannot allow fishing boats to ply on them. It will be made a no-plastic zone. Dumping of industrial wastes will be restricted. Every year, the state government restricts fishing of Ilish for a month starting from September 15. But it has been alleged that a section of businessmen and fishermen indulge in fishing of Ilish from a different route. The fisheries department has also banned the collection of less than 500 grams of hilsa. According to sources, "The amount of hilsa that comes from the sea every year, cannot return during the low tides after laying 20 percent of its eggs in the sea. The flow of the river also decreases due to sediments. If the trapped fish can be stored, then it will be highly effective. We do not have to import Hilsa anymore."