Bengal puts women health and hygiene in front seat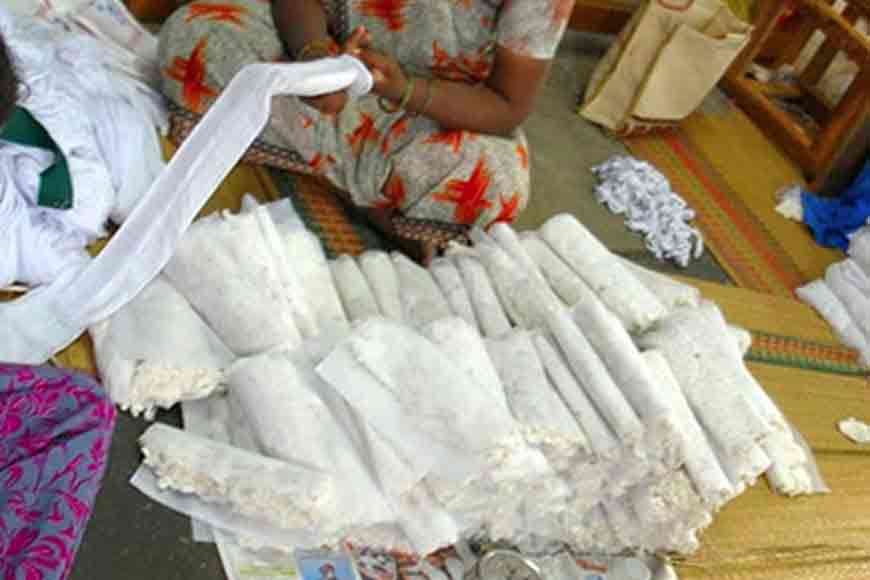 The use of sanitary pad during menstruation is first and foremost for women's health and hygiene. But most girls of the country still use unhygienic clothes in place of 'use and throw' sanitary pads, not just due to lack of awareness, but also because they cannot afford to buy them. The market price of any branded pad is no less the Rs 5 a piece and though a few NGO s have tried to set up pad vending machines at lower costs, it has not been able to reach the rural and semi-urban population.
Keeping this in mind, the Bengal government has brought a project called Sathi, which will cover most schools, colleges and universities across states, cities and villages. The government will have vending machines in the institutions. The health centres of towns and villages will also supply these sanitary pads at Rs 6 for a packet of 6. This scheme is the brainchild of chief minister Mamata Banerjee and aims at bringing in the maximum number of girls and women under safe menstruation and hygiene plan. A research conducted by Calcutta University in various districts of Bengal had highlighted, many girls are still shy of buying sanitary pads from shops. In districts like Malda and Murshidabad, many girls said they still feel comfortable using clothes. To break such taboos, the state government will also run awareness campaigns and since the girls will get the pads through health workers and at a low cost, it will be easier for them to buy.