Bengal's dying craft Talpatar Shepai gets a boost! How?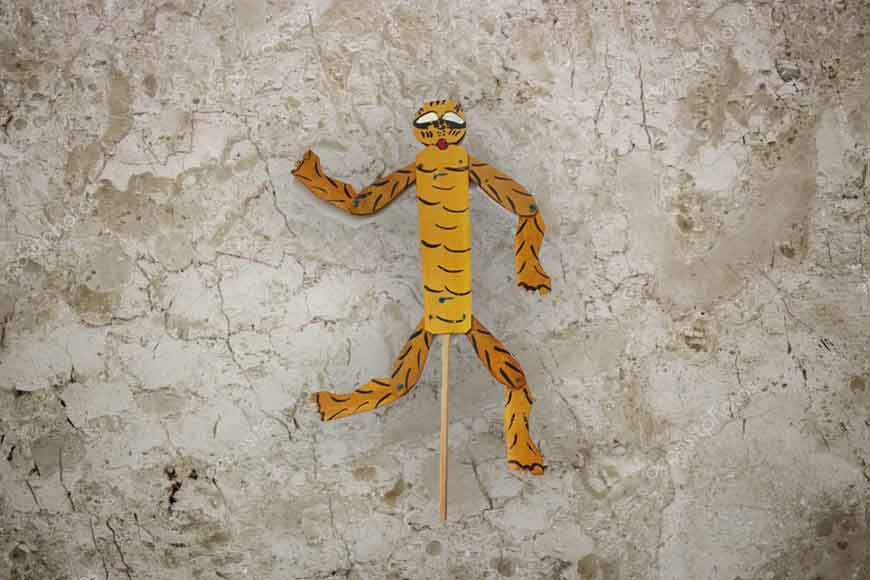 Remember that palm leaf sepoy that you played with in your childhood? Yes, in absence of electronic gadgets, children once played with indigenous toys, like the Talpatar Shepai. Chalchitra Academy is trying to revive and popularise this dying crafts form of rural Bengal. They are holding a workshop in the city on 28th September and Burdwan's artist Madan Mohan Dutta along with Hiran Mitra, Partha Pratim Deb, Bipin Behari Martha and Saumen Khamrui will teach the participants and showcase this art form.
This art form needs palm leaves and bamboo sticks along with coloured threads. This particular craft has a historical significance too. It is believed it started in Bengal during the time of Sepoy Mutiny and hence the name. Artist Madan Mohan's father Dol Gobindo Dutta has used this art form often as puppets to entertain children. Chalchitra Academy will bring forward these artists to popularise Talpatar Shepai that we hardly find these days, other than may be district Rather melas where they sell for Rs 20-30 a piece. Unless such workshops are held, this dying craft of Bengal will not pass on down generations.